Earlier this month, invite-only professional marketing network PTTOW hired performers from Las Vegas nightclub The Act to perform at its annual youth media summit in California.
The engaging show fit in with the edgy tone of the conference, which focuses on marketing to young adults. It starred a woman wearing a dress that only covered half of her chest, who at one point pulled herself into a giant balloon–but the act was arguably more "carnival than strip tease." It sparked a discussion at the event, but there was no general sense that it was inappropriate. Meanwhile, throughout the conference, of which The Act was a small part, male and female "Ambassadors" in sponsored Lacoste uniforms directed attendees to their events and answered their questions.
That's according to Larry Lieberman, the CMO of video chat and instant messaging service Oovoo. A woman who attended the same conference, but asked not to be named, described the performance a little differently: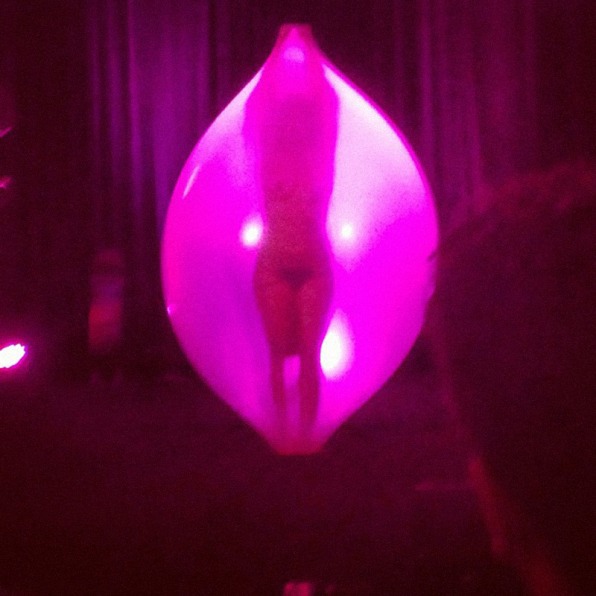 The show, according to this attendee, featured a topless woman who pulled herself into a giant bubble, accompanied by a man who referred to female performers as "bitches." One group, comprised mostly of men, was gathered near the stage and took photos. Another group of men and women hung toward the back of the room, and some felt the performance was inappropriate. Meanwhile, throughout the conference, female "hostesses" dressed in short black Lacoste dresses smiled and laughed at jokes, without adding much to the conversation.
Which account is accurate?
Both, says a third source.
It's this difference in perception of the same events that is, in part, the problem.
Women as objects of entertainment–booth babes, scantily clad waitresses passing out tequila shots, nearly naked fembots, avid gamers "who happen to be models" dancing at conference parties–is a concept designed to appeal to the men who control so many creative departments at ad agencies (97%), executive business positions (about 86%), and top jobs at tech companies (most). But the booth babe approach overlooks the essential connections brands need to make with their customers–for many brands, a group that is mostly and increasingly women–and the subsequent need to develop a culture that includes women as part of the conversation.
Women control around 80% of U.S. household spending, and their influence in purchasing decisions is growing. So it's no surprise that even the NFL, the most stereotypical of stereotypical male-centric organizations, has increased its efforts to target women.
"Women are, we call it the mega-niche," says Sandy Sabean, the chief creative officer at advertising firm Womenkind, which specializes in marketing to women. "They are the most important buyer…Not just female products. Everything. They are the most important consumer."
Consumer technology, the sector that perhaps best supports the burgeoning booth babe industry, is no exception when it comes to the impact of female consumers on sales success. A recent survey of 2,000 consumers by Parks Associates found that women's interest in purchasing tablets, laptops, and smartphones exceeded that of their male counterparts. Sabrina Crow, SVP & Managing Director for Media Client Services at Nielsen, noted 2011 data that showed, when it comes to a great many tech gadgets, women were just as likely to update their electronic products as men.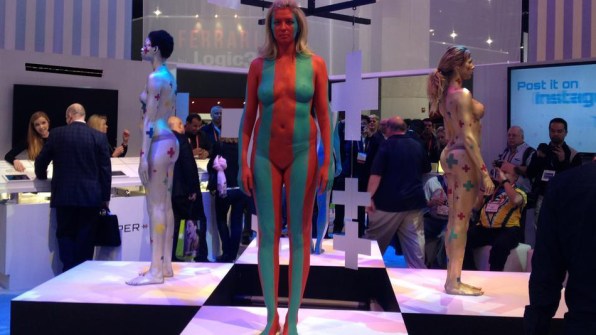 Gender is not necessarily the best way to compare consumers. But the comparison serves to make the same point that Nielsen did in its summary of Crow's talk: "Technology companies who may have primarily focused on reaching men are missing the fact that niche female groups are just as valuable to marketers."
Creative ad departments are predominantly run by men. Which may be why, when the Greenfield Online for Arnold's women's insight team surveyed 1,000 men and women for a 2002 study, 91% of the women said they didn't feel advertisers understood them.
"We did a lot of research when we started Womankind about how women feel about advertising," Sabean says, "and they've become sort of immune to it, they're indifferent…it's not that women are up in arms, it's that they're indifferent."
Brands know women are important to their success. So how do they reach them? Most advice on the topic boils down to this: Communicate with women as participants–don't stereotype or sell to them.
Showcasing women as objects of entertainment rather than as participants at professional events might not be the best way to develop this mindset among the people who want to engage women as consumers.
PTTOW founder Roman Tsunder says the nightlife show at his conference was intended to portray a pocket of youth culture, as was an a capella group's performance at the event. "Our job is to give a window for our members who are shaping our culture into how young people are living and experiencing their lives," he told Fast Company. "It would be unjust of us to judge how their audience is living their lives."
But reflect a culture of women (or men) as sexualized objects in your product or messaging, even with good intentions, and you'll likely lose the attention of female consumers, says Sabean. In this light, conveying to a room full of marketing executives that sexy contortionist "bitches" are what young people are into these days may be a hindrance, not a help, in their efforts to reach customers.
Even in the room, it likely hurt participation, as both male and female attendees of the show told Fast Company they were less at ease being with their opposite-gender colleagues. "I think it's uncomfortable to view that content in a business environment with people who you don't necessarily know that well," said one male attendee.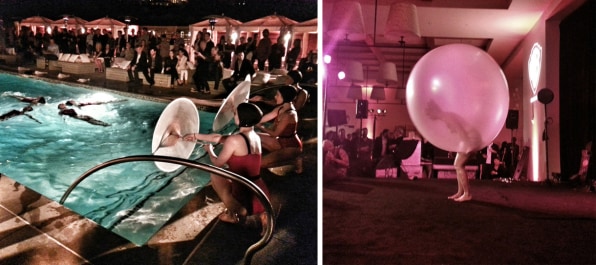 As one frequent conference attendee put it: "The conference that figures out how to get more men talking to women and women talking to men, in an environment and atmosphere of creativity and openness, is going to be the conference that will attract the most interesting people. The brands that spend the most time in these environments are also going to be the ones that win."
The Act at PTTOW was put on with good intentions at an event that all agree was generally well done. Whether or not it was a tasteful display of youth culture is debatable. Maybe it was even art. But it probably wasn't good for business.
[Business Man and Woman: Ostill via Shutterstock]