More than 500,000 people have downloaded Facebook Home since it went live in the Google Play store earlier this month. Problem is, most of them don't like it.
The app has an average rating of 2.2 out of 5 stars, with the vast majority of its almost 12,000 reviewers selecting a one-star rating. Facebook's staple app in Google Play, by contrast, has an average rating of 3.6, with the majority of reviewers awarding it five stars.
But one advantage of making an app rather than an operating system, explained Facebook's VP of Mobile Engineering Corey Ondrejka on Home's launch day, is that Facebook can update it quickly and frequently.
"Normally when you think about system software like an operating system or a phone, you think about [getting updates] once a year," Ondrejka said at a press event to announce Home. "You think about getting that operating system and saying, 'this has a bunch of cool new features.' And those are the only features you get for a year. Like all our other mobile apps, Home is going to release every month. It's going to come out, it's going to have more features, it's going to work on more devices, and it's going to be better."
But what does "better" mean? At a lunch with journalists at Facebook's New York office last week, Ondrejka, careful not to make any promises, hinted at a handful updates in the pipeline.
If you don't have Facebook Home, your lock and home screens may feature photos of your significant other, your family, your dog, a particularly stunning sunset, or the best meal you ever ate. Chances are, those screens do not feature an uninformed political tirade one of your high school friends just posted to Facebook. Or your ex-wife's new profile photo.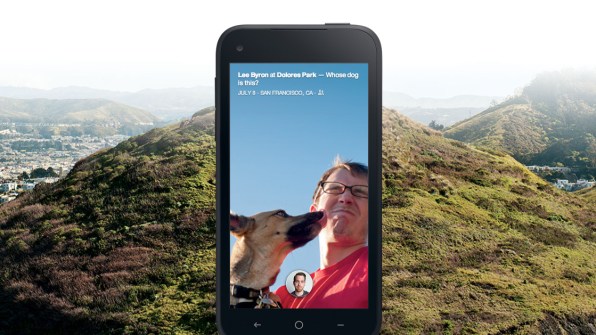 Facebook Cover Feed uses the same type of algorithm as News Feed to decide what it displays. But it doesn't yet have an option like News Feed has to explicitly influence which status updates it features. "I think it's pretty clear that it's something we do need to make available," Ondrejka said at the lunch.
Home replaces your phone's background screens, but it generally respects the pre-existing layout of apps. It cannot, however, accommodate widgets and files. So if you had a "news apps" folder on your old home screen, after downloading Home, that folder's apps will still be on your app screen. The folder itself, however, will not. Nor will any widgets you had installed on your home screen. "I don't know yet whether we'll do both of those right out of the gate, but folders are certainly useful," Ondrejka said. "That's something we know is good, we want to do, we just weren't able to get it done before launch."
Chat Heads weaves messaging functionality throughout the entire mobile experience. It's fun to use: New message notifications pop up as bubbles featuring their authors' profile photos, and they can then be dragged across the screen, opened, and answered without switching applications.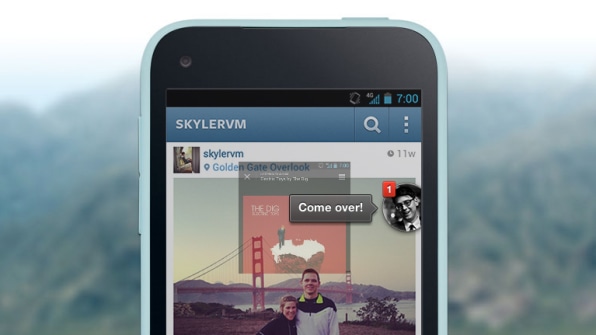 As of now, however, there's no way to initiate a new conversation in Facebook Home without opening either the Facebook Messenger app or the phone's text messaging app. Ondrejka calls a separate compose flow for Chat Heads a "safe assumption."
Zuckerberg noted at Home's launch event that ads will some day make an appearance in Cover Feed. The most obvious way to introduce them would be to feature sponsored stories on Home's constant slideshow of updates. Posts from Pages that a user has Liked already show up there. According to one report, Facebook is also talking to vendors about a feature that would enable tap-to-call on Home–opening the potential for businesses to promote their phone numbers in ads.
File this one along with Ads in your "obvious" folder (after Home launches support for them). On the day Facebook announced Home, Ondrejka said the team hopes to launch a tablet app "within several months."
What new features or updates would you like to see in Facebook Home?