"I don't need a textbook in front of me to be able to learn," says 15-year-old Sierra Goldstein, who dropped out of her Loveland, Colorado high school when she was 14.
"I was always a 4.0 student, without even trying," she says. "School was always easy. I felt like lazy, almost."
Shortly after Goldstein left school, with the approval of her parents, she joined a new experimental program called Be You Innovation Lab. The lab, which is a part of the Thompson Public School District in Colorado, encourages what Goldstein calls "learning per passion." For Goldstein, "learning per passion" means pursuing her interests in yoga, nutrition, and acting.
The Be You Lab's mission is to "(literally) redefine public education as a means to equity". As part of that "redefinition," Be You seeks to make learning as individualized, mobile, and accessible as possible.
"It's not a question of how do we figure out how to get math into kids better, but let's question that prescription of whether kids need math," said Monika Hardy, a math teacher for 20 years and Be You Lab facilitator. "It's no longer that a kid has to learn how to rationalize a denominator to be successful in society."
Nor do they have to sit in a classroom, according to Hardy.
"[With mobile you] can learn whatever you want, wherever you want with whomever you want," Hardy says. Hardy, and the Lab, seek to develop a mobile app that will solve the problem of how to "shorten the time period between deciding what matters to students and connecting them with people who are already doing that."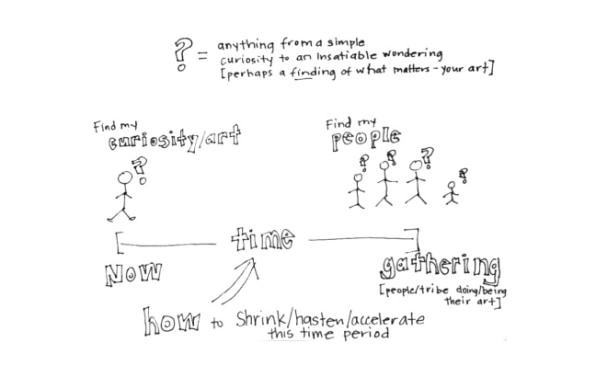 The philosophy behind Be You Lab is based on research which indicates that giving students a greater sense of authority could bring more self-discipline in learning and encourage them to think outside of the box. Be You Lab students are encouraged to build their own curriculum and schedules. They have to pick mentors who provide them guidance and advise them on better ways to learn about their passions. Students use social networks to accomplish this goal and take control of their own education from anywhere.
Whether blogging, or exploring online resources, Goldstein spends around seven hours of her day online. Once a week, she teaches yoga at a local studio. And, with mobile apps that allow for easy social networking, she connects with educational mentors at anytime and from anywhere. As mobile technology becomes more deeply integrated into educational systems, Goldstein may be what high school teenager looks like in the future.
But student ins programs like Be You Innovation Lab that encourage autonomy and mobile learning may face obstacles when attempting to enroll in more traditional programs. Goldstein has faced problems, as well. She recently applied to a nutrition college and because of her age, and the fact that she has not received a high school diploma, the college would not accept her. Goldstein is now taking different tests in order to prove that she is prepared to take college-level courses.
However, as mobile learning becomes more commonplace, more educational systems are making a place for mobile in the classroom–and out. In 2012, the Los Altos school district in California launched a pilot program using Khan Academy's online lectures for a substantial portion of the learning in their public schools. According to the school district, "results of the pilot program were very positive" and the district will be expanding the use of Khan Academy to all Grade 5-6 students and some Grade 7 students.
---
As a part of the Mobilizing series, we will be hosting Twitter chats (next one to be held next Wednesday, April 24, 2013 at 7:30 pm EST), networking in our Facebook group and continuing the conversation at live salon events in New York City. Join in the conversation! And, if you know a woman who is mobilizing we would like to hear from you. Tell us about her here.