On March 25, two very unusual passengers will take a flight from China to Canada. And among other concerns, the passengers have very specific dietary restrictions for their in-flight meal.
"A couple hundred kilos of bamboo, another 100 kilos of bamboo shoots, 50 kilos of apples, and 20 kilos of fresh water," says David Lange, managing director of aircraft charters at FedEx, describing the in-flight snacks these passengers–a pair of giant pandas named Er Shun and Da Mao–will be requiring.
Most of us have used FedEx at one time or another and are familiar with the pleasing feeling of tearing open one of those iconic, branded boxes. Few realize, however, that FedEx's charter business will ship just about anything–increasingly, in the age of same-day Amazon deliveries, we expect to be able to do so. So long as your "package" meets safety and size constraints, FedEx has endeavored to help you ship it across the globe. Even if it's a pair of giant pandas.
Shipping giant pandas is actually old hat for Lange by now. FedEx has already engaged in six such shipments over the years; Lange himself has coordinated four of them. "I guess the first one or two, you get to really marvel at it. After a while, you get used to it," he says. "It's never dull, that's for sure."
When asked to recall some of the species he's helped ship, he's harder pressed to come up with species he hasn't. Tigers, gorillas, eagles, penguins, lions, rhinos, even beluga whales have all found their way through the gaping maw of a FedEx plane's cargo hold.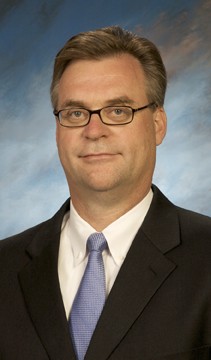 Lange recalls some humorous questions he's been asked over the years–"Do the pandas have parachutes?" "Do they get to visit the cockpit?"–but as you can imagine, transporting endangered species is not something to be taken lightly. The pandas will be moved in secure containers that mount onto massive aluminum pallets that lock into the plane's cargo system, thereby stabilizing them. FedEx takes especial care to avoid inclement weather when dealing in such unusual cargo and sometimes will request a shallow rather than steep takeoff from airport authorities.
Upon landing in Canada (where the pandas will be headed to the Toronto Zoo, which is collaborating with China on a conservation initiative–turns out the two pandas are an excellent genetic match for mating, personality matches notwithstanding), the pandas will have to clear customs like anyone else. Or almost like anyone else: "These are VIPs," says Lange. "Customs and immigration comes to them."
Spend enough time shipping menageries, and you wind up with a lot of stories. FedEx recently shipped 450 horses, together with 250 grooms and attendants, for the World Equestrian Games; it was the single largest shipment of horses by air since World War II, taking 22 charters over 35 days. With a few dozen horses on board an airplane that recirculates its own air, "it does have a tendency to get a little ripe on the airplane," explains Lange. His loadmasters report checking into airports smelling like a stable, earning suspicious looks from the concierge.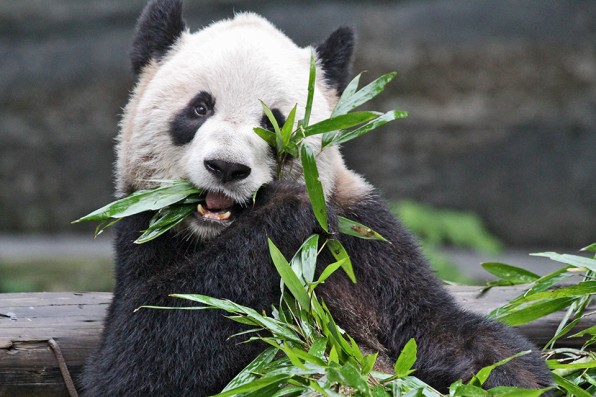 Animals are hardly the only unusual thing FedEx ships. In recent years, the company has sent half a million bottles of 2004 Beaujolais Nouveau wine from Lyon-Saint-Exupery Airport to a throng of Japanese enthusiasts for an annual uncorking; 100,000 Christmas trees to servicemen and women abroad; a combat helicopter; 70,000 sea turtle eggs; and a 3,000-pound bell. "It could be race cars one day, rock bands the next," says Lange, adding that FedEx has moved the accoutrements of both Lady Gaga's and the Rolling Stones's tours. FedEx doesn't publicly disclose the cost of such services, though in the case of the upcoming panda shipment, it's an in-kind donation; FedEx is shipping the pandas for free, and the zoo is helping to promote the move.
And they do it all safely–otherwise, why would FedEx have become the trusted brand for flying giant pandas everywhere?
"We've had snakes on the plane," Lange says, "but they haven't gotten out, fortunately."
UPDATE: Take a breath. The pandas arrived in Toronto at 10:47 a.m. EDT after an 18 hour trip. Canadian Prime Minister Stephen Harper signed for Canada's receipt of the giant pandas on a FedEx PowerPad handed to him by Lisa Lisson, president of FedEx Express Canada, the company reports. You are free to return to work now. [Images above.]