Every year, thousands of pundits, investors, tech celebs, and startup hopefuls descend on Austin to find the answer to one question: What company is going to "win" SXSW? Years ago, Twitter made a huge splash at the conference–and we got a taste of what the future of communication could feel like roaming the streets south of the Texas Capitol. Then the next year, Foursquare blew up. Then came GroupMe, the group messaging service. And Highlight was arguably the breakout service of 2012.
So what about 2013? After spending the last few days searching through most every conference hall, after-party, and crowded barbecue, I've found the answer to be, well, who cares? We've been so conditioned to demand an answer to that question–especially the insatiable tech press–that we've almost forgotten what the point of asking the question was in the first place. It's not about who "wins" a tech conference in Austin; it's about what technologies will truly disrupt the way we live (hopefully for the better). And after so many years of perennially expecting the next big thing in Austin, perhaps the time has finally come when the concept of winning SXSW is no longer necessary or even possible.
"I don't know–the whole 'winner of SXSW' thing is really weird this year," says GroupMe cofounder Jared Hecht. "You know what I think is really cool this year? More people are here to listen to Elon Musk talk about sending ships into space, and I think that's just awesome and fundamentally different than coming here to hear about the next big social media app."
There are some technologies climbing into the zeitgeist at SXSW, of course. This year has been full of interesting hardware, including MakerBot's Digitizer for scanning 3-D objects. But if I did have to pick one winner, I'd say it's Google Glass.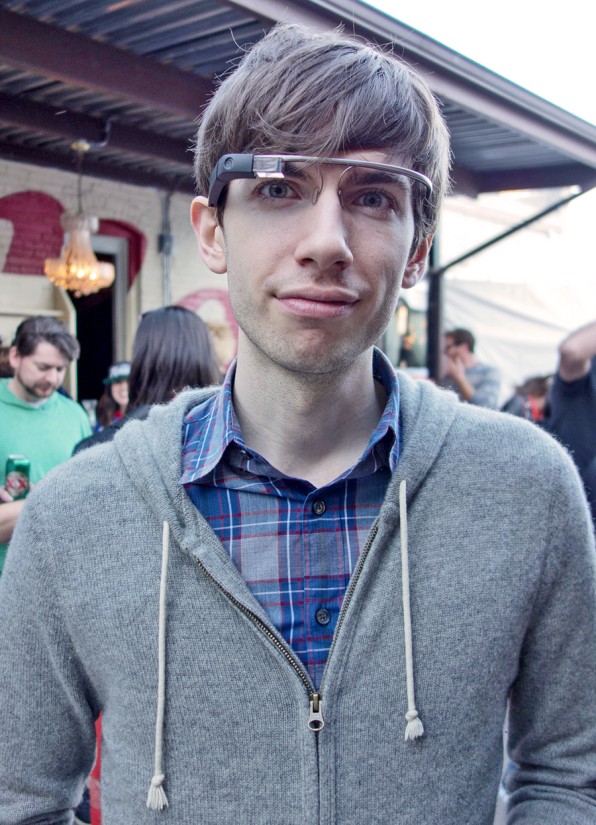 On Monday, the company showed off app integration with Path, Evernote, The New York Times, and Gmail. You can't walk but a few blocks without seeing some nerd sporting the search giant's futuristic eyewear. There they were walking by Stubb's BBQ hiding beneath a hoodie; there they were again at the Fast Company grill, worn by a woman munching on a sandwich. David Karp showed up to the Tumblr party wearing them, and on Sunday night I saw a guy wearing the frames on the dance floor at Foursquare's party. They've come up in every conversation and during nearly every panel discussion.
The Glass platform is certainly cause for excitement and curiosity at SXSW, but there's an argument to be made that the excitement has less to do with Glass specifically and more to do with all the intrigue around wearable computing in general. For example, I've never seen so many Nike FuelBands in one place before–and I've spent a decent amount of time on Nike's campus. And nearly every mention of Glass during a panel was tied to some follow-up about what Apple may or may not be doing with its supposed iWatch.
"The winner is usually the startup that just dominates the conversation, and a lot of the apps dominate the conversation because people are using them," says Foursquare CEO Dennis Crowley. "It's interesting that hardware could end up being the winner just because it dominates what people are excited about. It's [about] mindshare. A lot of startups come down and they want to launch here because they want to win the mindshare of a lot of the folks."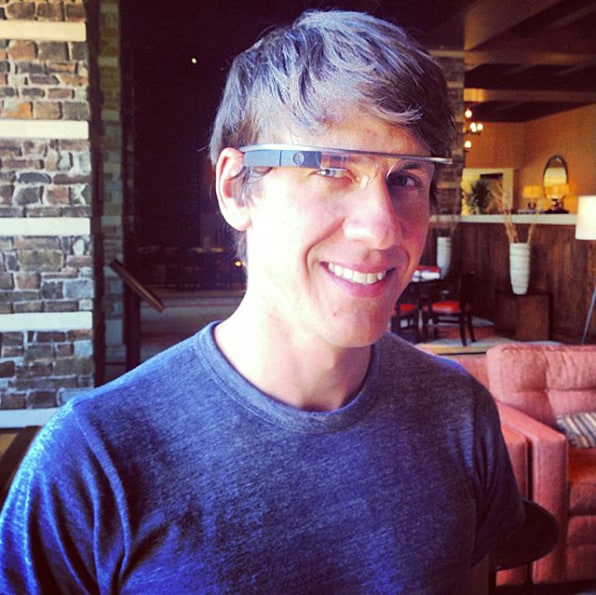 The "winner" of SXSW has as much to do with successfully jumping into the echo chamber as it does with introducing a useful technology or service. The hype machine played a role in the past too, offering a fun or convenient app that no one had ever heard of a chance to be discovered. GroupMe, for instance, won in 2011 because it actually changed how we interacted with each other–rather than just how we watched a select few interact with each other like with Glass.
"It's a very simple history: There were a few years of winners, and I think GroupMe was the last one–and that was two years ago," says HowAboutWe cofounder Brian Schechter.
But given the level of noise at SXSW now–there were 25,000 registrants last year and that is expected to grow by five to seven percent–it's becoming difficult for an upstart to break through the clutter. "I think it's incredibly hard to come here and try to plan to execute something," says Path product head Dylan Casey.
"It's not worth it anymore," says GroupMe's Hecht.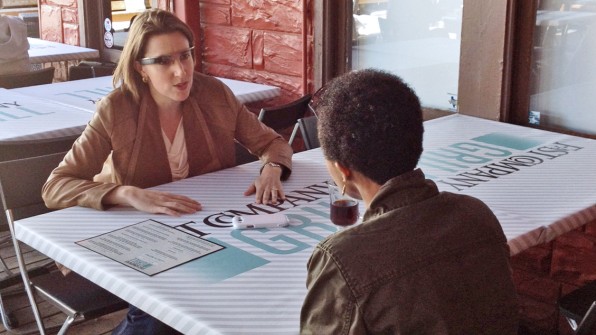 "It feels like this year, everyone is thinking more with a long-term perspective, which I think is really nice. We heard a lot of talk about hardware like Glass–things that are geared toward the future," says Highlight CEO Paul Davison. "I think that that attitude is something that's really prevalent at SXSW this year, and I think it's really healthy. You have to keep things in perspective and take it for what it is: It's a week-long conference. Last year, when we launched the product, it did feel like there was a lot of external media attention focused on what's going to be the next big thing."
When dealing with SXSW in terms of winners and losers, "the narrative becomes skewed after a while," says Casey.
"We talked a lot about that [internally]," Davison adds. "The night before our team got here, I told them that we don't want to get caught up in the marketing side of things."
Others clearly didn't get the memo. Outside some very remarkable talks (like Elon Musk's) and overwhelming parties, the only thing left at SXSW is gimmicky marketing. Google's talking shoe, for example, will never be available to consumers–but it's such a fun idea that it inevitably won headlines. A story about a yam marketing scheme was widely covered, despite the startup behind it being very bland. And there's an endless amount of entrepreneurs on the street engaging in shameless, borderline desperate self-promotion, such as the one guy I saw who had strapped a big sign on his front and backside that said, "Drop your business card for a chance to employ me," as he carried around an empty bowl.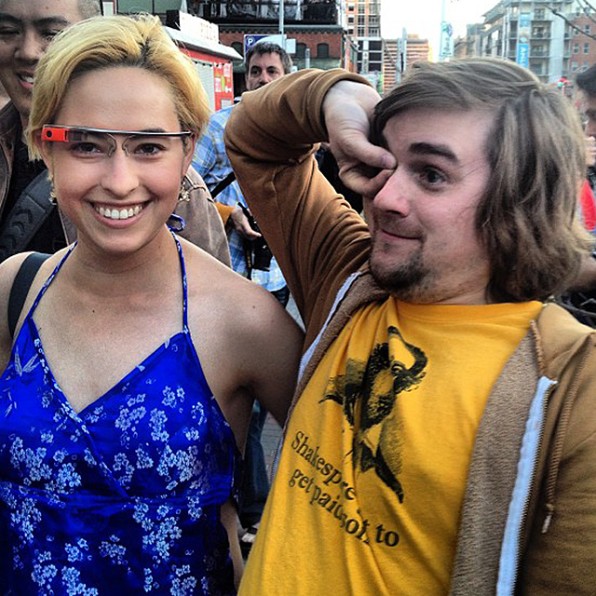 And in spite of all that, SXSW is still worth the trip. "It's a cultural center of our industry," says Casey.
"It's funny. I was joking with someone last night and they were asking me, 'Why do you come back?' This is my eighth year here," says Crowley. "Well, you know, for a couple of days, I think SXSW let's you imagine what it's like to live in the future. I wonder what the thing is this year that will be like a little taste of the future–that will be commonplace a couple years [from now]. Is it that we see people walking around with wearables? Will some other app break out and change the way we all communicate and meet up?"
Crowley thought for a second.
"It's a little too early to tell."