Andreessen's response, naturally, lies in Ning, a social platform he cofounded that makes it easy for brands, bands, and anyone else to create social sites. "Ning's answer," he says, "is pipe all those users straight into the branded community so you know who they are. So you have a direct connection with them. So that you have control over your audience."
When Ning launched its platform in 2007, Facebook had just started to experiment with advertising and nobody had heard of Twitter yet. Those social networks, built on real-world connections, took off much faster than Ning's approach of giving every brand its own community. While Facebook claims 4 million pages for businesses alone, Ning hosts 2 million sites altogether. It laid off 40% of its employees in 2010 before switching to a paid model (Ning sites now cost between $24.99 and $99.95 per month) and being acquired by Glam Media in 2011.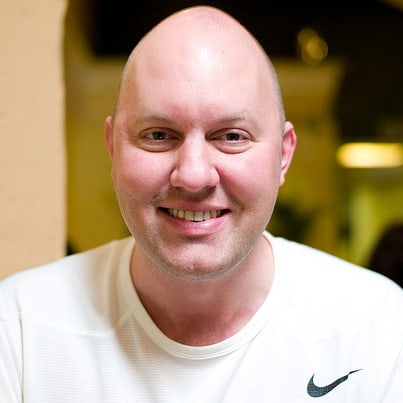 But, Ning's leaders argue, the platform's moment may be yet to come. "I always believed that Ning was ahead of its time," says Director of Product Marketing Jonathan Hull. Andreessen agrees. "People were not yet used to social networking," he says. "In retrospect, things like Twitter and Facebook had to get big to establish user comfort and brand comfort. We've always thought the next logical step after that was more direct ownership. I think the timing makes more sense for that now."
He compares the rise of Facebook and Twitter to early e-commerce. It took a long time for people to get into the habit of sharing their credit card information online. They were almost afraid of it. But once they did, there were great innovations in e-commerce business models.
Similarly, Facebook and Twitter have helped establish brands' habit of engaging their communities. As those same networks make (at times unpopular) changes in their quests for monetization, brands are being reminded of the layer that divides them from their fans. Shutting down their social network profiles will probably never make sense, but they're thinking harder about investing in social homes of their own. Social homes that Ning can help them build.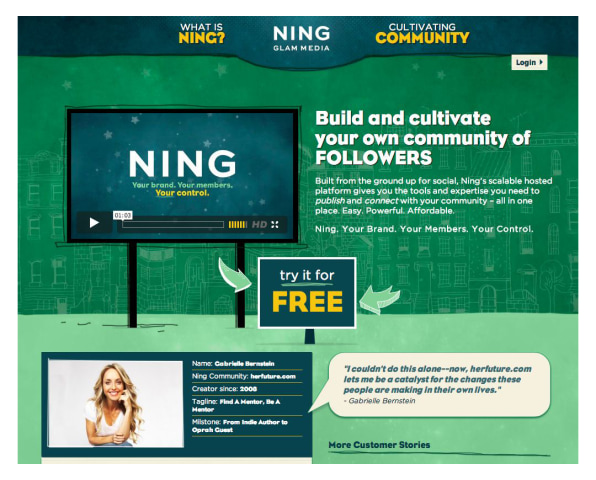 On Monday, Ning will launch a redesign that will make it a better solution for large brands. As Ning puts it:
With Ning 3.0, you can create multiple instances of social features such as blogs and forums, each with a distinct audience, contributors, commenting system and privacy. This flexibility and control gives social leaders the ability to clearly distinguish their "official" content from user-generated content, and to integrate both in unique ways.

For example, a band might create an official blog and photos page where non-members can comment using Disqus and only band members can contribute. Their fans could join the community to upload their own photos and post discussions on a public fan photos page and forum. And the band could invite their superfans to join their street team and gain access to a private forum to interact directly with band members. All of these social features would be integrated into one Ning Network."
"We've built a product that says hey, you've done an awesome job across these channels," Hull says. "Now what? It's time to reclaim what you have done and have those kind of interactions [on your own site]." The update also tweaks Ning site's design to make it fit whatever screen it's displayed on, making it more appropriate for mobile devices, and provides new options for dividing "official" and contributed content.
"Obviously, we're quite optimistic that now is the time," Andreessen says about Ning's place in the evolution of social. "But we will see as we launch."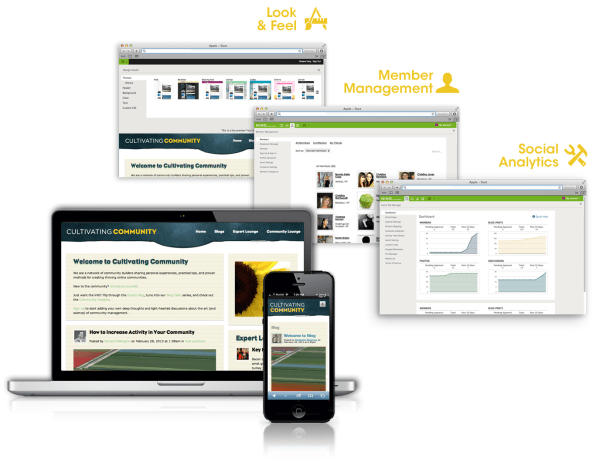 [Image: Flickr user Ralph Thompson, and Joi Ito]
[Ed. note: An earlier version of this story misstated Jonathan Hull's title and a function of Ning 3.0.]