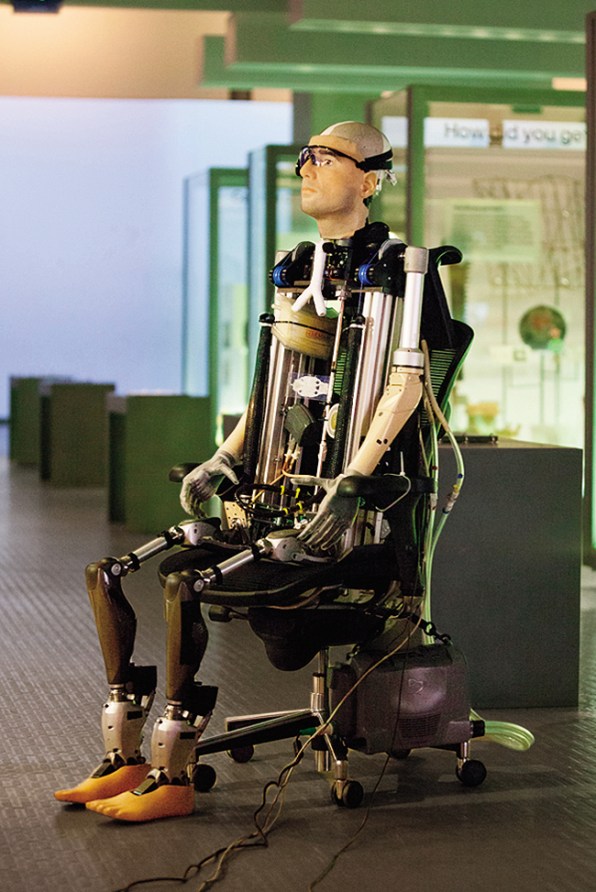 With the rapid approach of the day when we'll be able to manufacture and purchase replacement parts for our own bodies, you could look at the model below as a logical extreme. He is a $1 million bionic robot, and the first nonhuman to be built entirely from almost-human parts. You can see him this summer at the Smithsonian Museum, in Washington, D.C., where he'll go following his just-completed gig as the star of How to Build a Bionic Man on the U.K.'s Channel 4. He's got body parts from all over the place–everywhere except Nature Inc.
FEET/ANKLES
IWalk; Bedford, Massachusetts
BLOOD
University of Sheffield, Department of Chemistry; Sheffield, U.K.
LUNGS
Haemair; Swansea, U.K.
KIDNEYS
University of California, San Francisco, The Kidney Project; San Francisco
PANCREAS
De Montfort University, Pharmaceutical Technologies Lab; Leicester, U.K.
LEGS
(exo­skeleton) Rex Bionics; Auckland, New Zealand
HIPS/KNEES
Ottobock; Duderstadt, Germany
[Courtesy of the Science Museum, sciencemuseum.org.uk]