Yuli Ziv
Founder and CEO, Style Coalition
How to Create a Mind, by Ray Kurzweil: "It's a must-read for every futurist interested in artificial intelligence and the age of the machines."
Trello: "This to-do-list app lets me have multiple lists and invite people to collaborate on certain tasks. It's a lifesaver for a fast-paced startup."

Ankur Pansari
CEO, Artillery
Exec: "It's a mobile app that allows you to call a prescreened executive assistant. I needed help coordinating a move into my new apartment, so I called an exec and he showed up 20 minutes later. He saved me probably five hours of time and frustration."
OrderAhead: "I use the app to place an order for coffee, and then I just drive past the coffee shop, run in, and pick it up. I love applications that save me a lot of time."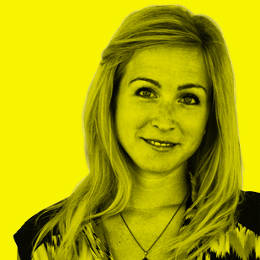 Ann DeOtte Kaufman
Founder and designer, Iva Jean

TheSelby.com: "It makes me aspire to a higher level of creativity."
Unleashing the Ideavirus, by Seth Godin: "I live for a quick read that is jam-packed with good advice and a fresh perspective. Godin so clearly outlines the significance of an idea and how marketers need to step aside and let the customer take center stage."

Craig Kanarick
CEO, New York Mouth
Photojojo.com: "This is the best photography store on the planet. It's quirky, fun, and filled with stuff you want. The shopping experience kicks ass."
LittleBits: "My kids love tech projects, and these items are beautiful and interesting, like Legos of the future—gates, circuits, sensors that all snap together to make incredible technology projects. I can't get enough."

Sarah Miller Caldicott
Author, Midnight Lunch: The 4 Phases of Team Collaboration Success From Thomas Edison's Lab
Google Maps: "I love this app. Whether in my own neighborhood or a city that's entirely new to me, I can find anything."
Makers: The New Industrial Revolution, by Chris Anderson: "In reading Makers, I'm reminded that a crucial propellant for innovation is collaboration."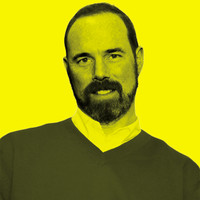 Skip Besthoff
CEO, InboundWriter
KIPP: "By embracing innovations such as tailored curricula, KIPP's college graduation rate is four times the national average."
HotelTonight: "This app not only revolutionizes last-minute hotel bookings, but it's a great example of taking an unnecessarily complex process and making it elegantly simple."

Clara Shih
CEO, Hearsay Social
Lyft: "Lyft is an elegant ride-sharing app for San Francisco. Drivers in the community sign up to offer rides that are triaged based on demand."
Downton Abbey: "I hadn't watched TV since I was a teenager until I discovered Downton Abbey. The manor drama has been completely updated with a modern twist."

Robert Gaal
Cofounder and CEO, Karma
Helpscout.net: "I always dreaded using email support systems until I saw this. It allows us to be really effective in answering questions fast for our teams in Amsterdam and New York. There isn't anything like this."
Polygon.com: "Just when you thought games reporting couldn't get any better, the creators of the Verge pull this off. Come for the reviews and news, stay for amazing videos and features."

A version of this article appeared in the April 2013 issue of Fast Company magazine.