Bob Baldwin's social networking habit was hurting his real-life relationships. By relying on Facebook's baked-in event notifications to keep track of friends' birthdays, he never missed the chance to shoot over a kind, quick note online. But because the reminder only popped up on the day of someone's actual birthday, he also rarely had time to plan a real-life celebration either. Baldwin decided that what the social network really needed was a broader calendar feature, something to help the company's more than 600 million daily users visualize their schedules and plan for important events more properly. "The idea of having all your events on a calendar has pretty clear user value," he says. "It's just the way people like to visualize that type of information."
Baldwin, as it happens, was in the perfect position to act. At the time, he was an engineer on Facebook's events team, which means that he generally had his own daily duties to attend to. Still, the company has recognized that their next great add-on might come from anywhere within the company–especially because all their engineers happen to be product users themselves. To that end, Facebook has built perhaps the most iconic internal innovation pipeline in Silicon Valley.
Once every couple months, hundreds of employees form small squads, stay up late, and bring their own ideas to life in an all-night marathon coding session: the Facebook Hackathon. In recent years, the company expanded the idea to college campuses such as Harvard and UCLA through a university hackathon program. Companies of all stripes–from Google to Foursquare–engage in similar ideas.
Since 2007, Facebook Hackathons, combined with a unique review process to show off and hone the results, have yielded features like the "Like" button, Video, Chat, and even the basics of what became Timeline. As Pedram Keyani, one of the event's organizers, puts it, "If you hire people who are excited to build something, all you have to do is remove the restraints and say, 'Go do what you want and don't worry if it doesn't work. It's the exploration that matters.' People live for this stuff."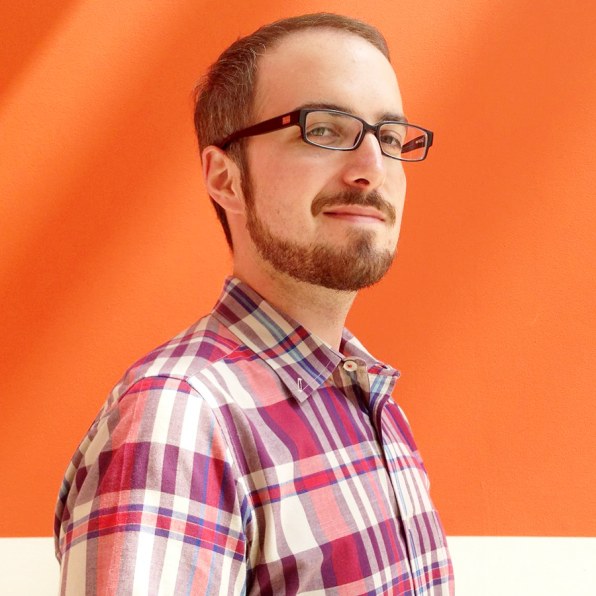 Baldwin, whose efforts eventually delivered the company's calendar view for events, would certainly agree. "Hackathons are really nice because it's like the engineer's time to shine," he says. "Everyone in the room is like, 'Oh man, I can't believe you built that, it's crazy.'" The payoff for Facebook: While the company won't release statistics, Keyani says that since being released last July, calendar view has boosted RSVP rates, the creation of events, and helped the company get better response to their suggested events, turning a former shortcoming into something that's now de rigueur for virtual weekly planning.
Hackathons are planned through an internal event page. About a week beforehand, employees can post ideas and rally teammates; teams can comprise up to a dozen people, everyone from coders to designers, or business developers equally jazzed about some concept. Hackathons themselves are held midweek with teams given about 12 hours to create a workable prototype, then about a week to work out any kinks before presenting at the Prototype Forum, a gathering where each team gets just two minutes on stage or, for remote offices like Seattle, New York, and London via video conference, to present. Keyani and a small team of executives then pick the best half dozen best-of-show projects for an additional meeting with the top brass. Hackathon standouts are often called into what he dubs the "mini-review forum" for another quick pitch session and intensive Q&A with company heads and Mark Zuckerberg, who sometimes attends. For Zuckerberg, it's a double bonus. By getting in early on the development process, he can spot potential problems and suggest fixes for new inventors. By seeing ideas in their infancy, he's also able to better envision where the company itself might be headed. "He gets exposure to different ideas in different ways that he otherwise wouldn't get to," Keyani says.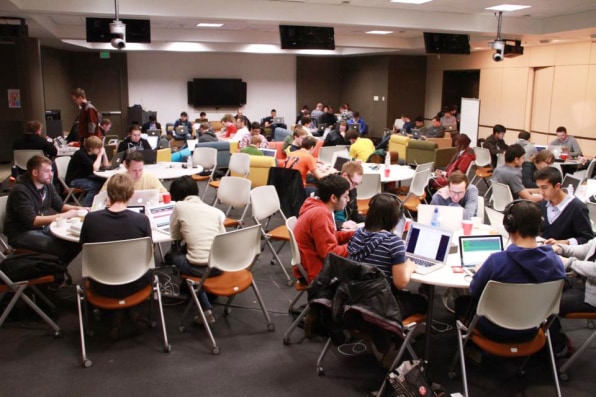 Some Hackathon ideas, like an intern's demonstration for "comment-tagging," which debuted a few years ago, are simple enough to roll out immediately. Others, like Baldwin's calendars concept, initially need more tweaking. After ginning up the concept in a Hackathon last April, Baldwin realized that his initial version was too grid-like; it lacked a top-of-the-page headline to concisely display invite information. It's the sort of discovery that epitomizes one of Keyani's favorite mantras: "Code wins arguments," he says. "Once you go from idea to implementation you see the things that are flawed in your thinking. That's a pretty important part of it."
In Baldwin's case, the calendar view concept was ambitious enough to require back-to-back Hackathons–and lots of additional weekend cram sessions–to put together a mini-review-worthy product. Along the way, they used feedback from the prototype forums to refine their ideas. "The invite screen is a good example of that," he says. "It took a few tries to get right." With Zuckerberg, the review focused largely on how aesthetics could boost interactions. Anything that held an obvious hotlink, for instance, was recast as a button-like icon, which has been shown to encourage people to click more. The obvious corollary: The more info someone seeks out, the more likely they are to RSVP to something. Baldwin considers it all for the greater good of the product: "What I found when I came to Facebook was the more people who used my app the more satisfying it was, so I'm purely motivated by trying to ship something."
Overall, Facebook's reward structure for such homemade products is limited. At Hackathons, Keyani springs for Chinese food and a few kegs of beer. On the back end, though, no one gets paid for overtime or a bonus for the next whiz-bang product. (Some do, however, get patent rights.) Yet a place where interns alone make a reported $67,000 a year, it's hard to argue that creators are going unfairly uncompensated. In fact, one of Keyani's early attempts to add trophies–in this case, a series of Boba Fett helmets for the Star Wars-loving demographic– fell flat. "It turns out it's completely inconsequential," he says. "What people cared about was again just jamming on things and working all night on them. It's like being your own little startup. You get to experiment with an idea and see if it will work."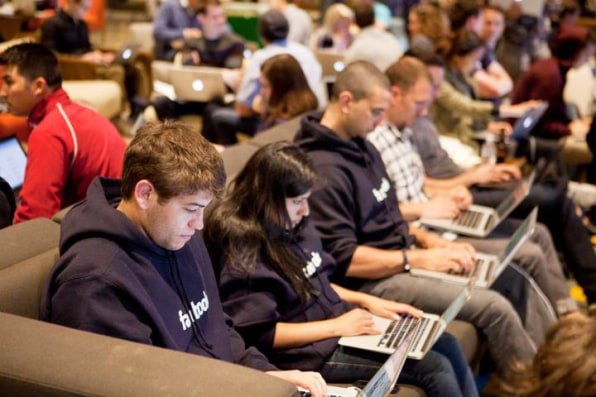 For Baldwin, the real victory is that he's now known as a guy who can create future hits, making it easier to build a team for upcoming all-nighters. The more products he ships, the more he builds his own reputation, making it easier to move around the company. After helping launch calendar view, he moved over to the photos team, an area he's always wanted to dabble in.
At this point, Keyani has even developed his own way to sniff out potentially smart hacks before they ever get presented. "The more successful or interesting projects, you walk into that room around six in the morning and it has a really interesting funk to it," he says. "It's kind of the funk of innovation."
[Photo Mash: Joel Arbaje]