The redesign has seen Yahoo adopt a more modern look, with slightly cleaner graphics and the ditching of some accoutrements of old Net tech (for example, the site's retro "make Y! your homepage" hyperlink is now a proper HTML button).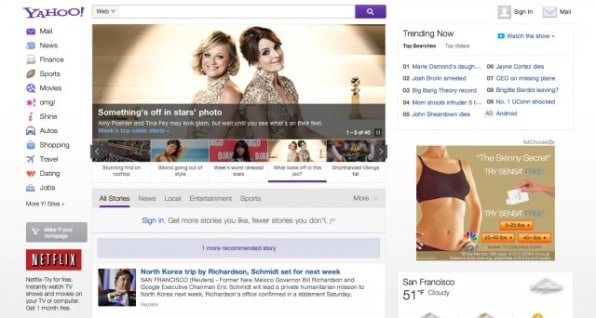 Bloomberg recently reported that CEO Marissa Meyer is pushing for more social interaction on her company's site, remarking that Yahoo needs "to have sharing built [in] as a fundamental component." At first glance, it's not easy to see if the new design, which you may not be able to see immediately, incorporates this.
Does Yahoo stand a chance of becoming relevant again? Is the idea of a Net "homepage" just too 1999?