Greg Alvo
CEO, OrderGroove
Ben's Blog, by Ben Horowitz, and A VC, by Fred Wilson: "Both blogs offer great perspectives about entrepreneurship. Ben's Blog has terrific posts for CEOs about leadership. His perspective is refreshing."

Jane McGonigal
Author, Reality Is Broken: Why Games Make Us Better and How They Change the World, and inventor, SuperBetter
Buddhistgeeks.com: "Its podcast covers everything from the neuroscience of meditation to how DNA research can change our idea of karma. I never miss it."
San Diego Zoo mobile app: "Research shows that people are more productive at work after looking at cute animals, so I'm always checking the live cams of the apes, polar bears, and baby panda."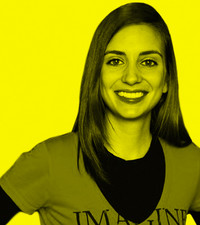 Tammy Tibbetts
Founder and president, She's the First
The Mindy Project: "Watching the show with my roommate has become my weekly routine. We love Mindy's spunk. The world needs to see more shows on prime-time TV that feature smart, diverse female leads."

John Maeda
President, Rhode Island School of Design
General Assembly: "It's a kind of gymnasium for the creative class and their unique skill sets. GA's place-based education model shows how even in the age of massive open online courses, there's still something to the old-fashioned idea of hanging out together in the same room, sitting on couches, and sharing a cup of coffee."
Greenstart: "This startup incubator specializes in clean-tech solutions combined with good design as a way to save the world, beautifully."

Grace Bonney
Founder, Design*Sponge
Boomerang: "This Gmail app preserves my sanity on a regular basis. I used to have a panic attack every Monday when I'd get back to work and face a daunting pile of email. Now I can flag things and have them come back after I've caught up on pressing issues. That makes a big difference when your life and work take place primarily over email. I've shamelessly pushed all my writers at D*S to download it."

Dom Sagolla
CPO, Chaotic Moon Studios
HBR Guide to Persuasive Presentations, by Nancy Duarte: "Business demands effective communication. Every time you step in front of a group, you are telling a story. You want to study the craft of presenting, and Nancy has taught the best."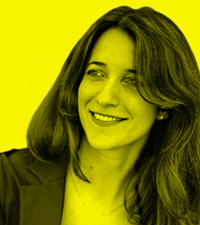 Patricia Adler
Founder, MOB
Splat!: "Three creative technologists—Federico Zannier, Danne Woo, and Phil Groman— developed a game allowing live audiences to control objects on digital billboards and public screens. I believe in the power of collaborative play to create a connection between strangers. The game supports over 100 simultaneous players, whose smartphones become controllers."

Neil Munn
CEO, Zag Brand Ventures
Autographer: "The world's first intelligent, wearable camera. It's worn around the neck or clipped onto a pocket and is designed to enable spontaneous, hands-free image capture. It's a groundbreaking piece of technology that lets you enjoy the moment by capturing it for you."
Endurance, by Alfred Lansing: "It's about [polar explorer Ernest] Shackleton's voyage to the Antarctic. There are great lessons on leadership. It's an extraordinary story."
Photos courtesy of Michel Utrecht (Sagolla); Chris Vongsawat (Tibbetts); Jesse Burke (Maeda);
A version of this article appeared in the March 2013 issue of Fast Company magazine.