With Instagram's $1 billion price tag fresh in their minds, investors rushed to fund or acquire a piece of what seemed to be the next step in the evolution of social media. First, we shared our thoughts. Then we shared our photos. Next, we would all want to share our videos.
And then, just as drastically as social video apps had taken off, they flopped.
Viddy and Socialcam, two of the most popular social video apps, went from together having more than 100 million active monthly users in June, according to AppData, to less than 5 million in December. Video no longer looked to be instafuel for the next Instagram. But if not video, than what?
Music, photos, video, slideshows, audio–simultaneously. At least that's what a new trend of startups is hoping.
"It's more than a niche," says Doug Imbruce, the founder of a startup called Qwiki that automatically compiles multimedia presentations. "People want to share experiences, not just snapshots."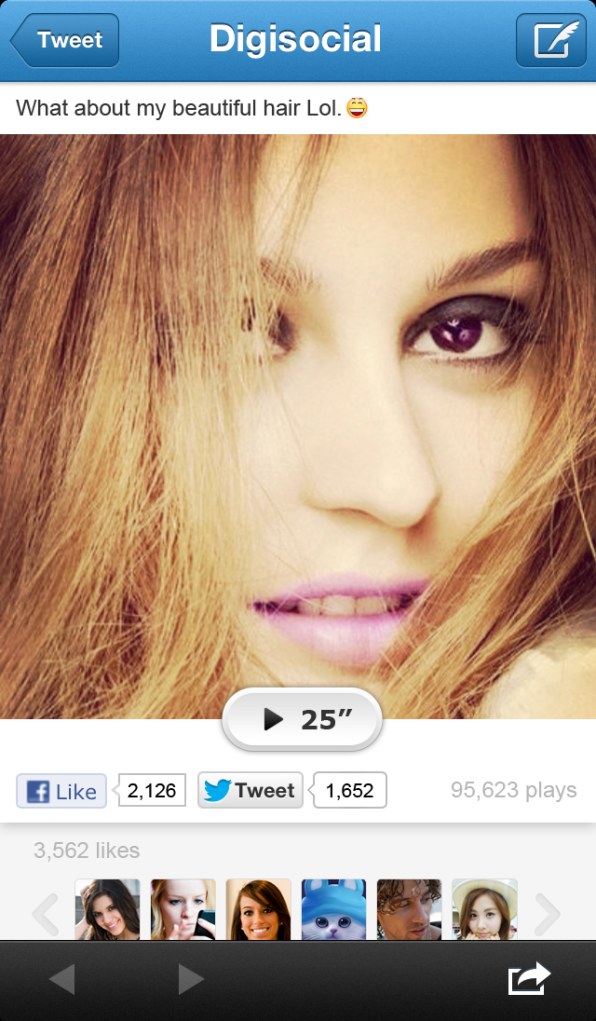 An app the company released in December is perhaps the most extreme example of easy multimedia sharing. It analyzes your phone's library to separate photos into events that you might want to share. Then it gives users options to add captions and music. The result is a tweetable multimedia presentation that only takes about 30 seconds to create.
Qwiki's app automatically compiles a multimedia presentation like this one.
Not all of the apps pursuing shareable multimedia take it to the same extreme.
An Instagram-like startup called Digisocial, which is launching on Wednesday, encourages users to add audio messages to the photos they share. Picle records an audio clip immediately after you take a photo and presents them together for a sensory experience. SoundTracking takes the reverse approach, asking its users to add photos and location data to the songs they share.
"You can be at a sporting event and not just capture a photo of the Celtics or whoever is playing, but you can capture the audience, and the chanting and the crowd," Digisocial VP of Communications Marco Mereu tells Fast Company. "What we've seen and what we think is that it really creates a richer experience for users that they can share with their friends."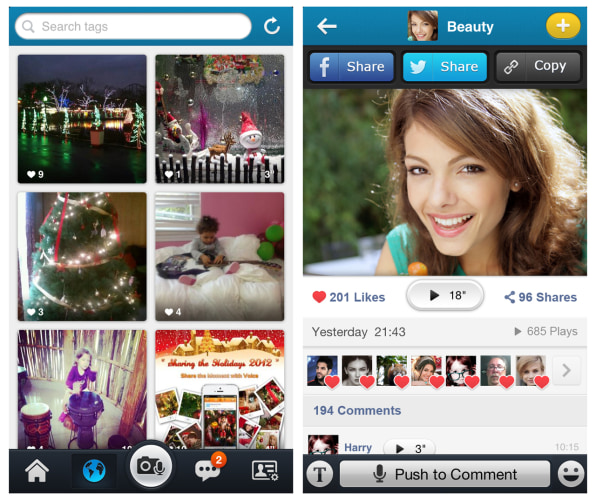 But if you're looking to capture as much sensory information as possible, wouldn't video be the best bet?
"It's hard to create a video clip that is compelling enough to have people invest the time in watching it," Imbruce argues. Video does, however, have a place in the multimedia trend. Apps like Hans Zimmer's VJAM and Smule's Strum, for instance, are adding the appropriate score to homemade films. It's just that instead of sharing only video or only music or only audio, the next Instagram may refuse to pick a genre.