They codenamed the top-secret project "Griffin," after Tim Robbins' character from the film "The Player." After all, that's what the team was building: The Netflix Player, a black and boxy device, as plain and compact as a necklace case, which subscribers would hook up to their televisions to stream movies and TV shows from the web. Netflix executives knew it could fundamentally change how the company delivered content to its customers, who were used to waiting days for DVDs to arrive by mail. Soon, Netflix could leverage the digital content deals it was striking with studios to dominate the living room, a war still waging today between industry giants like Apple, Google, and Microsoft.
It was December 2007, and the device was just weeks away from launching. Yet after all the years and resources and talent invested in the project (a team of roughly 20 had been working on it around the clock, from ironing out the industrial design and user interface to taking trips to Foxconn to finalize production details), Netflix CEO Reed Hastings was having serious second thoughts. The problem? Hastings realized that if Netflix shipped its own hardware, it would complicate potential partnerships with other hardware makers. "Reed said to me one day, 'I want to be able to call Steve Jobs and talk to him about putting Netflix on Apple TV,'" recalls one high-level source. "'But if I'm making my own hardware, Steve's not going to take my call.'"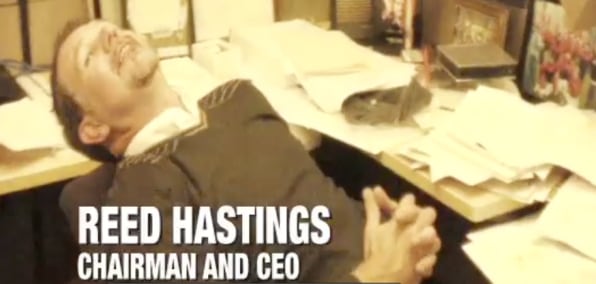 To the surprise of most employees at the company, Hastings decided to kill The Netflix Player, and spin the team out as a separate company. His decision, made almost exactly five years ago this month, was one of the riskiest moves in Netflix's history. But it also proved to be one of Hastings' most prescient. By shelving its hardware and remaining an agnostic platform, Netflix was able to transform itself into a digital powerhouse and become the dominant player in subscription streaming video. Its service is now ubiquitous, accessible on computers, smartphones, tablets, Internet-connected TVs, Blu-ray players, set-top boxes, and video game consoles. Last quarter, its 29 million streaming members consumed more than 3 billion hours of TV shows and movies, making Netflix the biggest cable TV network in the U.S., according to one analyst. But the story behind Hastings' decision, which is more clearly justified in hindsight, shows his unique grasp of the industry and willingness to buck the system.
To understand how radical of departure this was internally, says Roku CEO Anthony Wood, who was then leading project Griffin, "You have to understand the dynamic inside the company." For years, engineers had been developing the technology behind product, such as video buffering and compression tools, which would allow Internet bandwidth to keep up with streaming media. Hastings had been toying with the idea since before streaming was common and YouTube was a household name–back when Netflix even considered building a DVD player that housed a hard drive, where movies could be downloaded and temporarily stored.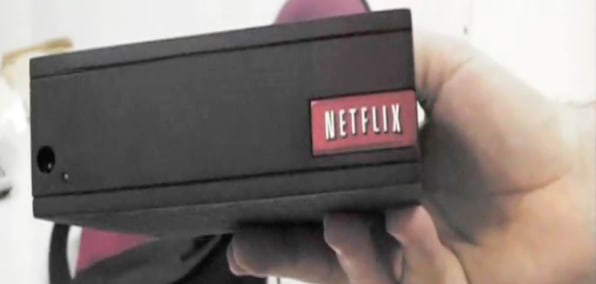 The Netflix Player had gone through the typical development stages, which are traditionally referred to as EVT, DVT, and PVT–that is, engineer, design, and product validation testing. During this process, the team refined everything from the software and user interface to the device's thermal requirements and supply chain. (Working with Frog Design on the form factor, the group imagined at one point dying the device red to look like a Netflix envelope.) The hardware had gone through endless rounds of product reviews in front of Hastings in the Netflix amphitheater. Internal beta testing had been done; marketing materials had been printed; prices had been set; and advertisements were being shot.
"We built our own streaming player and hardware, which was a bold step for an Internet company. And the whole time, we had been showing demos at company meetings," Wood recalls. "Everyone was really excited. Everyone really wanted to ship the Netflix player."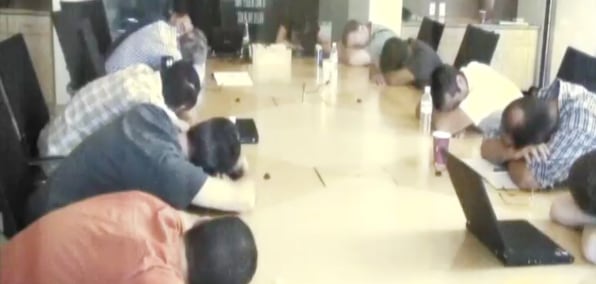 The company was so amped that a set of employees even produced a parody video of the project for a quarterly business review in October 2007. During the all-hands meeting, the entire company saw its future on the big screen, in a video detailing "The Griffin Initiative." A spoof on the Dharma Initiative from the TV show Lost, which was wildly popular at the time, the video poked fun at the company's production process. "Product managers…used highly evolved scientific processes," says the narrator, as Netflix employees in lab coats throw darts at a wall and play Pong. The video also features a trip to a Foxconn supplier outside Shanghai–one of the first times video was shot inside a Foxconn manufacturing facility, a source tells me. There, the video walks through the manufacturing process, from the Netflix Player's robotically mounted parts to its hand-placed components.
"Since their arrival, the team has been closely watching the productivity techniques," the narrator says, as a video pans across a number of Foxconn workers sleeping on the production line. The joke here? When a production line is being set up, there's often a lot of downtime for workers, who nap to kill time. The narrator facetiously says that the team is now bringing Foxconn's "best practices" back to Netflix's headquarters, as the video shows Wood teaching Hastings how to most effectively sleep at his desk.
The video was a huge hit at the company, and a sign of the enthusiasm behind the Netflix Player as its launch neared. But by mid-December, Hastings, who the entire company had just seen at the all-hands meeting endorsing the device, was starting to sing a different tune.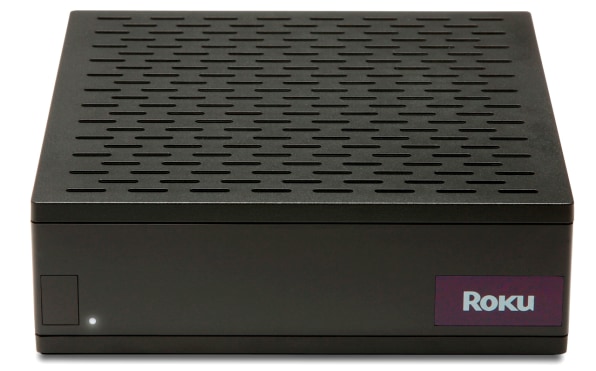 "We were getting so close to shipping the hardware, and Reed decides, 'I changed my mind–I don't want to do hardware anymore. If we ship our own hardware, it could be viewed as competitive,'" Wood recalls. "Putting all that money into it; getting it as far along as he did; and then deciding we're not going to do it? Wow. I was surprised. There was so much momentum inside the company."
According to the high-level source, Hastings met with his senior management staff and "hashed it out very quickly," deciding immediately to spin out the Netflix Player to Roku. "Reed sent a note to the VP group saying, 'Here's the decision we made,'" recalls Steve Swasey, then the company's VP of communications. "I remember exactly where I was standing when I read that note. My jaw dropped. We literally had people in studios that day shooting advertising, and everything just stopped. It just stopped. I was saying, 'We're so close! Why don't we launch it?'"
The reason why was a simple answer for Hastings. In order to succeed in streaming video, Netflix couldn't do hardware. It would conflict with partnerships with other device makers. "We could not be competing against Sony, LG, and Samsung," Swasey says.
"Imagine you drive a Chevy, and the gas station is branded Ford," says the top-level source. "Would you feel comfortable filling up your tank there? I think that's why Reed didn't think this could be done inside Netflix."
Just days later, Hastings announced the decision to the rest of the company. "There was a fair amount of shock–it was a kick in the guts," the top-level source recalls.
But ultimately, Wood says, "It was totally the right decision. Licensing [digital content] has been hugely successful for Netflix. [The Netflix Player] would've created tension with partners, and increasingly decisions would come up where Netflix would have to decide, 'Should we make decisions based on what's best for licensing, or what's best for our own hardware?'"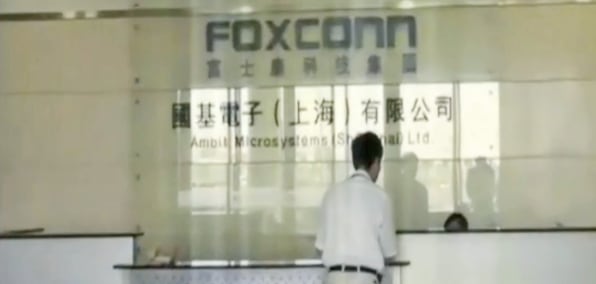 Regardless of how the decision played out, at the time, it was a gigantic risk, and one that Hastings alone decided to take. It was one of the most innovative moments not only in Netflix's history but Reed's tenure as CEO. "Reed, in general, is a consensus builder," the top-level source says. "He finds different people in key positions and picks their brains to build his own worldview. This was not one of those times. This was a time when Reed, largely independently, realized there was a better strategic play. And despite knowing there was a hell of a lot of investment across the company in making the Netflix Player successful, he was going to make [this better strategic play] happen."
Says Swasey, "At the end of the day, there is one decision maker."
Adds the high-level source, "I've talked to a number of people about his decision, and they said that in the ten years at the company before, Reed had done that maybe one or two other times. And he's always been right when he's done it."