Everyone has at least one mapping fiasco story–"and then I turned right, right into a swamp!"–and Brian McClendon, VP of Google's mapping division, has heard them all. People can't resist sharing them, even though the misadventure is never as wacky as the storyteller thinks it is. When I tell him my tale of directional woe, he sighs. "We should have gotten your query right," he replies in a weary, apologetic tone.
About six weeks before I coaxed this measure of regret out of Google Maps, Internet outrage about some glaring errors in Apple's new Maps app had prompted CEO Tim Cook to apologize to the world. After saying he was "extremely sorry," he vowed Apple would "keep working nonstop" until Maps lives up to the high standards customers expect of the company.
Mapping is a thankless endeavor. It's time- and labor-intensive to traverse, capture, analyze, and present every nook and cranny of the globe. It's also expensive. New roads, buildings, and entire cities are constantly popping up, challenging the best efforts of every mapping firm. And customers are demanding: While you'll overlook mediocrity in other digital experiences–blurry Skype video chats, numerous incoherent conversations with Siri–when it comes to getting to the right place at the right time, failure isn't an option. "Our problem is that people compare us to the real world," McClendon says. "They know the real world. When we fail, it's embarrassing. So we have this challenge where–unlike in web search–we don't need to just give you better answers. We need to get the right answer."
Given all the headaches, why has mapping moved to the center of some of the most contentious fights in tech, including Apple's escalating feud with Google? Mobile software competitors–Amazon, Apple, Google, Microsoft, Nokia, and a host of others–all share the same hunch that maps sit at the core of our digital future. Digital representations of the real world don't just drive our use of smartphones and tablets; they're also key to some promising technologies (like driverless cars) and every Uber-fied location-enabled startup. "We think there have been three big shifts in what people were asking online," says Hans Peter Brondmo, Nokia's head of new product innovation. "The first was 'what'–Google won that battle. The second question was 'who,' and Facebook won that. The next big question is 'where,' and that's what we're fighting to become, the Where company."
The fight means that the world is now better mapped than at any time in the history of civilization. Nokia's cartographic wizards assert that its maps cover more countries, receive inputs from more sources (80,000 data feeds), and are updated more quickly (up to 2.4 million times a day) than those of any other service. In 2008, Google launched Ground Truth, a massive project that uses a fleet of airplanes, automobiles, and data collected from public and private agencies to create a proprietary location database of 40 countries around the world. There are product innovations such as photo-realistic 3-D maps, 360-degree panoramic views, street views, and transit and turn-by-turn directions.
But so far, these companies all seem to be doing this work on faith, hoping that someday it will pay off financially. Google, for example, won't say how it generates revenue from mapping. Instead, it explains its interest in maps as part of the larger mission to organize the world's information. "One-fifth of our queries ask for some kind of local component–in that way, maps have always been a part of search," says Manik Gupta, senior product manager in charge of Ground Truth.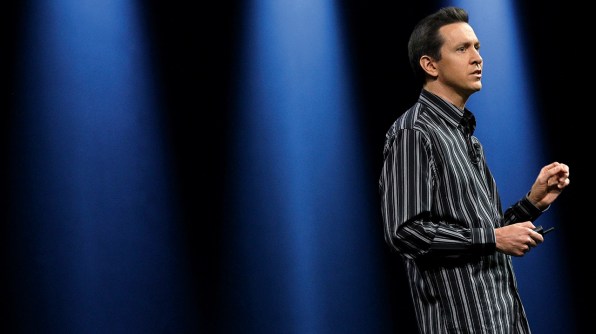 Maps also factor into Google's highest-profile current and future projects. In the wake of Apple's debacle, Google Maps has become a key selling point for choosing an Android phone over an iPhone. It's also built into Google Now, Android's Siri-like artificial-intelligence personal assistant. Then there's the robotic-car project, the sci-fi specs known as Google Glass, and the opportunities in local advertising–all of which can be enhanced by improving Maps. Google may never be able to isolate the revenue coming from Maps, the way it can from, say, display advertising. But its products would likely not be as good without them.
Nokia, on the other hand, can point to actual sales: It licenses its data to sites such as Amazon, Bing, and Yahoo as well as to most of the world's auto manufacturers. Nokia says its cartography can be found in four-fifths of dashboard navigation systems, and those deals helped it rack up $1.4 billion in map sales in 2011.
That sum would be impressive if not for the fact that Nokia's mapping division has lost money every year since 2007, when the company got into the business by acquiring Navteq for $8.1 billion. In 2011, that $1.4 billion in revenue was negated entirely by a one-time $1.4 billion charge due to a revaluation of the "projected financial performance" of the division. Spending on research and development drove the 2011 operating loss to $2 billion.
Still, Nokia is keen to have maps pay off for the company. It, too, has seized on Apple's failed launch by releasing an iOS app, branded Here Maps, to woo iPhone users disaffected by Apple Maps. "We would love for iOS users to be more aware of Nokia," says Brondmo. "Maybe they'll look at our great maps app and next time around decide to take a harder look at our Lumia phone." Using maps to drive hardware sales would certainly help Nokia recoup its losses.
If Google's and Nokia's mapping fortunes sound murky, it only gets worse for the rest of the industry. Mapping, like web search, is a positive-feedback business–the better you are, the better you get, with more users creating more data, which in turn improve maps and attract more users. And that means almost every other mapping initiative doesn't stand a chance. Microsoft, which licenses much of its road data from Nokia, has mainly sought to improve its maps' user interface, especially its imagery. Bing recently completed a two-year effort to capture aerial images of the United States and Western Europe at a superhigh resolution. That's nice, but given Bing and Windows Phone's small market share when compared with Google search and Android's, it's likely in vain.
Then there's Apple, whose motivations for getting into mapping are unclear. The company, which declined to discuss its mapping plans publicly, ostensibly decided to build its own maps to control the iPhone user experience. But the move has created the opposite of its intended effect. Now Apple's own iPhones and iPads are a new battleground between the company and Google, Microsoft, and Nokia.
While Apple certainly has the resources to build the world's best maps, it has yet to marshal them like its rivals. "If you look at what Google and Nokia have had to invest, Apple is not even scratching the surface," says Nokia's Brondmo. But time, more than money, may be Apple's enemy. "Could Apple decide to build the level of worldwide global coverage that we have?" Brondmo wonders. "I expect they could. But it would take them years, maybe even decades to catch up."
All these companies will keep pouring money into cartography because of its inherent, unknowable promise. Inevitably, though perhaps not anytime soon, any successful effort to wring big money from mobile devices seems likely to depend on knowing exactly where users are and where they want to go. Mapping requires, and creates, huge troves of user data. The bet is that the data will lead to insights into user behavior that can then be turned in to new products. Or, failing that, to methods for predicting customer actions in order to serve up better ads. "We think there's a lot of potential," says Matthew Quinlan, Bing's maps chief, echoing his peers' feelings. "Future potential."
In other words, the money in maps lies in uncharted territory.