Kelsey Falter, Founder, PopTip
Quirky.com:
"Understanding crowd decision making and predicting success of a product is fascinating to me. Quirky has been awesome to learn from."
Arrested Development:
"In gearing up for a new season in the spring, I've been catching up on the humor now. It's incredible to see how online streaming video has transformed series watching. The old way of having episode recaps is no longer."

Krista Donaldson CEO, D-Rev
AutoRap: "For other people who like to amuse themselves, this app lets you bust a jam of your own from a spoken sentence."
Infogr.am: "I'm loving the infographics revolution and especially being able to create them. Tools like this give you an idea of what you can do with all the data."

Alison Gianotto, VP of technology, Noise
FlowingData.com: "Data is beautiful, and the ability to convey large amounts of it in a way that is compelling, comprehensible, and instantly powerful is of constant inspiration to me. The gorgeous marriage of tech and creative that we've seen in the field in the past five years is breathtaking to me, and I can't wait to see where it goes next."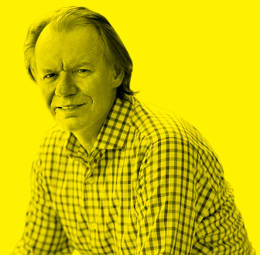 Michael Lee, Founder, Madamww.com
Kickmap: "This app is brilliant and simple. Finally, someone has designed a subway map that turns hundreds of miles of track from a spaghetti dinner to a decent piece of design."
Fridaynightfights.com: "This is a great way to wind down after a tricky week. Grab a beer and watch guys (and girls) go at each other for three rounds. Often in the crypt of a catholic church on 58th Street."

Avner Ronen, Cofounder and CEO, Boxee
CloudMagic on iPhone: "If I need to search for an email, I don't even try to do it through the native Mail App on iPhone. CloudMagic is 10 times faster and actually finds the correspondence I'm looking for."
LiFx: "This new lightbulb isn't available yet, but I supported it on Kickstarter and can't wait for it to replace the bulbs in my living room and kitchen."

Michael Ventura, Founder and CEO, Sub Rosa
Fallingwhistles.com: "Never before have I seen such an ambitious goal (ending war in Congo) be championed by such an elegant and simple product and message."
The Sister's Brothers, by Patrick deWitt: "This book was like reading a Coen brothers film—replete with the requisite esoteric characters, wry wit, and a perfect blend of tragedy and comedy."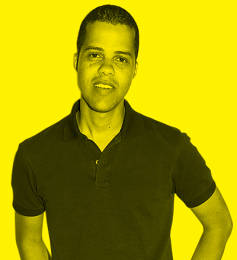 Jonas Damon, Creative director, Frog Design
DasProgramm.org: "This is a geek site for lovers and serious collectors of vintage Dieter Rams/Braun gear."
The Atlantic app: "I love its tagline: 'Of no party or clique.' And I love that I can access it in the subway with no data connection and no paywall. And, of course, I love the content."

Gauri Manglik, CEO and Cofounder, Fondu
Quora: "I've been using this for a while and I'm still obsessed with it. It satisfies this curiosity I didn't know I had."
Codecademy: "I used it recently to brush up on some web development and found it to be really easy to use. It's a great tool that I highly recommend."
Goldie Blox: "This is an amazing project to draw young girls into engineering with a brilliant toy series."

Photos (Damon, Falter) courtesy of Adam Fedderly
A version of this article appeared in the February 2013 issue of Fast Company magazine.