Just in time for the holiday vacation rush, Google has injected a host of new features into Google Now, Android's personalized search outfit.
Among the new features, Google Now will automatically pull up your boarding pass (for United Airlines fliers only, for now), much like Apple's Passbook for iOS 6 does. It will also provide information about your destination, including what the weather will be like, relevant websites as you're scouting for things to do, and a list of events happening nearby once you're there.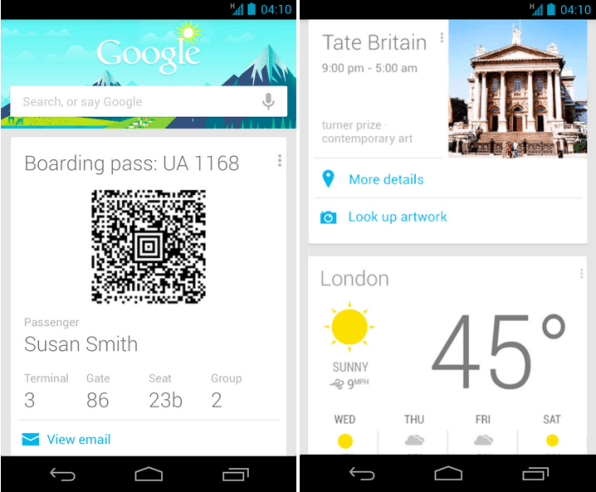 Google also added updates to Voice Search, which now sports a Shazam-like music ID service that responds when you ask, "What's this song?" and a RedLaser-style barcode scanning tool for shoppers that you can pull up by saying, "Scan this barcode." RedLaser-like barcode scanning service. You can also use your voice to post to your Google+ profile.
[Image: Flickr user basheertome]