Innovators often have those "blue sky" moments, times where they close their eyes and conjure ideas on the grand scale. But for three business owners, the actual sky was the backdrop for their biggest dream: to see a 46-foot tall inflatable elf sailing through the air during the Macy's Thanksgiving Day parade.
Not just any old elf, though. Twins Christa Pitts and Chanda Bell and their mom Carol Aebersold wanted to see that North Pole scout from Elf on the Shelf become the first storybook character selected from an independent publisher fly in the parade since Beatrix Potter's Peter Rabbit (self-published in 1901) sailed down Sixth Avenue on the way to Herald Square.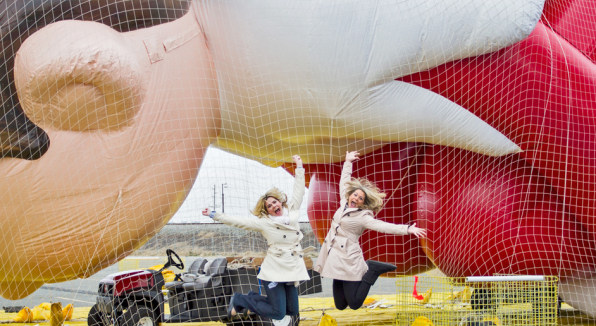 I Believe I Can Fly
The trio own Creatively Classic Activities and Books, a Georgia-based company that developed the "Elf on the Shelf" Christmas book. Originally published in 2005, the story is based on their own family tradition and features a puckish Santa's helper who perches somewhere in the homes of children to observe whether they are naughty or nice, and report back each night to the North Pole. To date the books have sold more than 2.5 million copies and the company rang up $16 million in revenues in 2011.
"When we got together at that time to discuss our dream for the brand, seeing the Elf in the parade was the pinnacle," recalls Christa Pitts, a former on-air host for QVC. It was a bold vision for the women who had no experience in publishing or manufacturing toys. Undaunted after being rejected by every publisher, each maxed out her personal credit card to self-publish the book and manufacture the elf doll. After all, Pitts points out, "Banks won't lend you money with an elf as collateral."
"The barriers of where you could and couldn't be didn't exist," Chanda Bell says. "We said let's just do this." Selling the boxed sets out of the trunks of their cars, Bell admits that the old adage "ignorance is bliss" worked to their advantage. "We would take it a day at a time and handle the obstacles of putting a book in a box one at a time, instead of taking on the world."
Risky Business
It was tough going, says Carol Aebersold, "but we had an unspoken agreement that failure was not an option." Pitts recalls that though "we didn't make a penny for the first three years," she looked at it as a pragmatic decision. "If it doesn't work you can't pay off credit cards and you can't move out of mom's house," she explains.
Then there was the tricky prospect of managing cash flow, which for a seasonal business can make for a lot of lean months after the holidays. Not to mention the resources required to hire a team of Santa's helpers to ramp up production before Christmas.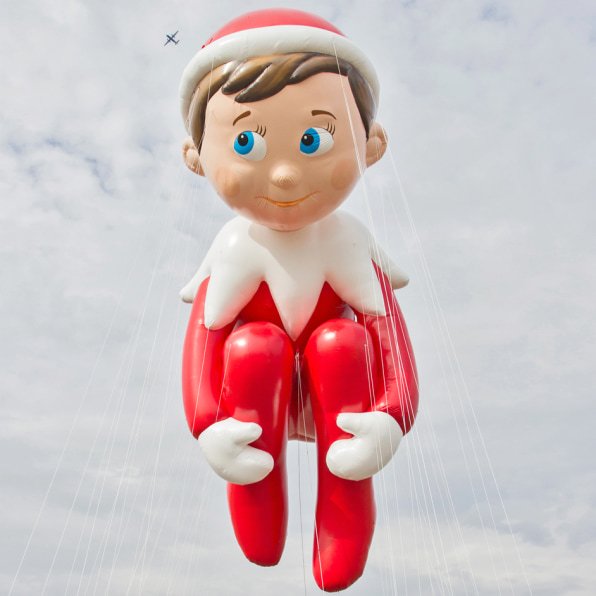 Flying off the Shelves
That was fine with Pitts. "We had very specific strategy to really start small and grow where we were planted," she says. But the merry elf had other ideas. In rapid succession, he turned up under the arm of actress Jennifer Garner in a paparazzi photo then appeared in a feature story on the Today Show. Their website couldn't handle the massive traffic and the women had to call in family and friends to help get orders shipped before Christmas.
Still, Pitts says, they were cautious about expanding too quickly. "We built the business in a methodical way that Santa would approve of, with symbiotic relationships with our partners." As the boxed sets went from placement in 18 stores to over 10,000 outlets including Target and Barnes & Noble, Pitts says they were careful to sell only to retailers who buy into the integrity of the brand.
"No matter what the size [of the store] they have to understand they are selling real elf from the North Pole. Children are going to 'adopt' it as a real elf, so it can't be laying on the pallet in the middle of an aisle," she explains.
Likewise, she says the trio take their customers' comments very seriously–including the thousands of emails and letters that come daily from children across the country. Aebersold points out that the customer service representatives are trained to field calls from major retailers as well as kids with questions about Santa.
Listening to customers has also helped the company branch out into additional products as well as script and produce the animated feature An Elf's Story, which aired on CBS last year and will be on again December 14th.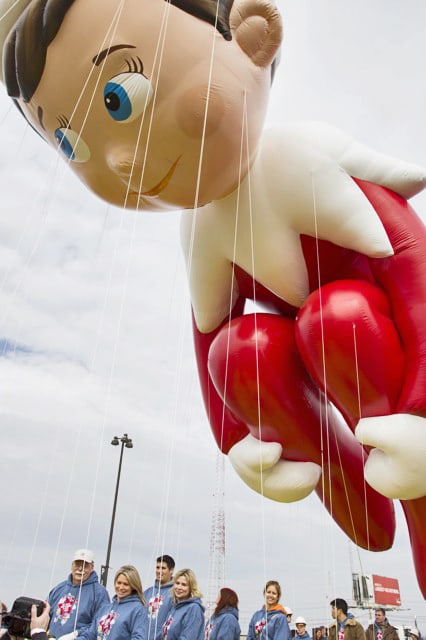 All in the Family
The three women have equal stakes in the company and Aebersold says the hardest thing about working together is that they share many of the same skills. Bell says she leaves the operations to her "best friend" twin sister Pitts, while she takes on the creative. Aebersold often makes appearances at book signings across the country and is affectionately known as "Mrs. Claus" to the staff.
Bell says that being related actually helps make the company more nimble. The three can come to consensus quickly, "Because we are family we are far more honest with each other than we would be with a coworker. You just confront problems and move on," she says.
The Next Big Thing
Pitts says that even though their elf will play to an audience of more than 50 million during the Macy's Thanksgiving Parade on Thursday, they all need to keep their heads out of the clouds to continue to run the business. And that means beginning to expand into international markets with the first Spanish translation of the book.
Says Bell: "Ultimately we want every family to adopt an elf to experience this tradition until we are able to become synonymous with Christmas." Her sister reflects for a moment and adds, "If the world was different and we'd gotten a publishing deal, it is quite possible that it would have gone nowhere."
[Elf Balloon Images: Jeanette Smith. Copyright 2012, CCA and B, LLC]