There's a gap of thoughtfulness somewhere between shopping for gifts at your favorite brick-and-mortar store and snatching up gift cards at the drugstore register. The new middle: Social gifting–which fuses social media and shopping–made up $1 billion of the $100 billion gift-card industry last year, and a surge of companies are now joining in.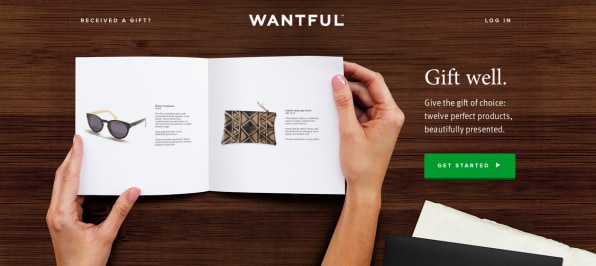 The give: Answer a battery of questions about the recipient online. (When it comes to food, Joe lives
to eat, or eats to live? How organized is Joe?) Wantful will curate a selection of goods at the gift giver's selected price point.
The delivery: A gorgeous, personalized catalog, wrapped in Japanese rice paper and enclosed in a black envelope, is delivered to the recipient, who can then choose the gift they most want.
The wares: A boutique for the design-minded, with an artisanal edge. Homewares abound.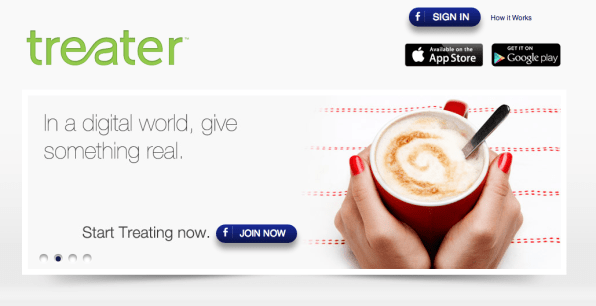 The give: Coupons for, say, cocktails at a local bar can be delivered through Facebook, text, or email. The app syncs with Facebook, then provides a portal to users so they can send impromptu mini gifts to friends.
The delivery: The virtual Treat card can be redeemed immediately, so cashiers simply need the Treat code on your smartphone. Unspent funds go into the user's PiggyBank, and can be spent later on other Treat items.
The wares: Daily pick-me-ups from vendors such as Starbucks, Urban Outfitters, and local bars and spas.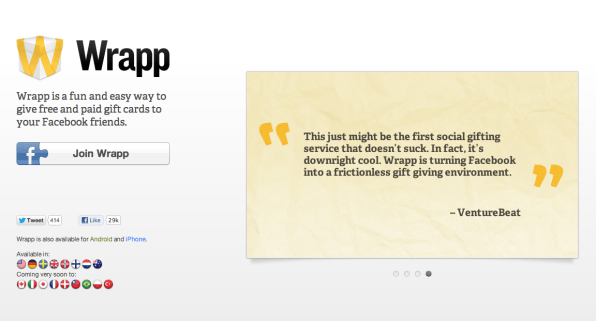 The give: Tap the Celebration tab on the app, which links to Facebook. It lets you browse upcoming birthdays, but also culls Facebook for buzzwords such as "Congratulations!" to alert you to your friends' recent victories.
The delivery: Virtual gift cards from retailers such as Gap, H&M, and Fab.com are sent directly to your recipient via Facebook.
The wares: Goods from big-box stores and online retailers favored by the young and trendy.