David Cohen
CEO, TechStars
VerbalizeIt: "This is a great tool for traveling internationally. You can get a translator live on your mobile phone in real time."
MobileDay: "I can't live without this app. It makes conference calls on the go a snap, and handles all those pesky dialing codes."

Hannah Choi Granade
President, Advantix Systems U.S.A.
Plympton.com: "Plympton is bringing back serialized fiction, built and delivered for the modern world and digital reader. It helps you fit quick bites of fiction into a hectic schedule."
Gbig.org: "This is an exciting project from the U.S. Green
Building Council. It offers a treasure trove of data on building efficiency."

Brian Millar
Director of Strategy, Sense Worldwide
Chirp.io: "It's amazing that it's taken so long to create a satisfactory way to transfer data between phones. Chirp is a new iPhone app that broadcasts data by turning them into birdsong. Its motto is 'Let's teach the machines to sing.' Who can argue with that?"
Chris Kerr: "Chris is a bespoke tailor who can make you look like a rock star or a gentleman. Or both. Which suits me, as I'm neither."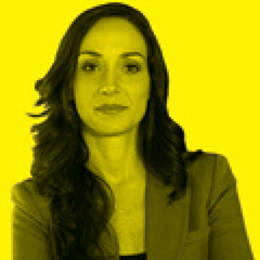 Leslie Berland
SVP of Digital Partnerships and Development, American Express
Spotify: "I've always been a big fan, but the update to its iOS app with streaming radio is fueling my music curation obsession."
ZocDoc: "I have two young kids, a husband, and a full-time job, so ZocDoc is a hero in helping me schedule doctor appointments. It's nailing an unmet need."
Scott Blanchard
EVP, The Ken Blanchard Companies
Reverse Innovation, by Vijay Govindarajan and Chris Trimble, and The Innovator's DNA, by Jeff Dyer, Hal Gregersen, and Clayton M. Christensen: "I'm trying to understand the intersection between leadership and innovation. These books acknowledge that innovation is about forgetting the past."


Alexis Maybank
Founder, Gilt Groupe
The Startup Playbook, by David Kidder: "It offers an insider's viewpoint on the highs and lows of entrepreneurship from top innovators such as Sara Blakely of Spanx to Stephen and Heidi Messer of LinkShare."
Girls Who Code: "I joined the board of this nonprofit that supports high school girls who have an interest in computer science and engineering."
Brandon Oldenburg
Cofounder, Moonbot Studios
The House Where Winter Lives: "This is a new theater project for London's Discover Children's Story Centre by Punchdrunk Theater. It'd be incredible if they took the staging concept of Sleep No More and made it approachable for kids."
Rachael Chong
Founder and CEO, Catchafire
The Atavist: "This takes storytelling to the next level by tricking out long-form nonfiction with video, audio, and interactive time lines in a seamlessly integrated space. Now they've introduced a free self-publishing model so everyone can play."
Stanford Social Innovation Review: "This is the place where great minds in social change are writing and hashing out the big ideas. When I need a pick-me-up, this is right where I head."
A version of this article appeared in the December 2012/January 2013 issue of Fast Company magazine.