Rebranding must ask certain questions to be successful. It isn't a whim or a cosmetic facelift. It's strategic and intelligently conceived, not just something the spouse of a CEO has demanded during pillow talk.
When Did Branding Get Stupid?
In recent history, there have a series of major missteps of well-known logos of major brands that are in fact giving branding—and rebrands—a bad name. And it frustrates me that clients are not being better taken care of.
The first in this series was the Gap's rebrand which, after about 8 days, reversed its soft rollout to its original iconic brand (shown below).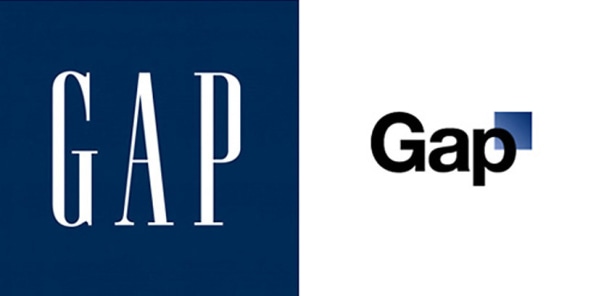 Geometric Hell
USA Today recently changed its logo to…. a circle. That's right. Their logo, which previously was a globe made up of stripes has now become a circle, something that was controversial enough for Steven Colbert to do a segment on it. I understand it changes to different things internally in their different sections of the paper, but still… a circle?

Microsoft also recently changed its identity to four squares. Yes, four squares.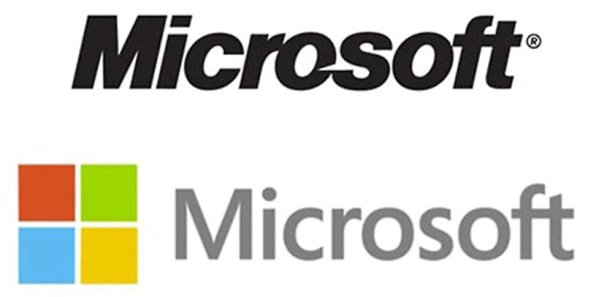 I suspect speaking with the designers (this was developed in house) would involve terms such as "minimalism" and "stripped down to its fundamentals." But if we're redefining a brand, what do four squares convey about Microsoft as a brand in today's market and what it stands for as a brand?
With this rebranding epidemic, one has to ask, "Is there a conspiracy to destroy the integrity and value of brands, brand identity and rebranding as a discipline?"
Graphic Indigestion
The latest victims are two time-honored brands in the same week: Wendy's and Arby's.
Wendy's went from the logo that has served the company for three decades to a more "modern" look. For the first time since 1983, the Dublin, Ohio-based fast food company, it just unveiled this new updated logo.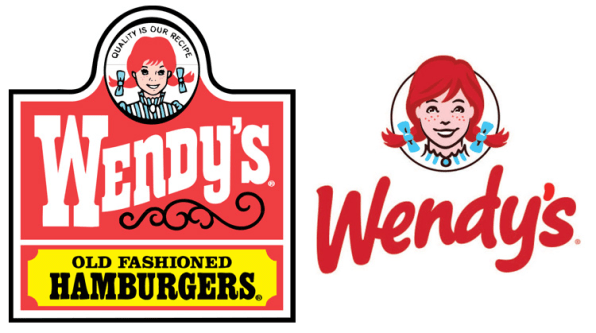 In the Associated Press release, it stated, "In a move intended to signal its ongoing transformation into a higher-end hamburger chain, instead of the boxy, old-fashioned lettering against a red-and-yellow backdrop, the pared down new look features the chain's name in a casual red font against a clean white backdrop."
Personally, I do not get the higher-end aspect in this rebrand effort. I also don't understand why the word hamburger is gone and how a girl's portrait with this script type style connotes "higher-end" when in fact it comes across as something for children. It could be for a toy store as much as a playground.
Anyone who knows me knows I am not a fan of market-speak (referring to the AP comment above) to justify something that doesn't add up, no matter how you slice it. So talking about slicing it…
Along came Arby's this week, one of the most disheartening examples of a recent rebrand:
the use of an outdated font (with uneven kerning),

the choosing of a lower case "a" for the name in this design,

the rendering of the top of the 10-gallon hat that looks more like an "M" than a hat (and given McDonald's dominance in the fast-food category, this is unfortunate), and

a poorly executed 3D effect serving no purpose on this revamped cowboy hat accompanied by an apostrophe that is confusing at best (I read someplace that this was alluding to a slicer since Arby's meat is sliced fresh in its stores).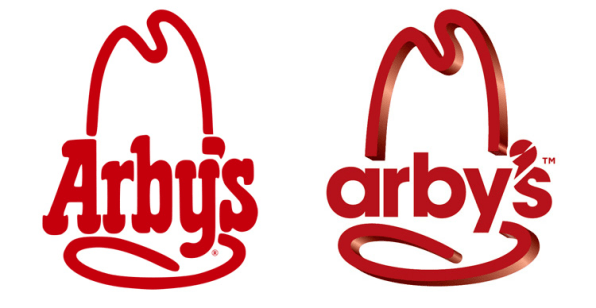 Even Armin Vit from the revered design blog Under Consideration chimed in, "The new logo retains the hat shape, along with some unfortunate 3D extrusion, but replaces the typography with some flavorless, sans serif with a lowercase "a" and the sharpest, biggest (and is that shiniest?) apostrophe that no logo ever needed."
Hi-yo silver.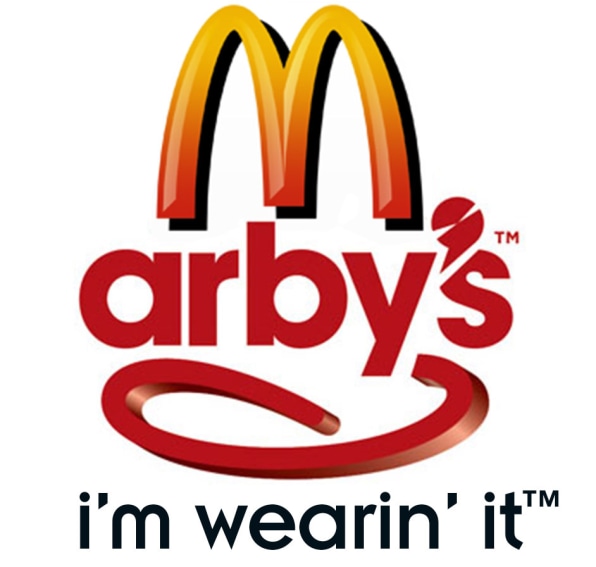 Something Easier to Swallow
With all of those issues, I propose a simpler solution: McDonald's should purchase Arby's and take full advantage of the subliminal "M" with a newfangled slogan as follows:
Can We End The Madness?
If it's understood that branding is a strategic solution and a random cosmetic "update," then yes, there is an answer.
If it's understood that committees do not make branding decisions, then yes, there is an end.
And as I recently outlined in the article, "How to Rebrand: 19 Questions to Ask Before You Start":
Will this solution work in 5, 10 and 15 years from now based on what we can anticipate?

Have we assigned some committee to manage the project versus someone (or at most, two people) who is focused, inspired and can lead?

If we were starting our business today, would this be the brand solution we would come up with?
Answer those and then, yes, there is an end to this madness and this endless tsunami of rebrands that diminish the profession of branding and the trust of our clients.
Follow David Brier on Twitter.
—David Brier is a brand identity specialist, an award-winning package designer and branding expert. Besides creating the Defy-O-Meter, David is also the author of Defying Gravity and Rising Above the Noise. David's series of videos shed new light on effective, counter-intuitive branding in these videos and interviews. You can subscribe to his YouTube channel or request your own free copy of David's eBook, "The Lucky Brand, 10 Golden Rules of Branding to Outshine, Outperform and Outlast Your Competition" .