Clinton Global Initiative (CGI) launched its 8th annual meeting today. Make no mistake about it, this is a deal-making event. The price of admission for global nonprofits, foundations, philanthropists, and corporations is making a clear and measurable commitment to action. For companies and foundations, the commitment must include a significant financial pledge. And if you don't fulfill your promise, you're not invited back.
So how is it that some very well intentioned nonprofits that do good work will return home after this week with little more than fond memories, while others will leave with their pockets full of riches to do more good in the world? Having participated in CGI for five years, I have seen how this works. And the best way to answer this question is to tell the story of BRAC.
BRAC holds the answer to the half-a-billion-dollar question. Yes, BRAC, an organization that many of you have never heard of. BRAC, which didn't have an office outside of Bangladesh as of 2006, much less a phone line in New York City. BRAC, which had the audacity to commit to raise $250 million at CGI's second annual meeting in 2006, and to commit to raise another $271 million at the third annual meeting in 2007. BRAC, which actually exceeded these two goals and went on to make and achieve even further commitments in subsequent years.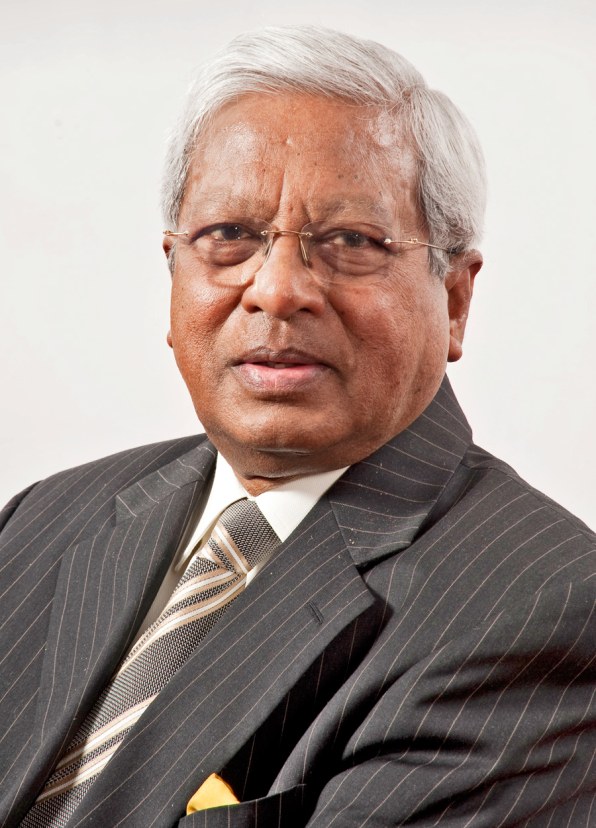 Founded in Bangladesh by Fazle Hasan Abed in 1972, BRAC's vision is a world free from all forms of exploitation and discrimination, where everyone has the opportunity to realize their potential. Its interventions aim to alleviate poverty on a large scale through economic and social programs. With the $500 million that BRAC raised from MasterCard Foundation, the Bill and Melinda Gates Foundation, the NoVo Foundation, DFID (the government of the U.K.), AusAID (the government of Australia), Norad (the government of Norway), the Nike Foundation, Soros, and Omidyar Network, as well as a dozen private investors and many family foundations including Andrew and Bonnie Weiss, and Barry and Dolly Segal, BRAC expanded its programs from Bangladesh to five countries in Africa and four more in Asia, in addition to establishing services in Haiti.
The lessons of BRAC: seven keys to building a high performing enterprise that funders want to support
These lessons from BRAC's experience are useful to for-profits as well as nonprofits:
Develop solutions by engaging with and in the community, not as an outside force thinking it has the answers.
Constantly test, measure, and modify solutions for solving poverty, including working in partnership with universities and other research and public policty institutions.
Recognize the limits that government and religious and social norms place on women, especially with regard to working, and create microenterprises within those constraints.
Develop a holistic approach incrementally as BRAC did in Bangladesh for three decades before adapting and replicating the model in other countries.
Design programs based on the concept of "massification"–programs that can be scaled to serve dense populations of people living in extreme poverty.
Grasp opportunities. "If you feel the situation is urgent, you move," explained Susan Davis, president and CEO of BRAC USA.
Deliver services with excellence. Seventy-two international microfinance experts ranked BRAC number one among eleven outstanding nonprofits.
"BRAC manages its nonprofit activities to the high standards found in the best run for-profit businesses. It continually evaluates the effectiveness of what it is doing rather than being self-congratulatory or complacent," according to Andrew Weiss, founder and CEO of Weiss Asset Management, and one of BRAC's funders.
"BRAC's myriad of programs touch millions of lives–in the most difficult places on the planet–places where many other organizations simply deem the task too difficult," said Sal Giambanco, partner, Omidyar Network. "BRAC's unique concept of 'massification' is important. That solutions, no matter how good, must be developed and implemented at scale."
As of December 2011, BRAC had an estimated global reach of 126 million, with a cumulative total of $9.7 billion in micro-loans disbursed, over 5.5 million borrowers, 9.5 million graduates of its primary and pre-primary education programs, and 1.13 million children enrolled in its 38,000 schools. Nearly 100,000 community health promoters had provided basic health services to more than 110 million in Bangladesh alone.
On building relationships: "Money just doesn't rain on you"
"CGI creates a marketplace to meet the right people but you still have to do the work to cultivate relationships, build trust and figure out how to partner," Davis explained to me. "Money just doesn't rain on you no matter how charismatic President Clinton is or how terrific the CGI staff is."
Thinking back to the time when BRAC made its first commitment in 2006, Davis explained that "we didn't wait for an office, we didn't wait for phones. We pledged we'd work in Africa, put our stake in the ground with CGI, and we made it happen." Davis was referring to that sense of urgency. "Today, we're the largest development organization in each of the five countries where we're working. We're providing microfinance and livelihood development–the job creation that people need."
Already by 2007, President Clinton honored Abed with an inaugural Clinton Global Citizenship Award. As reported in Ian Smillie's Freedom from Want, "the high point was a leatherbound book the former president gave him [Abed]. Published in London in 1811, it was The Whole Historical Dramas of William Shakespeare," a true prize to Abed, a scholar of literature.
In describing BRAC's culture and her and Abed's relationship with funders, Davis says, "This is not a transactional place. We create relationships and over time, we'll solve many problems. It's that collaborative community that has enduring value for us." It's clear that this participatory approach is what appeals to funders like Andrew and Bonnie Weiss. Having met the Weisses and other BRAC funders over the years, I can attest to their deep engagement and commitment with BRAC.
Why give more to BRAC
BRAC's innovative approach to piloting, perfecting, and scaling up makes it possible to provide quality education to millions of children and youth at an average cost of $52 per student. The need for education, healthcare, and jobs in emerging countries is great. Why not invest in an organization that is achieving success, while also continuing to seek even better solutions by engaging with the people whom they serve? You, too, can support BRAC here.
[Image: Juliana Thomas/Clinton Global Initiative]