Consider: Right out of the gate last April, Viddy scored nearly 150,000 downloads in less than one month and got $6 million in backing from Qualcomm, Battery Ventures, Bessemer Ventures, and angel investors. Now, the app has been downloaded 500,000 times (and it's still only available on iOS), amassed 39 million users–more than Instagram had when Facebook snagged it for $1 billion–and pulled in a $30 million round of funding from an all-star cast including Jay-Z and Will Smith, along with Biz Stone of Twitter, Skull Candy's Jeff Kearl, and Josh James, founder of Omniture. Lest we forget, the app's become the preferred pipeline for a host of music's A-listers (think Justin Bieber riffing on the music of Ryan Beatty and Snoop Dogg jamming with Riff Raff) to share copious 15-second snippets of their backstage shenanigans. Oh, and Mark Zuckerberg gave his dog 15 seconds of fame on the site, too.
Viddy's not the only player to get attention in the nascent video sharing game, of course. Mobli got initial funding from Leonardo DiCaprio and Tobey Maguire and just landed another $22 million from a backer in Kazakhstan. And SocialCam boasts a list of angel investors over 30 deep, including Silicon Valley luminaries, Hollywood personalities, and sports figures.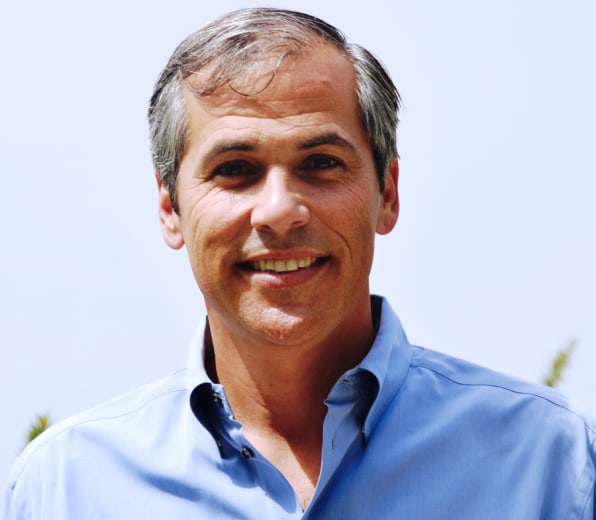 Start Small, Think Big
But hot competition is not fazing Viddy's team. Cofounder Brett O'Brien tells Fast Company, "We don't worry too much about the competition because we are shaping a new category." O'Brien maintains he and cofounders JJ Aguhob and Chris Ovitz started with a simple vision: to entertain and connect people around the world through short videos.
"Our ambition was big," he admits. "There are a couple billion smartphones with HD technology, so we did expect hundreds of millions would use our app." Mobile use was the reason to limit the clips to only 15 seconds, although O'Brien says Viddy isn't wed to that being the only option in the future. Aguhob, Viddy's chief designer, was (one of the few) actually excited about the iPhone 5 because it would make uploading and rendering even faster. Though there's still no release date, O'Brien says the Android app is coming along and will have functionality to shoot at night.
Pave the Way with Product
To build a business organically, O'Brien says, "It 110% starts with product and experience that people really care about and engage around." As Viddy's user base spanned the globe, angel and venture capital investors started to take note. Celebrity and brand buy-in followed. Here's Usher signing autographs. There's 15 seconds of extreme sports brought to you by Red Bull. "It makes sense for them to want to be involved. Viddy allows discovery and for them to engage with fans in a powerful new way."
Though Viddy isn't monetizing content from either the stars or the big brands yet, O'Brien says, "the nature of the content is very desirable to sponsors." The many thousands of dog, cat, and baby videos that have been uploaded could easily carry sponsorships from the likes of pet food or baby product companies. O'Brien says there's no specific time frame for collecting revenue. "We are focused on developing an extraordinary product and extraordinary community."
Captivate the Community
Before the likes of Taylor Swift discovered Viddy as a way to let far-flung fans observe her cat play fetch, everyday people flocked to Viddy. O'Brien points out that his 10-year-old son and his 92-year-old grandmother use the app with equal ease. But what's most exciting to him is how any talented person can build a big following through the site's suggested user feed. A favorite example for O'Brien is the young and unknown violin virtuoso named Izayah Dutcher who posts clips of himself playing pop tunes. Not only has he pulled in more than 85,000 followers, but O'Brien says, "He played a Rihanna song and she said 'we have to be on stage one day.' That probably made his life."
Stay Creative
Before the entrepreneurial bug bit (and before he graduated from Wharton), O'Brien spent summers in high school digging ditches on a construction crew. Besides learning the value of hard work, O'Brien says he came to the realization that he would rather "bring things to life creatively through the power of ideas."
What he couldn't have anticipated then was how those ideas would inspire others. For example, O'Brien says the recent New York Fashion Week and the avalanche of videos that designers, brands, journalists, and spectators uploaded, creating a virtual front row. "It makes a lot of sense for fashion because it's visual. But we were surprised that the brands used it in such creative ways."
O'Brien's incorporated that lesson into Viddy's secret staffing sauce. Now with 20 employees, he continues to hire "the most talented, motivated people that I can recruit." Candidates must be driven and want to win. For his part, O'Brien tries to understand what drives that individual and give them the resources and encouragement to succeed. "Our intention is to just improve the product, and it should naturally just continue."
[Image: Flickr user Kenneth Lu]