Jacob Tillman remembers exactly where he was when he learned that his younger sister, Lydia, had been brought to the hospital in Denver, Colorado, after being raped, beaten, and doused with bleach in her apartment, which her attacker set on fire on July 4, 2011. Lydia narrowly escaped death by leaping from the second story window. Jacob, 36, an artist and skateboard salesman, was on a road trip from Los Angeles to New York. As luck would have it, he had just made it to the western side of the Rocky Mountains and was able to get to the hospital an hour or two after Lydia, then 31, arrived with her ankle, ribs, and eye sockets broken, her chin shattered, and untold damage to her brain and internal organs.
"You don't ever really think that anything like that could happen," Jacob told Fast Company recently at a café in Manhattan. "It was so weird, so surreal and like a hyper-awareness, a major adrenaline rush. I was constantly trying to put together what happened. My mind was going a thousand miles an hour."
Jacob found Lydia in a medically induced coma, still strapped to temporary EMS equipment because her vitals were so delicate any change might spike her blood pressure and endanger her more.
As Lydia lay in her coma, at least one family member was present at all times, even as she struggled and sent nurses and doctors running into the room. "The visual side of all of this was gnarly," Jacob said. "She was so badly beaten. She was covered in blood the whole time. There was blood matted in her hair, blood in her ears. She was so sensitive. She was in the exact condition that they found her in in the backyard of her house… It was so bad that after the third day, when her eyelashes started to peek out, we celebrated."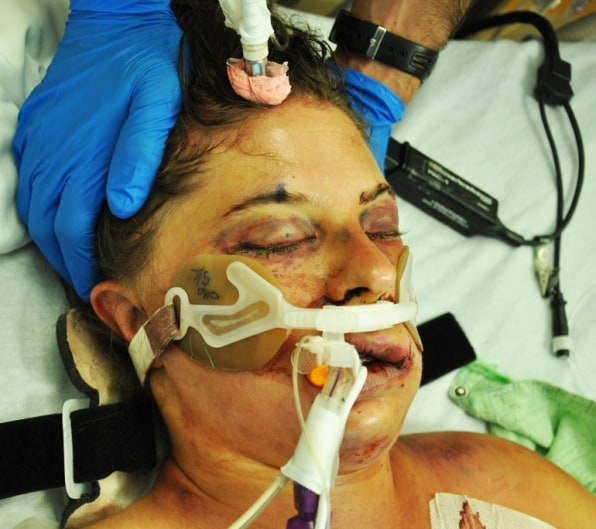 Flowers weren't even allowed in the room since her condition was so unstable, so Jacob passed the days drawing bouquets for her and writing her notes for when she finally woke up. He and his two other siblings, Esther and Steven, and their parents, refused to wallow. "Feeling sorry for ourselves or getting angry or anything like that stuff would be a counterproductive use of energy. It just wouldn't happen. Nothing in that situation would happen that's counterproductive. It was just so obvious what sort of things were appropriate."
Cut to a year later. Lydia fought her way back from the assault, recovered most of her speech and physical functions through intensive therapy, and helped convict Travis Forbes, the guy who did it–and who, just months before attacking Lydia, murdered Colorado teenager Kenia Mogne. His use of bleach to try and (unsuccessfully in Lydia's case) destroy physical evidence was the detail that lead police to link Lydia's attack to Mogne's murder.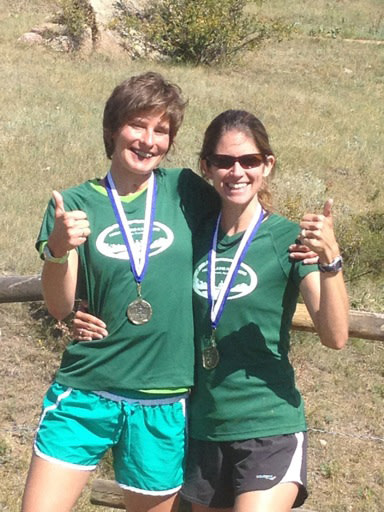 Forbes was sentenced to life in prison for the first degree murder of Mogne. Later he got 48 more years for the attack on Lydia. The judge in the case read aloud a note written by Lydia during her recovery wishing peace on her attacker ("My spirit and my soul, in my mind, remains untouched … I wish you peace in this life," she wrote). The case was so sensational it was chronicled by Dateline NBC and other national TV outlets.
Then, for the most part, the mainstream media packed up their satellite trucks and moved on to the next story. But Lydia's story is far from over. A victim's insurance fund covered much of her recovery, but she was just about to start a new job when she was attacked, and her insurance hadn't kicked in. She still needs a $65,000 procedure to reconstruct her jaw. And her brother is betting that, in an age of endless sharing and constant status updates, a lot of people who followed Lydia's plight on TV aren't satisfied with a Law & Order ending.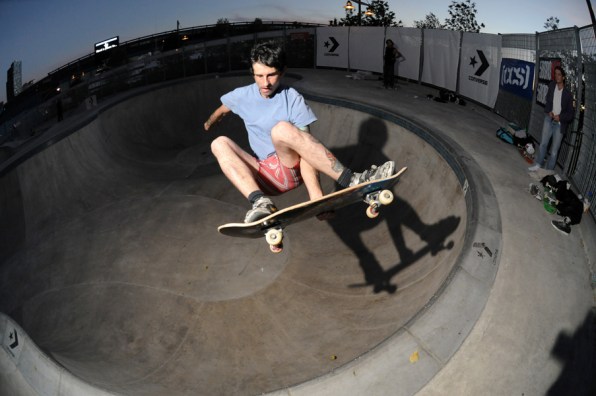 So Jacob has taken her story to the social web to raise the money for her surgery–and in doing so, he's offering a chance for donors to share in a modern kind of social justice. Inspired by part by the campaign that raised over $700,000 for Karen Klein, a Greece, NY, middle school bus monitor bullied by kids this past summer, Jacob created a campaign on crowdfunding site Indiegogo called Still Kickin', in which he promises to skate every day in a pair of beyond-shot Nikes until he can raise enough donations. At press time, with 90 days left in the campaign, he'd raised just under $4,000.
"I'm continually brought to tears by my fellows all over the globe for their support," Lydia wrote via email about the campaign and several others that have helped her in the last year. A sommelier, Lydia has benefited from wine-themed fundraisers in New York, where she used to live, and in Fort Collins, where she had just relocated before the attack, as well as an ongoing Friends of Lydia Facebook campaign. She calls the Internet "a fantastic tool to spread peace and love," and her brother aims to prove it one ollie at a time.
So far, Jacob has been promoting Still Kickin' through the skate and sneaker freak subcultures posting photos of himself and his duct taped kicks on and Twitter using Nike, Still Kickin', and Skate Every Damn Day hashtags to draw attention to his efforts, which have been noted in sites like NY Skateboarding. "Skateboarders are whole different subculture. It's such a tough guy, testosterone thing, Skateboarders really understand the idea of a sister being hurt and needing to help her. That resonates more than anything else; What would I do if something happened to my sister?"
Lydia has made great strides since the assault. She now lives on her own, has her driver's license, and recently placed first for women in her age group in the Antelope Dash, a foot race she ran with her sister Wyoming. While her life has been changed irrevocably, she has a very simple hope for the upcoming operation her brother is crowd-fundraising on her behalf: "The surgery will allow me to chew all solid food, again. I haven't been able to chew, as most of us do, for well over a year, so far. I'm envisioning, in this very moment, a simple arugula salad with lemon, a fine olive oil, coarse sea salt and fresh pepper. After the surgery, this exquisitely basic food is mine to enjoy fully."
[Skateboarding photos courtesy of Ray Llanos. Others courtesy of the Tillman family.]