If there were such a thing as a secret agent for sodas, David Thomas, PhD, would be one.
For the past six years, Thomas has served as executive vice president, research and development for the Dr Pepper Snapple Group. That means he oversees all aspects of the company's research and development, including the esoteric reaches of analytical chemistry, microbiology, and functional ingredient technology. It also means he is one of a trusted few who actually knows all 23 flavors in the country's oldest soft drink, Dr Pepper. (The formula's in a vault. He could tell you but then he'd have to kill you.)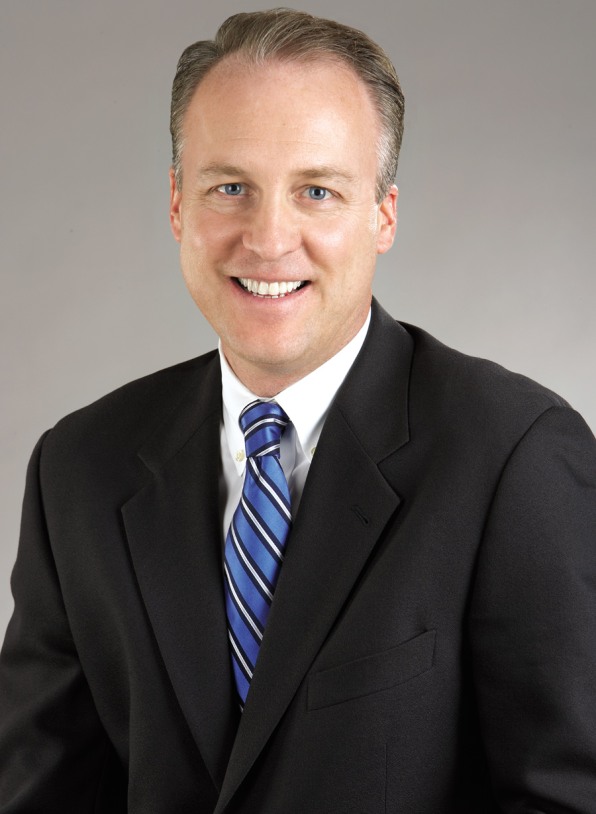 From its humble beginnings in a Waco, Texas drugstore soda fountain back in 1885, Dr Pepper Snapple Group now boasts a portfolio well beyond its namesake, with more than 50 brands and hundreds of flavors of fizzy drinks, along with an array of juices, teas, waters, and cocktail mixers. It's now the number one flavored carbonated soft drink company in the U.S. with $5.9 billion in net sales in North America alone last year.
But innovation continues to be top of mind at the company, says Thomas–and has been for over a century. Dr Pepper was introduced to nearly 20 million attendees of the 1904 World's Fair Exposition in St. Louis (an auspicious launch alongside ice cream cones, hamburgers, and hot dogs on buns). It now focuses 42% of its "innovation pipeline" on health and wellness, and spent more than $70 million to promote its diet and "better-for-you" products in 2011.
Three years before Mayor Bloomberg declared war on supersized soft drinks in New York City, Thomas says he saw an inflection point ahead. That's when this die-hard Dr Pepper fan (A&W Root Beer runs a close second) says he recognized a sea change in obesity rates. Medical research indicates that daily soda consumption, both fully sugared and diet drinks, were contributing to unprecedented weight gain and type 2 diabetes in adults and children.
Thomas also observed that there was a "white space" between regular soda and its diet counterpart. "Diet Dr Pepper is great, and close to regular Dr Pepper, but there were a few challenges. One is the aftertaste and the other is the overall impact in the mouth," he explains. In other words, sipping a diet soda often means sacrificing a bolder, more sugary blast in favor of a more watered-down zero-calorie slurp that leaves a distinct flavor after it's consumed, thanks to artificial sweeteners.
"You can't just take out all the sugar and replace it without rebuilding [the drink] from a flavor technology point of view," Thomas says. So he tasked his team with building a blend of sweeteners as well as adjusting flavors to mimic the original "well roundedness" of Dr Pepper's original recipe.
What ensued was three years of testing, rejecting, and perfecting prototypes. "My background is more in ingredient technology," admits Thomas, who holds 15 patents across a range of ingredient, product, and process-related technologies, along with a masters and PhD in food science, with an emphasis in flavor biochemistry. "There are nuances to the field," he explains. "You are either a food scientist or a chemist." Dr Pepper Snapple Group staffs a number of "flavorists," or certified FEMA experts. This is the other FEMA–the Flavor Extract Manufacturing Association.
Thomas says Dr Pepper Snapple Group made a strategic investment to hire a team of sensory scientists and flavorists–those experts who can discern the subtleties between 40 different types of cherry flavors–to come up with the technology the company would dub "TEN" for the drastically reduced number of calories in the new drink. It also has just two grams of sugar, as opposed to the 24 grams contained in a regular 7.5 ounce can.
"It's more complex than people can imagine," he adds. Indeed, once they had a prototype, it was time for testing. As with any new beverage, "It starts and ends with the consumer," Thomas says, which means that 400-500 people will taste the new drink and weigh in. Gathering qualitative and quantitative data from this market research allows the team to pare down to 20 prototypes, says Thomas, which the team then whittles down to five, then two.
"Consumers are not very good at telling us why they like a flavor," Thomas says, and that's where the experts come in. "They help guide the product development process by creating their own lexicon to identify nuances," he says. The data team will map the "drivers of liking" flavors such as herbal, vanilla, sweet brown, or muted (to name a few), to determine which come out as favorites.
As for Thomas, he's in the tasting trenches, too. After all his years in the beverage business, Thomas says he's got a pretty astute sense of taste and likens his sampling process to that of an oenophile's, complete with sniffing, swirling, and spitting out. "Generally, I never dismiss anything. The data speaks for itself," he says.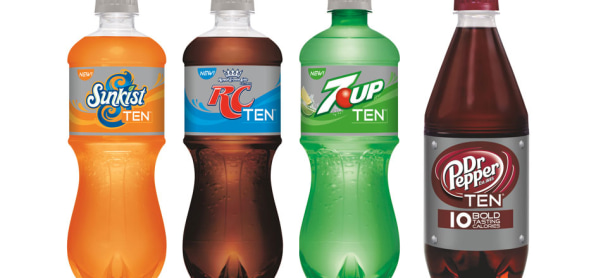 Whatever that data may have suggested, last year Dr Pepper Ten made its (controversial) debut with a marketing and social media campaign. Though the company touts its proprietary blend (which includes high fructose corn syrup and aspartame) as a vehicle to reach "a whole new audience of low-calorie beverage drinkers," its advertising was unequivocally designed to appeal to dudes. The tag line: "It's not for women" went beyond the softer approach taken by predecessors Coke Zero and Pepsi Max and drew the ire of feminists and even prompted talk show host Ellen DeGeneres to tape a parody.
The company, however, is sticking to its strategy. Dr Pepper TEN even has its own Facebook man cave, er, page, called "The Man'ments" which has proven successful so far. In its annual report, Dr Pepper Snapple Group reported that trial rates in the first three months for Dr Pepper TEN were nearly 9%, significantly above other recent beverage industry innovations. Second quarter volume for Dr Pepper products was also up, driven by sales of Dr Pepper TEN. Just a few months ago, the company began testing other TEN sodas, including 7UP, Canada Dry, Sunkist, A&W, and RC Cola, although the new 7UP ads target both men and women.
Says Thomas: "The insight that drove the innovation is 20 to 30 years old," describing the consumer of yore concerned about their waistline. But they don't necessarily want to substitute flavor for low calorie, he says, so they either cut down or give soda up completely. "Dr Pepper TEN is bringing people back. It's a great-tasting product and that sweetener blend delivers on just 10 calories."
[Image: Tischenko Irina via Shutterstock]