It's commendable to consider the plight of women among the impoverished 2 billion human beings whose lives keep getting meaner, but the organizations involved in the efforts described in "The League of Extraordinary Women"–from Goldman Sachs to Coca-Cola to the U.S. State Department–have fairly dirty hands when it comes to the state of the poor in the developing world. Enabling women as microentrepreneurs is not a new concept; for decades it has been a more innocent form of capitalism used to liberate humans from poverty and cultural oppression. I do not see what this "league" has accomplished that is notably different, except to place more emphasis on leveraging connections. What this article describes is colonialism in a new frock.
Bob Jacobson
Tucson, Arizona
This isn't about these individual women or their affiliations; this is about how a group is using the resources available to them to improve the lives of others. It's about looking inward and asking, "What am I doing with my life? Will the world be better off after me?" So, what are you doing with your life?
Bridget Sexauer
Seattle
As a young professional woman in the advertising industry, I notice the incredible lack of female representation in the field, even though women are responsible for 85% of all consumer purchases. This story was inspiring and encourages women to dream big, do big, and accomplish big.
Megan VanDerSnick
Lake Mary, Florida
"If you educate a woman, you educate a nation." Therefore, empowering women is like em-powering the world #ImWithTheLeague
@KhusaafMan
#ImWithTheLeague because my wife is a small business owner and I think she kicks a@#.
@danielroyer
[i]Fast Company[/i]'s inaugural list of extraordinary women is extraordinary. Congrats all! #ImWithTheLeague
@StacyLondonSays
@FastCompany 53% of 13 year old girls are unhappy with their bodies. That number increases to 78% by age 17. #ImWithTheLeague #EmpowerWomen
@_LFitzpatrick_
#ImWithTheLeague because it's never made sense to me that we're anything less than equal and I'll fight to make that a standard
@curlydena
We are honored n humbled to be included on list w/these extra-ordinary women. Many thanks for the shout out Fast Company #ImWithTheLeague
@Jamie_NEWCourse
So inspired 2B part of @FastCompany #ImWithTheLeague Tell me how ur leading change in ur world & community? Get it!;-)
@aliciakeys
Girl champ-a-lamps! We made it big. Cover of @FastCompany. Check it out. #ImWithTheLeague
@girleffect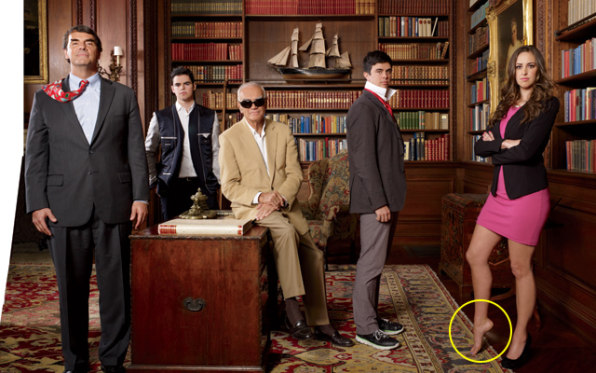 This is a total Photoshop fail. Where is her other shoe?
Laura Furr
Austin
EDITOR'S NOTE:
In fact, this is far from a Photoshop fail. "If you look at each individual, there's something off," says photographer Robyn Twomey, who shot the Drapers, a family of venture capitalists, in California. "Jesse's missing shoe seemed like the quietest detail. I find it interesting that readers would focus in on that and miss the mess of the men."
In "Hire Learning," we covered education startup [E]nstitute, which links young people with jobs–without a college degree. Do you think a startup apprenticeship can replace a four-year education?
For most professions, no. Absolutely there is invaluable information imparted when one is working hands-on. However, having the foundational knowledge is imperative. The two should supplement each other and not supplant one another.
Lise Rode
via Facebook
Sounds a lot like the experience a college student could get working for a small firm in an internship, but the nonprofit aspect is certainly very interesting.
Braden Henrichs
via Facebook
Yes. I stopped midway through my time at college to work on a startup with some colleagues. Best decision ever.
Ryan Robinson
via Facebook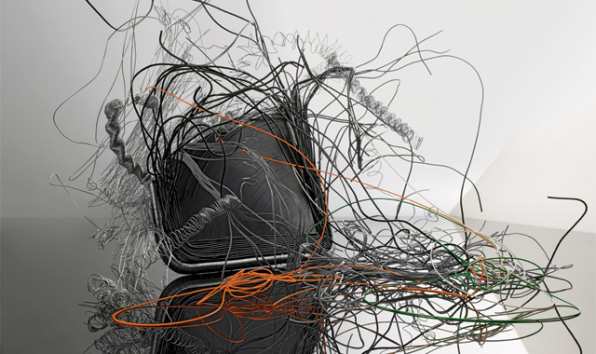 Everyone fails and everyone imitates, as is the case with the $35 Aakash tablet ("Abort>Retry>Fail?"). Apple, for example, has produced numerous failed products (Ping, MobileMe, FCP X), but that doesn't mean the company stops trying–the whole world, after all, thought it was a stupid idea to make a phone without a keyboard. Albert Einstein once said, "A person who never made a mistake never tried anything new." Yes, Aakash failed. They tried to do something that seemed impossible and didn't succeed at first. I'm sure if they keep trying they'll make it one day.
Piyush Aryan
West Warwick, Rhode Island
As the battle continues between DC and Marvel, which we covered in "Can the Hulk Kick Batman's Butt?," we asked readers: Are you a Marvel man or a DC diehard?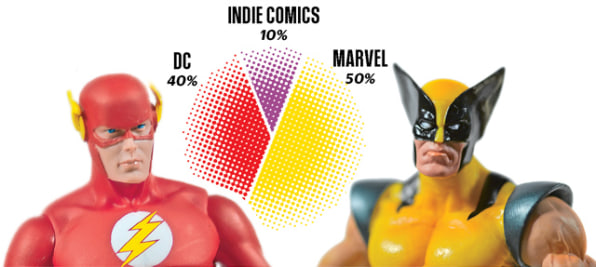 Send us an email at loop@fastcompany.com. Submission of a letter constitutes permission to publish it in any form or medium. Letters may be edited for reasons of space and clarity.