This time, it's really not about the bike.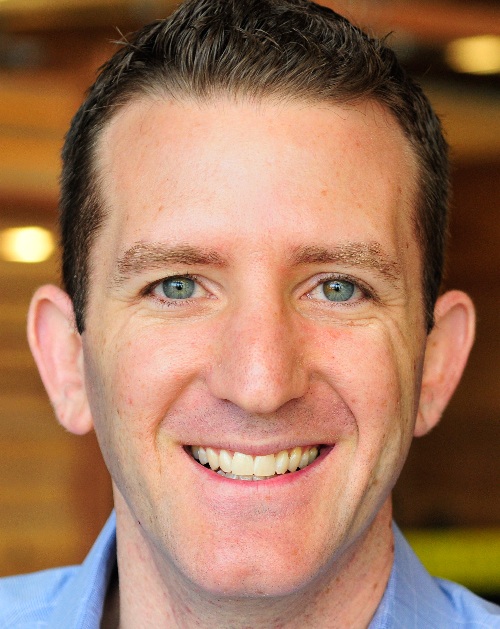 The news broke last night that Lance Armstrong will no longer contest the latest allegations of cheating throughout his cycling career, prompting the United States Anti-Doping Agency to strip him of his seven Tour de France titles. If any organization can ever be prepared for a global maelstrom of damning headlines about its founder and most public face, it's Livestrong, the cancer-fighting foundation Armstrong established in 1997. As CEO Doug Ulman told the assembled staff at Livestrong headquarters in Austin this morning, "Ever since we've moved into our office three years ago, we've been dealing with this."
Two years ago, in the midst of an exhaustive federal criminal investigation into Armstrong's alleged doping and a cover-up, I explored the question, "Can Livestrong Survive Lance"? The foundation continues to capitalize on Armstrong's celebrity while eluding his notoriety. When an Associated Press story ran at the time speculating about the foundation's demise, Ulman gathered his staff that day in Austin and urged them not to get distracted from serving 28 million cancer survivors. That night, he followed up with an email: "People are assuming we will fail to fulfill our mission…They don't know the power of 28 million people."
This morning, Ulman says, he told the team, "The mission of the organization and what Lance created will win out. That's what I firmly believe."
In February, the feds dropped their case against Armstrong. But the USADA promptly launched its own inquiry. If anyone was hoping for a nice tidy ending to the whole did-he-or-didn't-he matter, today's news isn't it. Armstrong isn't admitting anything. He's his usual defiant self. He calls the USADA's case "an unconstitutional witch hunt" and says, "I am finished with this nonsense." His statement, which goes on at length about the USADA's conduct, follows a judge's decision last week to dismiss Armstrong's suit against the agency. The judge, however, was critical of the USADA's methods.
So far the public reaction is similar to that during the federal investigation. "I think most people have made up their minds," says Ulman. Armstrong remains a polarizing figure, who divides people primarily into three camps:
The defenders cite years of clean drug tests and question the point of investigating a retired cyclist.
Yes! This doping charge is bull. RT @fastcompany: Do you think Livestrong can survive Lance Armstrong? @chucksalter wants to hear from you.— Alisha Dixon (@dixonsd) August 24, 2012

@chucksalter They have hunted Lance since 99 win despite 100s of tests, why must witnesses b bribed w/ immunity? Why destroy a hero?— RK Stewart (@rksfaia) August 24, 2012
The critics say Armstrong is a masterful liar and media manipulator who uses his foundation to burnish his image and distract from his crimes.
I came to the realization Lance Armstrong was a complete fraud and cheat 5 yrs ago. Evidence was too strong against him.— Laura722 (@Laura722) August 24, 2012
And the cancer sufferers, survivors and advocates couldn't care less about his cycling career and what he did or didn't do.
@chucksalter Doing good (making an impact) for humanity is greater than anything that may happen in a sport#livestrong #survivor— Santiago Dietrich (@SantiagoD3) August 24, 2012
As I saw in 2010 when I visited a cancer ward in Philadelphia with Armstrong, what matters to the cancer community is his recovery. He's a living, breathing miracle–a survivor–a powerful symbol of hope. As John Seffin, the CEO of the American Red Cross Society, a Livestrong partner, told me then, Armstrong is "the most famous cancer survivor in the world."
For years Livestrong's biggest asset has also been its biggest risk. Would Armstrong's tribulations sully the foundation and undermine its good work? Livestrong has endured by identifying itself with a larger mission than his specific cancer. It adopted the name Livestrong in 2004 to replace the Lance Armstrong Foundation. It developed a survivor care hotline as a first-stop resource for anyone affected by cancer; a walk-in clinic in Austin; a service connecting patients with the latest drug trials. It created an exercise program for survivors at the YMCA and a school curriculum to educate kids about the disease.
Ulman and his staff identify holes in the cancer care community. For the most part, it leaves traditional fundraising for research to other groups, preferring to try new things such as a campaign to reduce the stigma of cancer in Mexico and a behind-the-scenes push at the U.N. to make cancer, the world's deadliest disease, more of a global health priority.
What began as a foundation to promote testicular cancer awareness has become the most entrepreneurial cancer outfit around. It serves more than 400,000 people a year through its various programs. Of the more than 50 people I interviewed for my original story, none believed that the worst case scenario then, a conviction and possible jail time for Armstrong, would destroy Livestrong. The organization has become too personal and too grassroots. It's about their cancer, their fight, their story.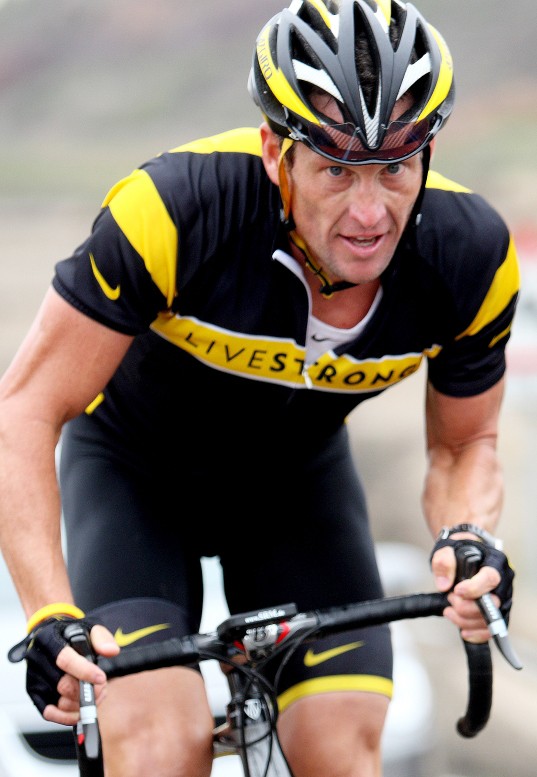 There's a lesson here for any organization associated with a charismatic or controversial leader. In a sense, it has to outgrow him or her to become a sustainable organization. Apple's trying to do this without the late Steve Jobs. On the flipside, Susan G. Komen is trying to recover from the wake of the Planned Parenthood fiasco.
Livestrong will continue doing this in its latest test. Through July, the number of individual donations was up 15%. For now, Ulman will be watching that number daily, instead of weekly. "Our supporters have grown not numb to it, but they accepted it as a cloud sitting over us," he says of the accusations. "I think they're relieved to move on. It's time to focus on more important things."
When Ulman got to work today, he thought about something he'd read in the paper: "This will just devastate them." It's a clip from a story two years ago about how the federal investigation would affect the foundation. Ulman, a three-time cancer survivor, has it displayed on his desk. He loves proving the prediction wrong day after day, year after year. He isn't planning to take it down.
Read all our Livestrong coverage.
Listen to exclusive audio from our 2010 interview with Armstrong.
And here's the Storify of the question we posed to readers today: Can Livestrong survive Lance Armstrong's scandal?