Note: This article is also included in our year-end creative wisdom round-up.
Can painting a rock help you in your professional life? What about performing card tricks? Painting, sculpting, writing children's books? If you're a creative professional, the answer's likely yes. Those who choose to be creative for a living are driven by the need to bring their ideas to life. But the vagaries of work, including client demands and long hours, often get in the way of the real business of being creative.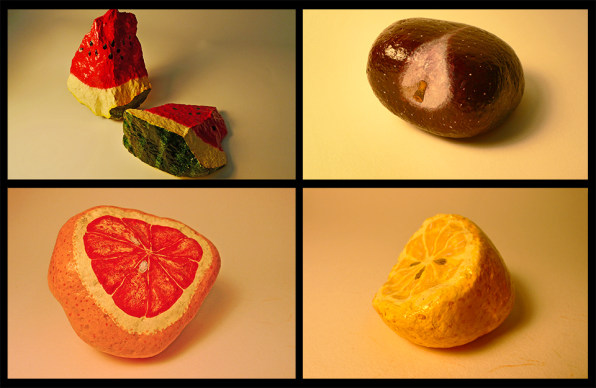 But as those who manage to pick up a paintbrush or whittle some wood in their free time understand, creative stimulation outside of work is not a fanciful luxury. It's a necessity that allows them to unwind, find their discipline, own creative decisions, gather stories and experiences, or satisfy the need to work with their hands.
Wanting to understand how artistic or unusual side projects help fuel professional inspiration, we turned to the ad world. Billed as a 'creative industry' but bound to clients' business needs, it's equal parts artful and agonizing. As expected, the industry is teeming with creative people–from founding partners and CEOs to creative assistants, strategists and account execs–with fulfilling creative side projects. You can see the wildly varied creative output in the slideshow above.
Jeff Goodby, namesake CD of Goodby, Silverstein & Partners, paints rocks to look like fruit. Why? Because it's fun, creative and novel. Paul Malmstrom, creative director of Mother, fronts an award-winning pop band. Pete Favat, managing partner and CCO of Arnold makes furniture from found objects. David Frymann, planning director at TBWA\London runs a shoe business that designs the fiercest women's shoes you've ever seen. As Frymann says, "A recent mantra at TBWA was 'make stuff', so I did and I love it."
Aside from personal satisfaction, many of the people we spoke with find that their extracurricular activities loop back directly to their work life.
Adam Rubin, creative director at Firstborn and children's book author says that writing picture books has improved his communications skills overall. "It's an excellent exercise in simplicity and rhythm. It has helped me improve the brevity, clarity, and pacing of my writing. Picture books are also great examples of word-image relationships. I use the successful collaboration I've developed with my illustrator Daniel Salmieri to improve my communication with art directors and designers at work."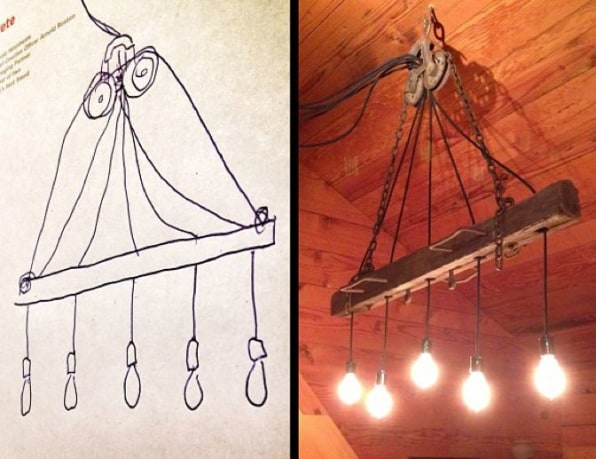 The sense of ownership is also a common theme among creative professionals with ambitious side projects. Mark Aver, design director at Mother has channeled his energy into a book publishing company. "As a creative that works with gigantic brands on a daily basis, I missed the satisfaction and sense of ownership that comes with making my own singular design objects," he says.
For others, the connection to work is more closely tied. Matt Fisher, a senior developer at Jam3 and hobbyist inventor, considers each project he undertakes–which range from a drone plane to an automated greenhouse to a data furnace to a voice-activated home automation project–is simply a matter of expanding his technical skill set. "Having the ability to skip a large portion of the R&D process and come to conclusions based on prior experience puts me at a greater advantage when developing cutting-edge industry-related projects," he says.
At the end of the day, however, it's all about sanity, isn't it? No matter what field of work you're in, the grind and pressures of office life run the risk of overwhelming and suffocating a creative spirit. "If we don't have other passions to get our minds off work, we'll go stir crazy," says Mike Jacobson, who by day is a strategist at 72andSunny and moonlights as a professional magician. "As cliché as it sounds, it's awesome to have another outlet for creativity, and one where super weird, diverse experiences are built in." Hear, hear.