At independent advertising agency Wieden+Kennedy, the likenesses of every individual employee climb the walls and line the halls of the offices. In the recesses of Portland, Oregon, these employees band together as a group to solve problems and flourish, much like slime mold does. At first glance, the two may seem unrelated; however, slime mold are individual organisms that can cluster to move together as a single body to reach the food or light source they need to thrive. As the body grows, it throws off more spores and multiplies. Co-founder and chairman Dan Wieden believes it's the ideal metaphor for the way W+K operates.
"How do you create a culture where people are encouraged to be fully and absolutely themselves to explore all the attics and corners in their minds and hearts," Wieden says. "And at the same time work alongside a lot of other very strong personalities to solve problems."
Creating that culture and community has been Wieden's focus since his epiphany about his role a few years after opening the agency. "This thing isn't about you and it isn't about David [Kennedy, Wieden's co-partner]," Wieden recalls. "Your job is to create a place where people can live up to their potential."
At the heart of creating that safe, nurturing environment for his employees to prosper is the idea of service. "In many ways we're in service to our clients," Wieden says. "But we're also in service to the community in which we operate and sometimes communities we've never been to."
An initial staff volunteer program with SMART (Start Making a Reader Today), where volunteers read to children in low performing elementary schools, helped redefine the agency's commitment to community. Working on the American Indian College Fund, an ongoing pro bono project practically since W+K's inception, has become a coveted rite of passage for employees in the Portland headquarters, as it's one of the few remaining opportunities to work directly with Wieden himself.
Incorporating different perspectives and experiences helps make the agency more relevant. For Wieden, trying to include more diversity in a predominantly white middle-class industry like advertising seemed like "the big dragon that needed to be pierced." At the 4A's Leadership Conference a few years ago, Wieden bluntly addressed the lack of diversity issue and asked for a show of hands from people of color in the room. Out of an audience of approximately 600, only four hands shot up.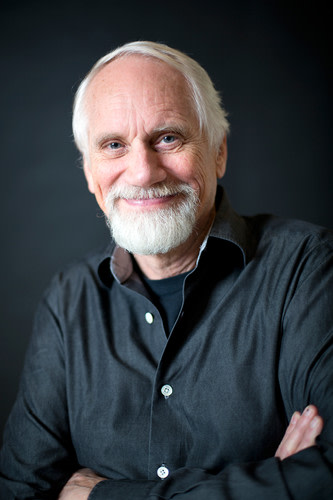 "Diversity is like dining. If you eat the same oatmeal every day for breakfast, lunch, and dinner, you probably understand oatmeal," Wieden says. "But you don't understand the variety of life and the diversity of opinions and cultures that change the way you look at the world." So W+K has moved to fix it. Since 2000, under-represented groups have increased by 9% at W+K, and 33% of W+K Portland new hires were non-white in 2012.
To introduce minorities to the possibilities of a creative future, Wieden founded Caldera, an innovative art and environmental program for underserved Oregon youth. Wieden engineered this artistic community in Northern Oregon for at-risk children to have a place to learn the power of their own creativity from artists of all disciplines along with naturalists. During the school year, participants continue to meet once a week.
Caldera wasn't about creating diversity in the field of advertising as much as teaching art as an important vehicle to express creativity–whether it's in advertising or medicine or education or any other field. "If these kids feel safe and loved and they're encouraged to find a place in the world," says Wieden, or Papa Bear as the children refer to him. "They find their voice whatever art form it's in and then they've got a place in the world."
The community fuels the creativity and in turn, the creativity has helped invigorate the community: 100% of participants have gone onto high school and 97% of them have graduated. For 17 years, this artistic intervention that Wieden imagined has been his personal passion project, as well as the agency's.
"My family has grown by thousands. These kids are family to us," Wieden says. "We have an office for Caldera here in the agency building so the kids are running around the agency all the time helping on projects and we're helping some of them on their dreams."
Being open to new experiences, cultures and voices has helped build a community at Wieden+Kennedy where both individuals and the collective group can grow. For Wieden, that openness is the key to Caldera, Wieden+Kennedy and generosity in general.
"Generosity, for me, is opening up your head and your heart to the world at large," Wieden says. "It demands a bit of self-confidence that it's okay to do that, that you're not going to be harmed or if you are harmed, you'll probably survive. When you let go of protecting yourself and open yourself up is when you're held in some sense of grace. Sometimes success and financial reward just aren't enough."