Homelessness presented Alex Bogusky, the Crispin Porter + Bogusky co-founder, with an unexpected challenge. The question was not whether or not he would help someone less fortunate but how he could play a more intentional role in the conversation going on in our streets and in society.
The answer was to purchase signs from the homeless in his community, spurred on by his appreciation of such a pure form of advertising. Prepared with cash, extra cardboard and markers, Bogusky hit the streets to begin buying signs and breaking down the barriers of communication between the homeless and himself. The more signs he accumulated, the more addictive the gesture became.
As the initiative gained momentum, Bogusky began working with the production company Kids at Play on this award-winning short, explaining that simply giving a dollar to someone and sharing this experience can further the notion of generosity. "Even if the person is going to use the money to do something that you don't approve of, you still have put generosity into the world when you give them something," Bogusky says. "It seems to me that is a much more important thing than what happens with that money. Culturally we need that more. We need to think of generosity as a two-way street, as a connection, as a realization of our shared humanity."
Today, Bogusky, once named by AdWeek as advertising industry's Creative Director of the Decade, is also changing the conversation between consumers and brands through his innovative nonprofit consultancy, the FearLess Revolution. He advocates for more truthful, collaborative, and social relationships and a more intentional consumer.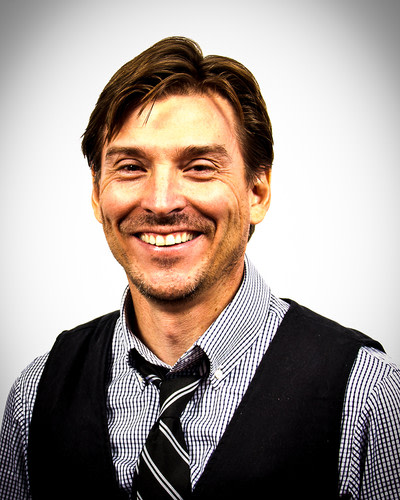 FearLess encourages consumers to put pressure on corporations to make the triple bottom line, simply the bottom line. Consumers have the power to put the causes they believe in first and to use their actions, talents and voices to show brands they must act the same.
"FearLess is saying, 'Hey consumers if you're going to be powerful, think of yourself as a citizen and consumer," Bogusky says. "Vote with your dollars and vote with your vote. If you try to do either one exclusively you are not going to be effective."
Shortly after leaving CP+B, Bogusky's FearLess Revolution shifted into full gear as he began collaborating with Al Gore on generating awareness about a climate initiative. This project evolved into Bogusky's two-year dedication to transforming Gore's work into the Climate Reality Project. The revamp included a transition from a lobbying firm into a marketing organization, as well as the launch of a global event, the 24 hours of Climate Reality. With 17 million online viewers, this event invited the world to rethink the ways we can improve our planet, making it the most highly viewed and also one of the most talked about streaming web programs to date.
The other half of Bogusky's branding work is COMMON, which helps social entrepreneurs re-envision capitalism through rapid innovation. "What COMMON is trying to do is just promote those people and those ideals so that every young kid coming out of college is either thinking, I want to be a social entrepreneur or I want to hitch my wagon to a social entrepreneur or socially entrepreneurial ideas," Bogusky says. "There will be thousands, there should be thousands of these sort of companies rather than just two."
COMMON takes many forms. The Maniacal Business Attack (MBA) is a 4-day intensive, collaborative workshop delving into the newest media and ideas to bring about social change. MBA teams consist of designers, creatives and strategists who attack and rebrand specific social enterprises.
For those with a more competitive edge, there is COMMON Pitch. From Milwaukee to Chile to South Africa and back, socially minded changemakers gather to pitch their ideas to an audience with agendas other than funding. "We want people who've never heard of social entrepreneurship to be there," Bogusky says. "And we want people that need work to get inspired."
This high-energy event is as much about having a good time as it is about changing the world. Amid musical performances and celebrity guests, budding businesspeople pitch their ideas, with the goal of inspiring people to get on the social entrepreneurial bandwagon.
"One moment that blew my mind was in Brooklyn," Bogusky remembers. "When the social entrepreneurs were coming off the stage, everyone was celebrating and the awards were given out. This bouncer, who you know never really thought of social entrepreneurs, just happened to be watching from the back was going up and hugging the entrepreneurs. That is some serious change. That is what COMMON most likes to do."
In between consulting nonprofits and fueling entrepreneurs, Bogusky is using his skills to support a resurgence in American manufacturing, as investor and advisor to the Made Movement. Dedicated solely to branding the companies that produce goods in the United States, Made's work has impacted 17 states and supported 9,400 jobs and counting. "I think Made in America is important," Bogusky says. "I think my generation got it wrong when we had the opportunity to keep manufacturing here. I think this time around it's going to be more successful."
Don't expect the conversations Bogusky is engaged in to stop here. "I always feel that I should be doing more," Bogusky admits. "I think [giving] becomes a little bit addictive–you just want to do more and more of it."