Lane Wood inspires connections and action. Drawn to helping others through his work with charity: water (an NGO fighting to end the global water crisis) and Warby Parker (the successful buy-a-pair, give-a-pair eyewear enterprise), Wood has made a career out of building connections between opportunity, funding, and people driven to change the world. In January 2013, this 31-year-old change maker founded Woodwork, a brand consultancy helping to drive companies and humanity forward through meaningful and impactful stories.
Growing up in rural Oklahoma, almost 100 miles from the nearest city, Wood held a much smaller view of the world than he does today. Wood attended a fundamentalist Baptist college with the goal of becoming a minister. During a mission trip to Senegal his freshman year, Wood realized that the opportunities available to him were so much broader than he had previously envisioned. He switched gears, pursuing a degree in the music business. After graduation, Wood moved to New York City, where he worked at Good Morning America as a music production assistant and at Apple selling computers before he ended up one of the first employees at charity: water.
"The idea of being generous has been one of the key motivators in understanding what the next move for me will be," Wood says. "I can always strive to be the most generous person in the room with my words, with my time. It's less about what I'm doing or what I'm building right now as it is about who I'm becoming."
At charity: water, Wood spearheaded Water for Schools, an education initiative empowering students–from kindergarten through college–to make a world-transforming impact by fundraising for clean water around the globe and then created "The Well," a private membership giving program composed of CEOs, entrepreneurs, celebrities, authors, financiers, athletes and more, that exclusively funded the team and operations.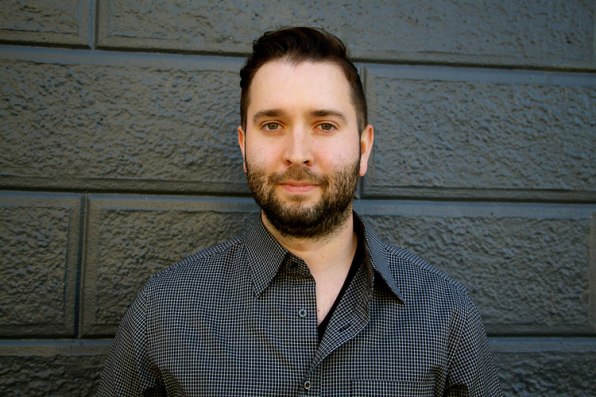 "As charity: water grew, I wanted to understand the conversation from the other side," Wood explains. "I wanted to have the money to identify and invest in those meaningful opportunities." Wood met Neil Blumenthal, co-founder and co-CEO of Warby Parker, and landed the position of Warby Parker's director of social innovation, expanding the firm's reach and social mission through partnerships with nonprofits like VisionSpring.
Warby Parker's nonprofit partners train low-income entrepreneurs in developing countries to provide free eye exams and sell affordable glasses in communities who otherwise would not have access to glasses. Wood also led efforts to match the company's talent with partnering charities to help them build better online infrastructure presences or raise funds through the expert use of powerful video footage and photographs captured in the field.
"I was understanding this new way of doing business," Wood says. "How do you develop a brand around doing good business? Is it viable any more to take a megaphone and shout into the marketing and social media world, 'Look how good we are'? We didn't think so and we wanted the story to be about the glasses, not our good works."
Warby Parker built its brand around unique products, exceptional customer service and a distinctive value proposition. While having a positive impact was an integral part of the company's identity, it was not the primary driver of the brand. "It was a good moment for social enterprise to see that you could be unapologetically focused on products and build a really great company and build your customer base," he says. "And all the while have the charitable component as part of the DNA, the by-the-way moment that there's much more here than meets the eye."
At the end of 2012, left Warby Parker in order to guide more social enterprises towards excellence and success. Capitalizing on the relationships he formed through his experiences at charity: water and Warby Parker, Wood established Woodwork, a legacy lab dedicated to helping founders build social enterprises that are true to the core values of the individuals and that weave such a personal mission through the DNA of the company's brand and messaging. A self-proclaimed "pioneer in societal innovation," Wood uses his pastoral background to ask better questions and to unearth what really matters to his clients.
"How do you really want to push society forward?" Wood asks. "You want to build something that's going to last." He's working to temper that fist-to-the-sky "I'm going to change the world" mentality with sound business practices so the socially conscious brands have the opportunity to grow and endure. His current clients include the Kickstarter-funded Soma, a water filter system that features a minimalist glass carafe, biodegradable filters and a charitable component via charity: water, as well as Prizeo, a fundraising platform for once-in-a life-time experiences with celebrities benefiting their favorite charities.
"Generosity to me takes a few different shapes," Wood says. "You can be generous with money and not all of us are in a position to be able to do that in a way that feels significant. We all have the same 24 hours in the day. You can be generous with your time, to offer to listen or problem solve. And you can be generous with your talent. You have a specific set of skills that are really useful to someone."
Generosity of all three types has helped steer Wood closer to his goal of becoming a better person and ultimately fueled his connection to like-minded people and companies. "I manage my contacts like a maniac. I pay attention to what's going on in my network and stay connected without asking for anything," he says. "It's not what I am doing but what am I becoming. What am I investing my time in, what am I spending my time thinking about, what consumes me?"
"The receiving end of that talent needs good people, great teammates, people that are obsessed with the people they are becoming rather than just the tasks that they are doing. The companies you want to work for want just good people. Talented, the best, yes, but not at the sacrifice of culture. They want good, too."