In 2009, Natalia Estemirova was kidnapped and swiftly murdered while investigating human rights violations in Chechnya. In her honor, the Swedish organization Civil Rights Defenders announced a new piece of technology designed to prevent similar crimes in the future. It's a GPS-equipped armband that immediately sends social media alerts to the wearer's friends and colleagues, the moment they go missing.
According to a statement, "the Natalia Project bracelet has the capability to inform of an attack to potentially millions of people within seconds, by using Facebook and Twitter. The bracelet uses a mobile signal as notification of an attack and issues a real-time GPS location of the victim directly to Civil Rights Defenders' headquarters. Nearby contacts will also be alerted so that they can act instantly, and the alarm is also forwarded to social media followers."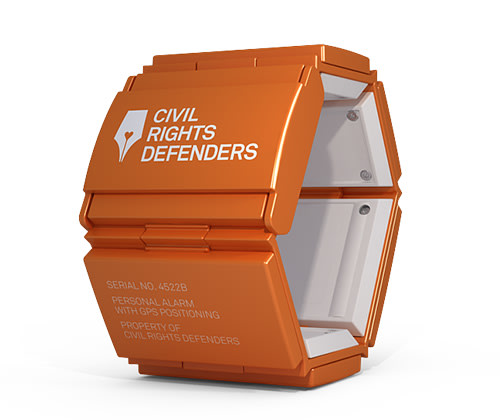 The group says that Estemirova's life could've been saved had the authorities been made aware of her disappearance immediately with a personal alarm device. So far, the group has distributed five armbands and plans to equip 55 civil rights field workers with them over the next year and a half, if the project can find enough funding to produce them en masse.
Find out more about the Natalia Project here.