It's hard to be too excited about what happened to the environment in 2012. Climate change is growing worse. With it comes more deadly and costly natural disasters. At global summit after global summit, politicians are unable to agree on any sort of framework that might help put the brakes on the major alterations humanity is making to the planet.
There are glimmers of hope, however. New discoveries in renewable energy and recycling are making us less dependent on fuels and materials that require us to destroy the planet to continue developing. And awareness is slowly increasing: Today, the majority of Americans believe climate change is real. Though whether that means we now have the political will to do something about it is becoming a moot question: It may now be more about designing for resilience in the face of disaster than attempting to prevent the disaster from happening.
Since we can't seem to rely on our government, it's time to instead put our hope in the engineers, designers, and scientists who are working diligently to find elegant solutions to keep us alive on this planet while still letting us take comfort in the amenities of modern life (and letting more and more people from the developing world have access to them, too). Hopefully, by the end of 2013, action will have been taken, breakthroughs will have been made, and there will be more than just a glimmer of hope:
1: Four Concepts For The Future That Could Create A More Sustainable World
In the next 15 years, the course of human society will be drastically altered by new technologies that we can't even dream of. But, with enough planning now, we can push the development of those technologies toward those that make life better. These four ideas will help us get there.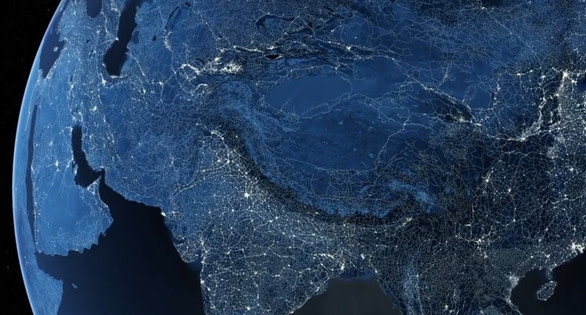 2: Watch A Stunning Video Of Humanity's Effect On Earth
This tour of our glowing transportation and communication networks shows the majesty–and horror–of how mankind has altered the planet.
SunRun's new ad campaign focuses on the financial realities of solar power: In many places it's really cheap and the company will install your panels for free. It's a new attitude for clean power marketing.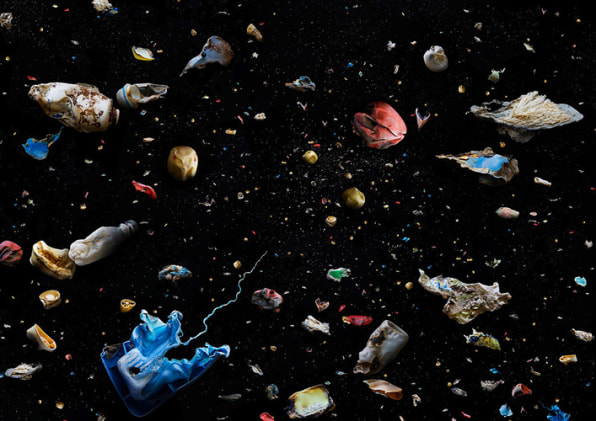 5: Beautiful Photos Of The Ocean's Deadly Plastic
Soup is a photo series that documents the millions of tiny pieces of plastic floating in our oceans. Pollution has never looked so pretty.
The recent winner of a prestigious environmental prize, Mike Biddle, and MBA Polymers are changing what we think of as recyclables.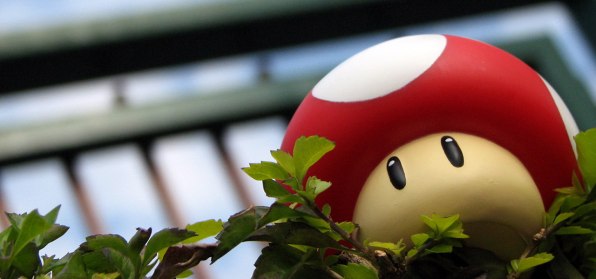 8: Fungi Discovered In The Amazon Will Eat Your Plastic
Polyurethane seemed like it couldn't interact with the earth's normal processes of breaking down and recycling material. That's just because it hadn't met the right mushroom yet.
9: 5 Simple Ways To Drastically Reduce Our Plastic Consumption
We're not going to stop making plastic anytime soon. But to prevent that plastic from spreading everywhere, we need to do a better job managing it. A recent conference brought together experts to think of some easy ways to do just that.
London, New York, Vancouver, Copenhagen, Amsterdam, and Stockholm: Which city gets the title?
11: Amazing Photos Of Animals In The Wild, Snapped By Hidden Automatic Cameras
The Smithsonian's Wild project uses advanced automated cameras to capture images of animals in their natural habitats as they go about their day. It's a much better kind of specimen than a dead, stuffed animal.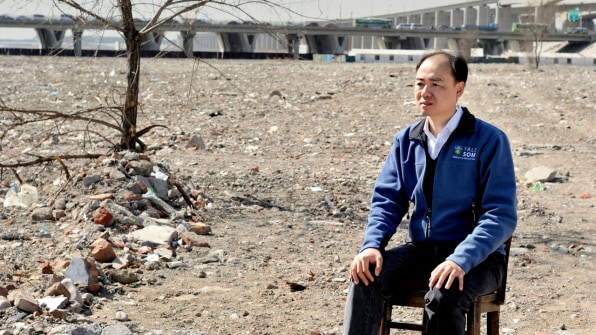 12: Ma Jun Keeps Your iPhone From Killing People
The crusader for environmental and worker rights in China has worked for years to make sure that Apple's production process isn't poisoning workers or the environment. But Apple is just one of many companies who have been forced to do better because of Ma's work.
13: These Awesome Chairs Are Made Entirely From Ocean-Polluting Plastic
Each Sea Chair is unique, with different looks depending on what kind of plastic was harvested each day.
14: What New York City Would Look Like Buried In Its Own Carbon Emissions
Imagine if carbon wasn't a formless gas, but rather a solid ball. We'd be forced to deal with our emissions problem much faster, because look at what would happen to New York as the carbon piled up.
Architecture, cities, clean tech, collaborative consumption, design, education, energy, environment, food, health, infographics, photography, responsible business, and transportation.