2012 may be known as the year that self-tracking went from niche to mainstream. No longer are self-tracking devices the domain of quantified self-ers who proudly track every single thing that they do; they're quickly becoming popular among all kinds of people who want to make sure they're active enough.
The field of digital health has also grown this year, as evidenced by the popularity of mobile and web health accelerator Rock Health, which now churns out startups in both San Francisco and Boston. On the not-so-distant horizon is the Star Trek-worthy medical tricorder: a device that can scan all your vital signs in seconds. That will, believe it or not, be available at the end of 2013.
In the developing world, we've seen growing interest in the ways that better sanitation can improve health outcomes. This is largely because of the influence of the Bill and Melinda Gates Foundation, which has sunk almost $150 million into sanitation projects, including a series of toilets.
1: This Is What A Toilet Looks Like When Bill Gates Is Involved
Searching for a solution to the world's sanitation problems, the Gates Foundation recently convened a fair of all the different toilet innovations it has funded. And then it tested them with 50 gallons of fake poop.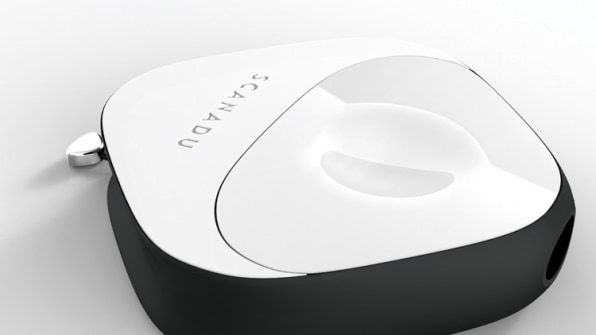 2: Scanadu's Medical Tricorder Will Measure Your Vital Signs In Seconds
No more searching the medicine cabinet for the thermometer or being worried that your blood pressure is too high. Just hold this device up to your temple for a moment and you can start to track your health.
3: The Shine: A Self-Tracking Device That You'd Wear Even If It Didn't Do Anything
As the self-tracking movement becomes more and more mainstream, people are going to want to be able to find out data about their lives without wearing a clunky rubber bracelet.
4: Creating A Living Lab For Health And Wellness
Lake Nona, Florida, might appear like a normal community, but it's not. It's actually a giant experiment in how we can keep people healthy.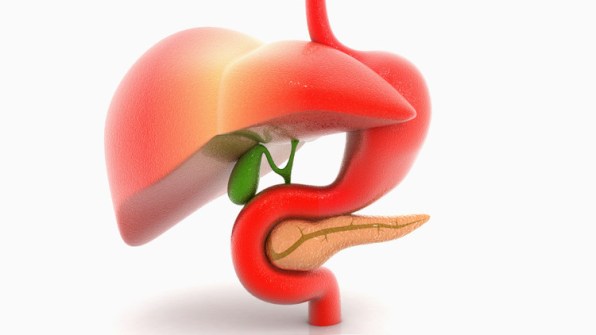 5: A Cheap, Accurate Cancer Sensor, Created By A 15-Year-Old
This new test is better than old tests for pancreatic cancer by astronomical margins. And it was invented by someone who's still worried about passing his driving test.
6: No More Needles: A Crazy New Patch Will Constantly Monitor Your Blood
Imagine if you could always know if your glucose was low or if you were dehydrated. A new painless patch will soon send your vital signs wirelessly to your phone, giving you constant analytics on your health.
Because the government's efforts at doing so are fumbling at best, it may be up to an intrepid group of innovative thinkers to design ways to make our medical experiences better and more efficient.
8: The Gates-Funded Toilet Of The Future
After an extensive search, the Gates Foundation has given millions to this futuristic power-generating toilet from Caltech–with the hope that it can be the solution to sanitation problems around the world.
9: This Is Where The HIV Epidemic Is Running Rampant In The U.S.
The HIV epidemic may no longer make headlines like it used to, but it's still devastating, and much worse in some places than others.
10: This Light, Affordable Exoskeleton Could Help The Paralyzed Walk Again
A new design for a device that increases mobility for paraplegics could open up whole new worlds of activity to the disabled.
11: This App Uses Cell Phone Data To Track How You're Feeling
It turns out that the way you use your phone is a huge window into how you're feeling–emotionally and physically. Ginger.io is using that data to help people track their moods, and help doctors track the health of their patients.
Lack of sanitation is a serious and deadly problem for much of the world. Who Gives A Crap is a toilet paper that uses what you take for granted–a working bathroom–and helps convert that to sanitation aid around the world.
13: Piggybacking On Coke's Supply Chain To Deliver Aid
You can get a Coke just about everywhere in the world, even places where you can't get medicine. So ColaLife thought: "Let's just send the medicine with the Coke."
More 2012 roundups:
Architecture, cities, clean tech, collaborative consumption, design, education, energy, environment, food, health, infographics, photography, responsible business, and transportation.