This has been a bittersweet year in the world of transportation: cycling is an increasingly popular topic of discussion thanks to a dramatic rise in bike commuting over the past decade, and rising gas prices have made people rethink the value of public transportation–in the first quarter of 2012, mass transit use rose 5% in the U.S.
And yet, new technology that makes it easier to extract previously hard-to-reach oil reserves mean that fossil fuels won't be tossed aside for electric cars and high-speed rail anytime soon. Will the Teslas of the world usher in an electric vehicle revolution? It's possible. But unless EV battery technology gets better, not probable.
In the meantime, take comfort in the fact that more city-going Americans are getting used to alternative forms of transportation, including car-sharing services–and that safer, self-driving vehicles are on the horizon.
It's here. The new Tesla–much more affordable than the electric vehicle startup's first offering–made its debut. Here's a report from the test drive.
2. Dutch Kids Pedal Their Own Bus To School
In the Netherlands, bikes abound. And now, they even take kids to school. Behold, the bicycle school bus.
3. Lithium Air: The Quest To Build The Electric Vehicle Battery That Will Make Gas Guzzlers Irrelevant
The same kind of battery that's powering your laptop is what powers electric cars. That doesn't make much sense, so scientists are hard at work on next-gen batteries that will make fears of running out of charge a thing of the past.
Why bother dealing with gas, or even electricity? This bike zooms along at over 80 miles an hour using nothing but a scuba tank.
5. Bikes Aren't Just Good For You, They're Good For The Economy, Too
The information in this graphic makes it clear that spending money on bike infrastructure can have far-reaching positive economic impacts.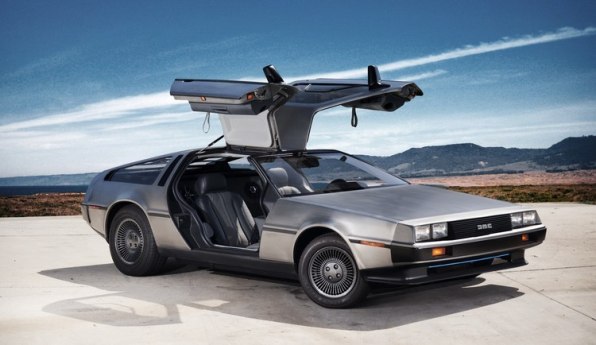 6. Watch The New Electric Delorean Take To The Streets (But Not The Past)
The Back To The Future car is coming back itself as an EV. Now you can see what it looks like in the wild.
7. Remaking L.A. With A Groundbreaking New Idea For Public Transportation
9. A Network Of Elevated Bike Lanes For London
Where we're biking, we don't need roads.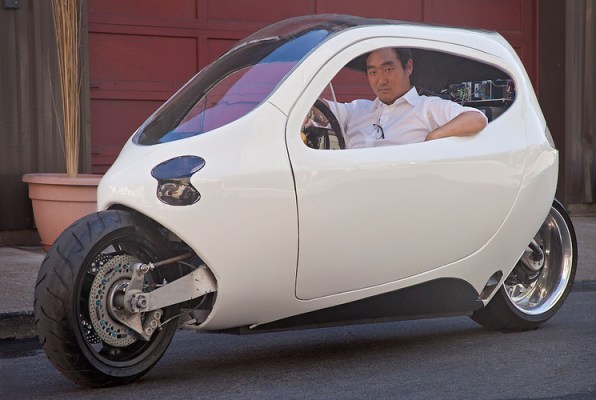 10. Can A Mutant Electric Half-Car, Half-Motorcycle Disrupt The Vehicle Market?
The Lit C-1 doesn't look like any car you've ever seen, but it still can go 120 miles per hour and gets 200 miles on each charge. Will people embrace the futuristic design enough to make the startup a success?
11. The Airport Of The Future Is About More Than Takeoff And Landing
To reconnect with irritated and discombobulated travelers, airports around the world are reinventing themselves as relaxing destinations–complete with pools, golf courses, and movie theaters–rather than just the awful place where they search your bags before you get on a plane.
12. Europe's Wonderful World Of Bike-Based Deliveries
Why send loud, traffic-clogging, air-polluting trucks rumbling through our city streets when we could instead employ a network of cargo bikes? That's the plan that an alliance of activists, logistics firms, and city officials are trying to put in place across Europe.
More 2012 roundups:
Architecture, cities, clean tech, collaborative consumption, design, education, energy, environment, food, health, infographics, photography, responsible business, and transportation.