George Lucas and Steven Spielberg recently shared their predictions for a new movie paradigm. In these box office titans' estimation, the cinematic landscape will soon be further littered with $200 million blockbusters, low-budget horror flicks, and not a lot in between. These limited theatrical options, however, should also set up niche content to succeed outside of the Cineplex, which is why online comedy emporium CollegeHumor is poised to do well in rolling out its first feature, Coffee Town.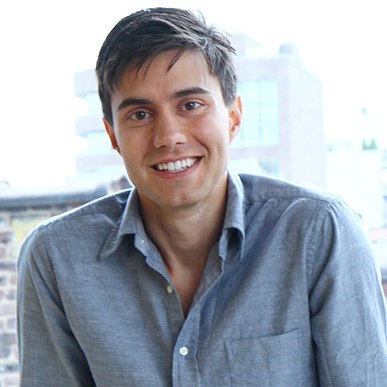 "We'd always had it in the back of our heads that we wanted to do something longer form," says Ricky Van Veen, cofounder of the IAC-owned comedy site.
CollegeHumor had taken steps toward lengthier content in the past. In 2009, The CollegeHumor Show aired briefly on MTV. Two years later, the company released a 30-minute special called Fired from its premier in-house sketch duo Jake and Amir. The special sold on YouTube and iTunes, a test run for their online distribution platform. Meanwhile, agents at United Talent were steadily looking out for scripts in keeping with the tone of CollegeHumor that also seemed affordable to make. Even before this point, though, the company had a deal with Paramount to develop the first CollegeHumor movie back in 2005.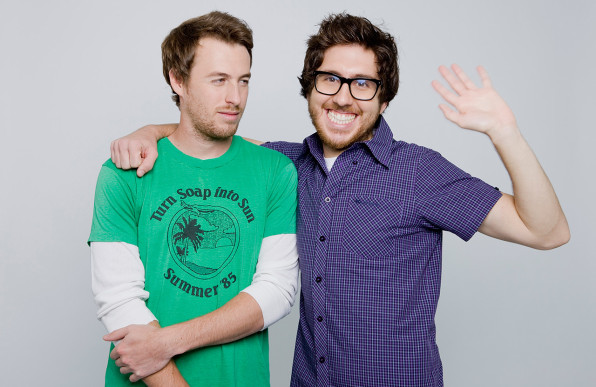 "It was kind of like what National Lampoon did in the '70s and '80s with Animal House and Vacation," Van Veen says. "We wanted to see if we could sort of start a franchise from the brand."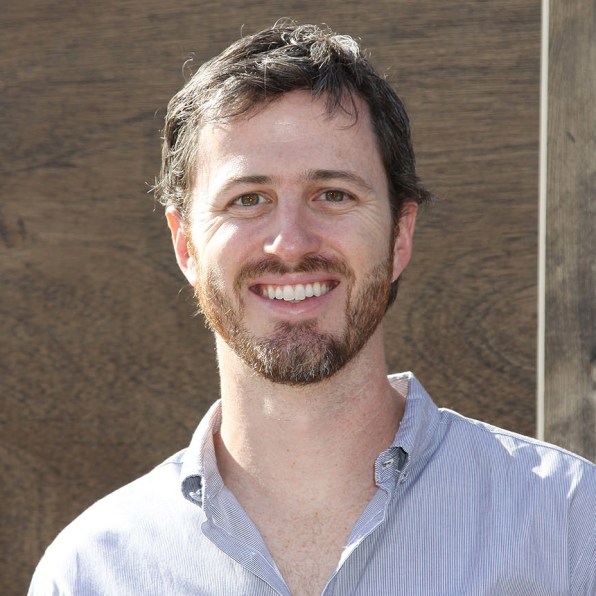 Of course, having a deal in place is not the same as having a movie in production. Van Veen and the CollegeHumor crew found themselves stuck in development hell, and eventually the deal with the studio sputtered out. At the same time, Brad Copeland, who wrote and directed Coffee Town, which arrives on VOD on July 9, was also finding frustration with the studio system experience.
"I've written movies for studios and you have to watch someone else direct them and in a few cases, it's happened where it just wasn't the tone I thought it would be and you just have to watch it go through someone else's processed filter, and the product that comes out at the end–even if it's something successful like Wild Hogs–isn't the movie you envisioned it to be," Copeland says. "It's really quite painful."
Copeland has written for films recently, but he cut his teeth writing for television–where the writer's input is seen as much more valuable. He'd been hoping to resume the kind of control over the process he'd enjoyed as a TV writer, but in the film world. Eventually, these aspirations manifested themselves in the form of Coffee Town. Struck by inspiration in a Starbucks one day in 2011, Copeland sat down and began outlining a story about a guy whose local coffee spot is his office.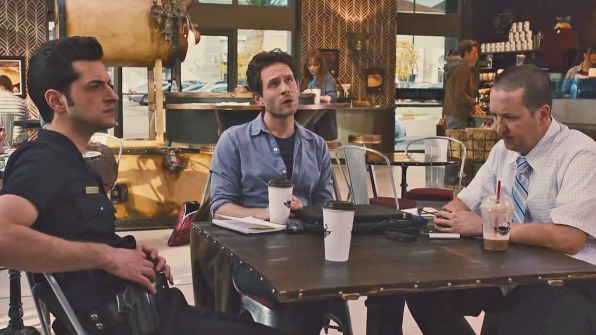 "I quickly saw it was going to become like 90 pages, and I thought I'd try it as a movie and maybe I could direct it," he says. "I thought I could make it for like a couple hundred thousand and finance it myself or with some friends."
Two weeks later, he turned a draft in to his agency, hoping to get their general thoughts on it. Instead of a mere read-through, however, his agents flagged the script as a possibility for their clients at CollegeHumor, and they sent it over. Van Veen read it and got on board right away. The agency got back to Copeland with the offer he'd been waiting for–a chance to direct his own script with a modest $2 million budget.
"I thought they were just going to call and tell me I spelled everything wrong," the writer says. "I immediately signed on, and they let me make the movie I wanted to make."
This process was also a welcome change from the studio system for Van Veen, who produced Coffee Town and worked to make it feel like a CollegeHumor film and connect it to the website. He and Copeland relished the lack of studio interference in casting the film, tapping It's Always Sunny in Philadelphia's Glenn Howerton, Eastbound and Down's Steve Little, Parks & Recreation's Ben Schwartz, and singer Josh Groban in the leads, then putting CollegeHumor cast members in cameo roles. Van Veen also welcomed the opportunity to put the site's distribution and marketing platforms in effect for a high-profile project.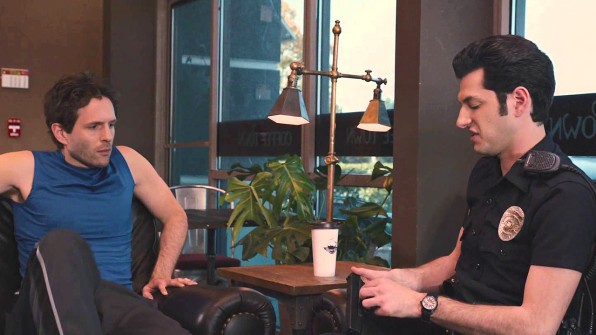 "We're taking our Internet expertise about very targeted advertising, cost per click, customer acquisition, and all that stuff, and applying it to the movie," he says. "Say we were to put the trailer out two weeks ago, and we were a startup film production company, we'd put the trailer on YouTube, and it would probably get like 50 views. But because we have one of the top channels on YouTube, we're able to put it out there and it's instantly seen by hundreds of thousands of people."
Although the filmmakers didn't decide on the format of video-on-demand until after completing a rough cut, the fit is so natural that the finished product seems destined for it. CollegeHumor is working with digital curator FilmBuff for distribution on on-demand platforms, including iTunes, Amazon, PlayStation, GooglePlay, Xbox, DTV, Comcast, TWC, Verizon, Cablevision, and others. As Spielberg and Lucas's prophecy gradually comes to fruition, VOD will likely become the standard mode for more and more projects. Although many others have already been released this way, Coffee Town will be CollegeHumor's personal canary in the coal mine for this threshold of success.
"Most movies that are in theaters, it's just a spray-and-pray, get-the-word-out-there-as-much-as-possible, put-it-on-billboards, put-it-on-buses, go-everywhere-with-it approach," Van Veen says. "It's hard to see the exact conversion from seeing the billboard to going to the theater. But when we're doing a primary VOD-driven release and try to drive as many people to iTunes and Amazon as possible, you can track that more efficiently." He adds, "If this works and we can prove the model, we'll be doing it a lot more."