Since its first pixels emerged June 23, 2003, Second Life, the virtual alternative universe from Linden Lab has spawned very real-life marriages, children, and livelihoods, showcased talent; extended careers, education topics, and political ideology and offered a different take on the psychology of human creativity.
After media attention peaked during 2006-7, when Second Life even graced the cover of BusinessWeek, it seemed that the platform disappeared. It didn't. Its active monthly users have remained a relatively stable 1 million, despite roughly 400,000 new registrations each month. However, user-to-user transactions have continued to increase to today's daily figure of 1.2 million.
With Second Life embarking on its second decade, Linden Lab CEO Rod Humble is looking at ways to turn those casual registrants into active users–or "Residents" in Second Life parlance–and increasing engagement of current ones. The goal is to strengthen Second Life's core infrastructure, while expanding Linden's offerings in other types of shared communities.
"I am surprised at Second Life's longevity, but in another sense, I'm not surprised, considering the number and self-sustaining nature of the services, products, and games driven by user creativity," he says. "The kinds of people who use it are varied. But they're people who like being creative, being at the frontier of their imagination. It's a world made of each other's dreams–that variety is key to what makes it work."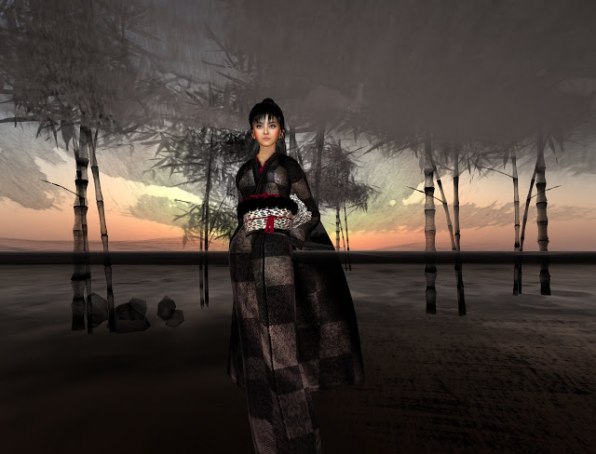 Residents extend well past the gamer stereotype, as exemplified by the above slideshow. Not only do some make their living full-time off the SL economy, which enables residents to pay real money for virtual services, but the platform has become a showcase for budding and established talent, lured senior citizens, politicians, and academics offering seminars on their expertise and experiences, provided a new environment for creative types to wield their art, music, filmmaking, and reporting skills. It's even drawn celebrities.
"Stephen Fry and Drew Carey have both talked about using Second Life. Duran Duran has its own island and plays there," says Humble. "At the other end of the spectrum, there's a guy who does a series called The Drax Files, that's getting momentum in the real world."
Since joining the San Francisco-headquartered company in 2011 from gaming giant Electronic Arts, Humble focused on improving the site's usability, sustainability, and performance, per user feedback. He also expanded creative tools that enable professional grade 3D models, pathfinding (moving players around obstacles), and gameplay systems that enable non-playing characters.
"We have over 1 million monthly users. But over 30 million people have tried Second Life. So what was it that didn't work for them?" says Humble. "A lot of the exit data mentioned it was slow, or they couldn't figure it out."
What has always worked–and what Linden seeks to tap into with its other products–is a virtual community that can have as much resonance as in real life. When the owner of a large boat-turned-hangout wanted to replace it with a new build, he set it on fire rather than delete it. The fire burned for a month, and community members were distraught to see their meeting spot go. In response, SL Resident Hooqiqi Luik put together this video to commemorate the event.
Hoping to tap that enthusiasm, Humble is developing a Linden Lab product line of cloud-sharing interactive community building apps unrelated to Second Life. They include Creatorverse, building and sharing interactive animated art; Patterns, which creates universes based on single shapes; Dio, which creates friend meet-up spaces; Versu, an interactive reading experience where readers become characters; and the upcoming Blocksworld, which creates interactive worlds with blocks.
One of Humble's future goals for Second Life is a little more esoteric–pushing the creative frontier even further past the shackles of reality.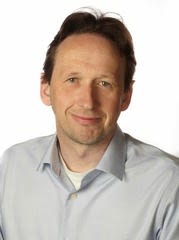 "There's still a real-life grounding to the Second Life world," he says. "When people first started, their avatars were idealized versions of themselves in their mid-20s. They progressed to playing something different–aspirational historical or fictional characters. It's about pushing little traits that you want to accent, saying something about who you are, and overcoming fears in real life."
For now, he's trying to lead by example. "I started out with an avatar of myself wearing a toga, then moved onto a glowing ball of energy. Now I'm a spaceship," he laughs. "I'm kind of surprised that I never walked into an entirely alien landscape, populated by beings that are just strange, amorphous shapes – which I might build. There's very little of that. So far, there's one foot that's earthbound and one foot in the fantastic. I don't know what that says about us."
"I'm interested in how genres merge–games, Second Life, virtual reality, and interactive entertainment," he adds, especially with the advent of devices like Google Glass and Oculus Rift, a next-generation 3D virtual reality headset that comes out this summer.
"What is it going to mean to our society when we're spending so much time connecting through these types of environments on computers," says Humble. "It's like one giant mindshare. It'll get to the point, when you go out the front door, that will become the alternative universe."