Pixar is nothing if not consistent. Its films consistently appeal to children and parents alike, and time and again they earn an impressive take at the box office. The company's latest sequel is no exception. Monsters University opened with a massive $82 million this weekend.
It was directed by Dan Scanlon, a longtime Pixar employee who worked his way up from the story department (Cars, Toy Story 3) to feature director. Likewise, the film's producer, Kori Rae, has been at Pixar since 1993, starting in the shorts division and working as animation manager (A Bug's Life, Toy Story 2) and associate producer (Monsters, Inc., The Incredibles) before stepping up to produce Monsters U. Here, they reveal what they learned about managing creative teams, decision making, and finding the soul of a story on their ascent through the Emeryville company's fabled ranks.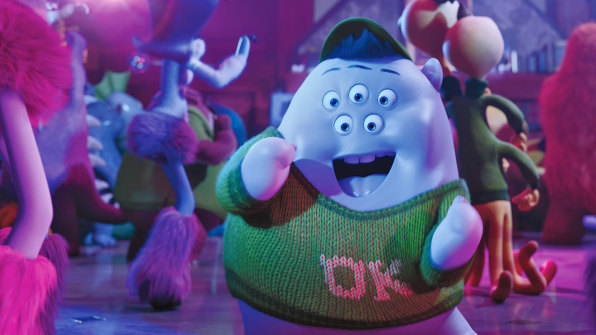 "I feel like one thing John [Lasseter] does well is he is a great cheerleader and a great supporter of people," says Scanlon. "He keeps people enthusiastic and he inspires them to do even better. I think that shows in the films that the company has made over the years. Sometimes those films go through some dark phases, where they're really not working, and it's important to have someone like John who always goes back to the beginning. When things aren't working, he says, 'When we came up with the idea for this, I heard this thing, and the heart that's in there. I know that that's still there.' He reminds you why you started, and I think that's such an important thing. Sitting and watching him do that–and he believes it–really reminded me that it's always so important to have that passion [to keep] moving forward."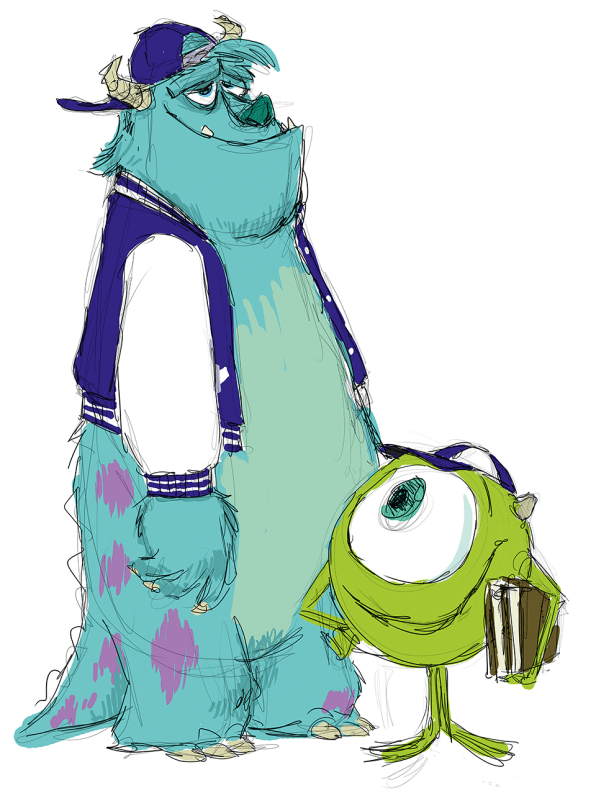 Scanlon says he tried to do the same on Monsters University. "We ran into similar obstacles as a film. We certainly had times where our movie was struggling and we didn't know what it was. So it was my job to talk to the crew and just make sure that while we were working, we were always going back to the original reason for making the film, and the heart of the film, and to just stay on a positive path and inspire people.
"Sometimes, because we're in the weeds of it, the film seems like it's troubled. Or sometimes you'll be working on a story and you'll hit a dead end, and the story, suddenly, just doesn't work anymore. It doesn't make sense anymore. You feel it die in the moment and think this whole idea might not be good." Often, Scanlon says, that's when they figure out the key to making the whole story work better. "I mean, it's easy to look back in hindsight, at some of these movies I think are great, and go, oh, well, of course, that's what the story is."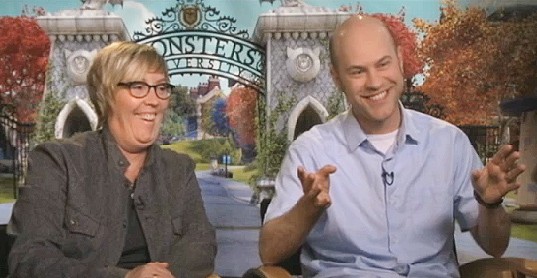 Much like Scanlon, Kori Rae worked her way up the company's creative ladder. Monsters University is the first full-length feature she's produced herself. "My goal, what I try to do as producer, is assist in the collaboration. On this film, we had 12 [or] 13 departments. They all have their own jobs, their own schedules, deadlines, little teams–some not so little. I try to make sure they're talking to each other, that they're collaborating, talking about the film and the flow of the production pipeline together. I'm problem solving with them. I do creative problem solving, with the managers, the crew, the leads of the departments." Because, invariably, every day something changes and they need to adjust accordingly. "What happens when this department is delayed? How do we deal with that so it doesn't trickle down the pipeline? It's so involved and so detail-oriented. It is about collaboration and talking. It's so easy to become siloed. It's already a lot to do. It's so easy for departments not to communicate. I try to foster that communication."
The work at Pixar might seem glamorous, but the work gets done in the time-honored format. "A lot of it is meeting-based, sadly," Rae admits. "But it is getting people together to talk. We try to do it with visuals, though. We try to not just sit in a room and talk. We try to get a screen in front of us to see the problem we're trying to solve visually. I might meet with an animation supervisor and a manager, and they have a problem. I say, Let's meet with Layout and Simulation and try to figure this out together because they're involved. Let's negotiate and figure it out together."
"The producer and director work very closely together," says Rae. "At the beginning, we're together in Story. We're attached at the hip those first couple of years." Yes, she said years! "As we get into production, it changes slightly: I'm doing more production management, while he's reviewing images and shots [of the early stages of the movie] every day. There are days we may not see each other all day, but we make sure we see each other at the end of the day before we go home. He's creatively directing every day, he's going from department to department, overseeing what's happening with talent, so I really try to make sure he knows everything else that's going on. It's easy for him to lose sight and not to know what's happening; the only way is for me to tell him." And vice versa: "If he's having a creative issue, it's his opportunity to tell me so I can help him."
Ultimately, though, it keeps coming back to the story. In the case of Monsters University, the theme is: what to do when one door closes. As Rae says, "What do you do when you find you're not seen as you thought you were? The partnership between producer and director is so important; it has to come from that grounding in story, that passion for the movie."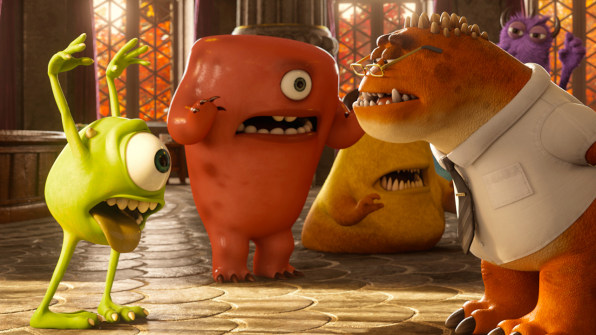 The notion of facing how you're perceived seems to be something that everyone at Pixar can relate to.
Rae had been working on Cars Toons, an offshoot of the Cars movies, but she knew she wanted to land a role on Monsters University. "I threw my hat in the ring," she says, explaining that a lot of career movement in the company is about relationships, knowing people on the Pixar campus and being known as someone who can do the work. That's what she saw in the anointment of Scanlon as director. "John Lasseter knew. Dan had worked on Cars and Toy Story 3 as head of story, and he's a fantastic story guy. That's such an integral part of being a director–always looking for talent from within. It's an organic process. They had their eye on Dan. He made his own live-action film on the weekends, which is a good sign that somebody really wants to direct, that they're meant to. They're working on their own time, nights and weekends, to do it. It's a good indicator they understand the job and know what's ahead of them."
"My job is not to tell you how to do your job and not to do it for you," says Scanlon. "My job is to give you the information you need to do your job the best possible way. Give you the story points, the emotion, the 'this is where we're headed,' 'this is where we came from,' 'this is what this department's doing.' It's–literally–to be a director of traffic. They're all great artists and technicians, and they're all wonderful, so I don't need to tell them how to do it." Scanlon learned this while working side by side with Lasseter, codirecting on Mater and the Ghostlight, a short that accompanied Cars on DVD. "I think one thing I've learned is just how to take information in and how to be a director. That it's my job. I'm the person that knows the story better than anyone, or I know more of the details of the story."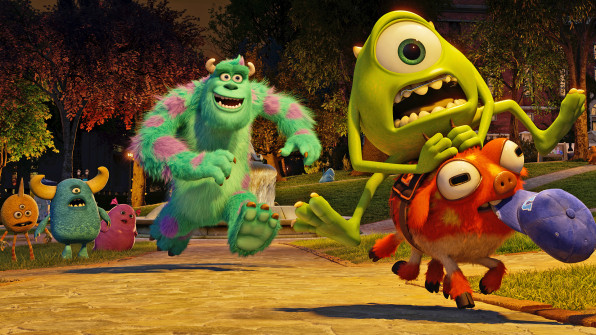 The other big thing: Learning how to make decisions. "I feel like you never want to make all your decisions based on, This is what my gut tells me and this is what I want, and pound your fist on the table and say, That's the way it is." Then there's the flip side: "What do you guys think? I don't know. Do you like that? I'm not sure. I think you're constantly in a balancing [act] between those two things. You're constantly checking your own gut with everyone else's and then making a decision based on that. Not that you can't admit you don't know, you can say that. You shouldn't only say that, you know what I mean? You shouldn't constantly be saying, 'I don't know what I'm doing,' and you shouldn't constantly be saying, 'I know what I'm doing and I don't care what you think.'"
And key to that is recognizing when you're not seeing something that your team is. "If a lot of people are thinking there's a problem, feeling there's a problem, there's probably a problem. The solution they're giving might not be the right one, but you should look at it, even if you're not sure yourself."
[Images Courtesy of Pixar]