Organizations struggling to fulfill their creative potential should reframe the questions they ask about their business, marketplace, and customers, according to the founders of Beautiful Mind, a London-based innovation consultancy launched this month to help U.K. and global brand owners do just that.
Beautiful Mind describes itself as a "neuro design lab" with neuroscientists working alongside designers. It was cofounded by Stuart Youngs, creative director of London-based design and branding agency Purpose and neuroscientist Beau Lotto, a professor at University College London, where he runs Lottolab–a cross between an art studio and science lab, to further his investigation of human perception.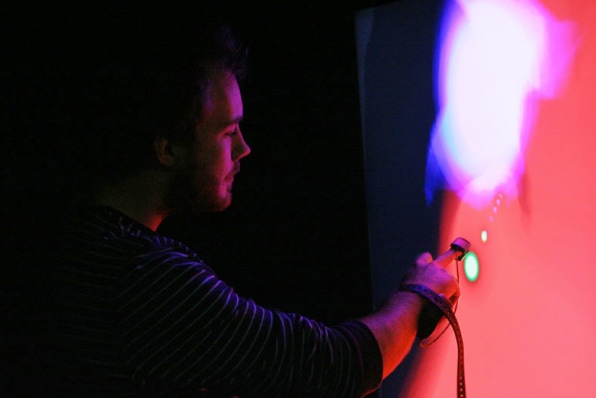 "While collaboration between the worlds of neuroscience and design is not new, what we want to create is something permanent that will bring the two together, not just on ad hoc projects but through a lasting platform," Youngs explains.
"A clear advantage we will have will be access to the latest scientific information. But this isn't just about providing clients with insight–it's about enabling them, through better understanding of human perception, to create more powerful brand experiences, products, and services."
The collaboration came about after Purpose met Lotto through one of its clients, Gatsby–a charitable foundation set up by the Sainsbury family, founders of the U.K.'s largest supermarket chain, which works in five different areas, including neuroscience.
They began working together on a concept for a new kind of social network with a greater emphasis on building relationships between people rather than trumpeting participants' reputations. The idea, which attracted significant funding from an undisclosed Silicon Valley-based investor, is now midway through its Beta testing phase. This early success prompted further discussion of how to extend the association in different directions.
Beautiful Mind promises a new way of looking at customer and client behavior by drawing together the latest knowledge in neuroscience, behavioral science, and design thinking (an approach Lotto explains in the video here).
In essence, his assertion is that, far from being a mysterious, intangible process, great creativity comes from asking the right questions. Creative ideas are the culmination of methods and processes of thinking that are anything but creative.
The key is seeing things differently, which comes from asking questions that challenge preconceptions, he claims. Great creativity depends on challenging established thinking. So the greatest creative shifts come from questioning something we think is true.
"Beautiful Mind will work to help brand owners rethink these questions by bringing together designers and neuroscientists working at the cutting edge of understanding human perception," Youngs says.
"We want to create environments where creativity is nurtured rather than left to happen in a haphazard fashion. This could mean creative spaces within a client organization, but it could just as easily mean helping a client develop the right mind-set."
It is an approach that could provide positive benefits across all forms of creativity, he believes: "We were asked recently if we'd do an ad campaign. Though we are not an ad agency, it's all creativity, and any approach than can unlock that creativity can cross boundaries."
Beautiful Mind hopes to deliver better understanding of how a particular market and its audiences work by uncovering what Lotto calls "nuances of context." Purpose's in-house designers will then work with the Beautiful Mind neuroscience team to deliver tangible, deliverable assets ranging from innovative brand experiences to services and products.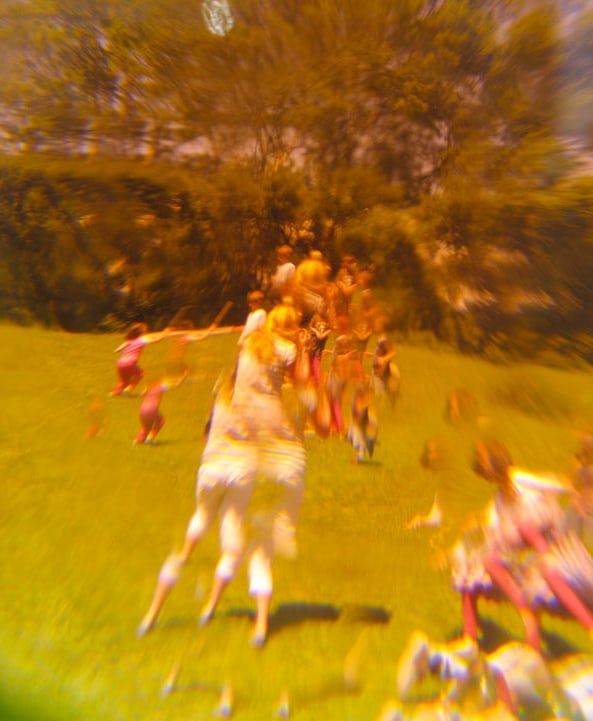 Projects already under way include an initiative to enable a group of climate scientists to better communicate their message and a project for a multinational FMCG company. Another client is Transport for London, for which Beautiful Mind and Purpose are now collaborating on an initiative to create an interactive digital tree.
The idea for TfL is to erect a physical visualization of what happens in a particular local area within the city and then, by linking it to social media, create a community around it, Youngs explains. The long-term plan is to interlink communities based around a network of interactive digital trees across the capital.
[Images: Flickr users Microlito, and Jean-Pierre Dalbéra]