"Art and science have their meeting point in method."
–Edward George Earl Bulwer-Lytton
There's a job in the creative field that requires craft, stealth, and speed. It's a job many people in the industry don't understand, because they don't want to. It's dirty, nontraditional, rife with code, and entirely under the radar.
After all, if we're on someone's radar, our efforts have been too overt. Experts in our field boast Bond-ian finesse, polish and grace, and are employed by the government or in the finance sector.
Meet the creative industry's hitman: the creative data strategist, aka analyst or quant.
Quantitative hitmen and women are observers of human behavior, vigilante data hackers, and shadowy figures who interrogate data to discover uncommon insights. Today's creative data strategists are more than data crunchers. These hired guns must be technically proficient with their weapons (R, statistics, visualization libraries). Understanding how each part of their formulae and equations work can mean the difference between a hit and a misfire.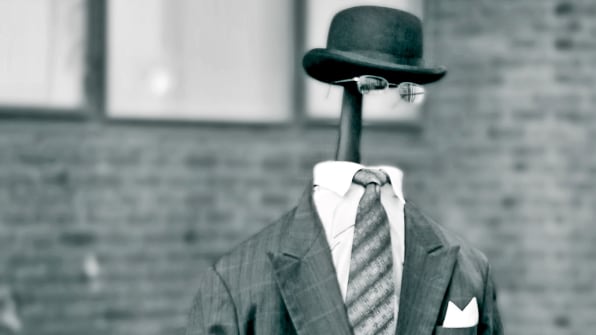 Additionally, great creative data strategists develop an intuitive feel with the data–where to collect it, which way to write the data schema and how to analyze it. We often work alone to crack the strategy, because the work itself requires shoot-to-kill methodological precision.
Creative data strategists are multilingual (computer language, statistics, communication skills), lateral and critical thinkers (ideas and truth), and skilled in deductive and inductive reasoning (understanding the bigger picture and where to drill for more descriptive detail). They are both strategic (framing exploration questions to get the most out of data) and tactical (using the right tools to visualize the insight).
More than anything, creative data strategists must be levelheaded–and sometimes a little cold-blooded–to see their target through an unbiased lens. We serve as a necessary check and balance for the emotional tides of the majority, and shape the results that lead to creative inspiration.
Data has always existed in the media industry under the guise of syndicated and custom market research. However, with the proliferation of devices, publishers, content creators and access points, media partners have struggled to guarantee an audience. Media agencies can no longer rely on outside partners to execute their insight-gathering but must instead bring these skills in house. The likes of Google, Twitter, and Facebook have demonstrated their prowess by touting massive data sets that provide efficient and effective targeted audiences.
Now collecting and accessing data is table stakes for any media platform. Digital OOH, addressable TV, BlueKai, and Facebook are just a few examples of the diversity of data applicability. The EU recently released millions of anonymized data points about its constituents for public consumption, and companies like Statista have formed business models to capitalize on all this available data. New startups and existing research players now offer all sorts of weapons by productizing analytical methods, tools, and data sets to allow creative agencies access to data's predictive powers.
Consumers expect brands to entertain, inspire, inform on demand, and respond in real time. These expectations require creative agencies to make communication that stays one step ahead of consumers. Through data, strategists can view their targets from a multitude of tactical angles and vantage points to better anticipate needs and create seamless, personalized, and contextualized experiences.
A hit man has two mandates: Find the mark and hit it. In a creative agency, the quantitative hit man must find the mark, ensure that we can consistently hit it, and observe the work's effectiveness. In doing so, data strategists push creative agencies to clearly define what success looks like and delineate the factors that contribute to a clean and relevant hit.
Step 1: The brief
Without relevant background information, goal setting and parameters to work from, we're lost in a sea of data. Each dossier includes details of our assignment, such as how many people and what type of impact we are looking to make.
Step 2: Preparation
From there, we assess our arsenal, assembling and disassembling our own technological tools and environments. We often go beyond what syndicated data sets can give us, because that's where the interesting insights live. At creative agencies, it's often not necessary to use large data sets to find connections. What is imperative is using the RIGHT data set and a SIMPLIFIED analysis framework.
Step 3: Line of sight
Establishing our line of sight requires several steps. We employ text and data analyses to discover new market needs, new product usage, and new customer bases. We then identify leading or lagging trends and validate market size and value through business intelligence techniques. We go beyond traditional analysis techniques in market research to create factor models and understand the dynamics involved in the opportunity.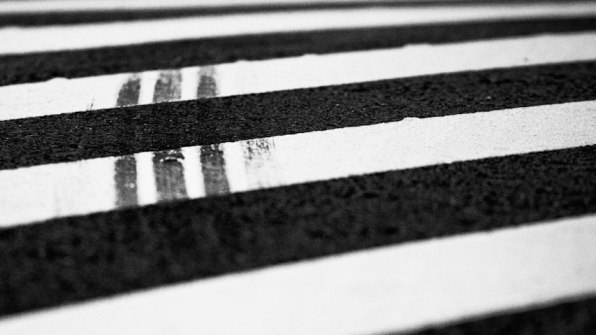 Step 4: The getaway
Creative data and brand strategists must work together to seamlessly weave work into a narrative of culture, consumer, brand, and category. Our silent-assassin getaway requires that our work blend back into everyday creative agency operations.
Marketing has always been a mix of art and science. The addition of data strategists to the mix is the next step in an evolution that has seen technology, computing power, access to data, and proliferation of platform turn over dozens of times in the past decade. The creative process has always required both rigor and inspiration, but now we have more dots of human behavior (beyond our conscious self-observation) to join. Our line of sight extends farther and faster than the human eye alone.
Hire us. Your survival depends on it.