A man of many muses, photographer Bert Stern shot Marilyn Monroe, made vodka sexy, and shocked Middle America with his Lolita movie poster of 15-year-old actress Sue Lyon with red lollipop and heart-shaped sun glasses.
But when Stern's marriage to ballerina Allegra Kent fell apart in the early '70s, the self-taught wunderkind, hopped up on amphetamines, suffered a personal meltdown, became institutionalized briefly, and quit working.
Opening in April in New York, Bert Stern: Original Mad Man, directed by Shannah Laumeister in her feature-length debut, documents the overlap between visionary professional work and messy personal life in gripping detail.
"Bert is the most interesting person I've ever met," says Laumeister, who first modeled for Stern when she was 13 and now lives with him in Sag Harbor part of the year when she's not residing in Los Angeles. "His life has a perfect three-act structure: poor kid growing up in Brooklyn during the depression, becoming famous at age 24 as the biggest photographer in the world, and losing everything. And then there's this resurrection."
Stern, self-taught, first made a splash as an up-from-the-mailroom photojournalist at Look Magazine, where he absorbed the "Art is made up of triangles" credo from legendary art director Hershel Bramson.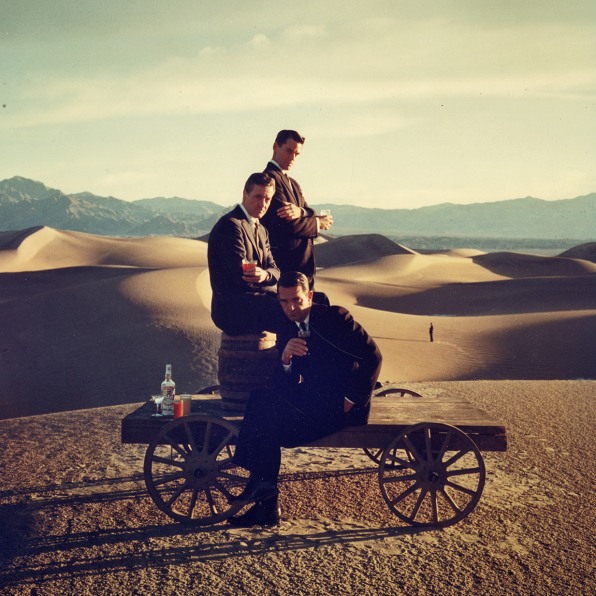 In 1955, Stern helped stoke Madison Avenue's so-called "creative revolution" when he brought to life the Smirnoff Vodka tagline, "Driest of the dry," by flying to Egypt and shooting the pyramids through the prism of a martini glass. The campaign, which also included a camel-in-Manhattan scenario that nearly got Stern arrested when incredulous cops tried to stop the photographer from snapping shots in the middle of Fifth Avenue, triggered an explosive increase in vodka sales. As another ad legend from the time, George Lois, says in the film, Stern's images were "breathtaking because they were ideas," and called the photographer a "cultural provocateur."
"Bert was conceptual," says Laumeister. "He was known in the '60s for constantly having ideas and almost going overboard. When Bert met with the clients, he'd say, 'I just got an idea!' and his agent would tell him 'You have to stop saying that in the middle of a meeting.'"
Stern's then-radical experiments resonated with an advertising industry that had become ripe for change. "Bert was at the right place at the right time," Laumeister says. "He was creative and imaginative when ad companies were starting to pour money into conceptual advertising."
Shifting focus to celebrity portraiture in the 1960s, Stern brought a cheeky edge to his shots of movie stars including Elizabeth Taylor, Sophia Loren, Bridget Bardot, Marlon Brando.
On assignment for Vogue Magazine In 1962, he embarked on a marathon photo session with Marilyn Monroe six weeks before her death. Stern secluded himself with the actress in a room at the Bel Air Hotel in Beverly Hills and struck up an intense rapport with Monroe, who overcame insecurities about a scar on her stomach before disrobing to announce: "How's this for 36?"
Laumeister describes a near-mystic connection between camera, shooter, and subject when Stern goes to work. "Burt is very shy but he has this way of relating to people through the lens in a very personal way, where there's almost a kind of seduction that goes on. He'll melt into them, they become part of him, and it's like the two are connected."
The disconnect for Stern happened outside the studio. "Bert's perspective is very romantic," Lausmeister says. "He had 60 people working for him, he had the Walt Whitman (private) school tuition, the fourth-floor studio, two brownstones–he had a lot of bills and had to keep going, and he didn't have the energy or the time anymore. When Allegra left him, he didn't want to work, he didn't want to do anything. Bert couldn't go on. He let his empire fall apart, let himself fall apart. One of the things that made me want to do this story is that I thought Bert's story was sadly romantic. I'd never met a man who let his entire life collapse because his wife left him. To me, that was 'Wow, who does that?' "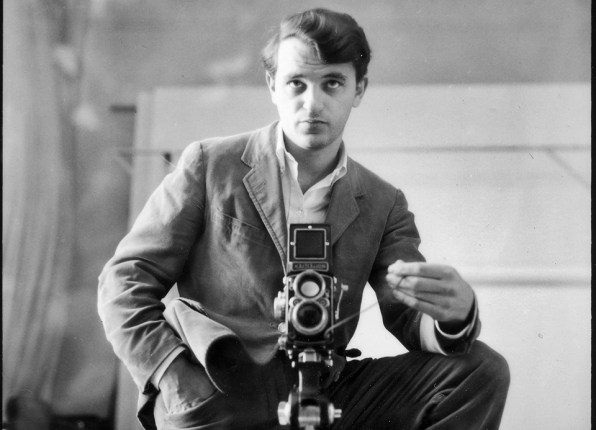 Broke and depressed, Stern decamped to Spain for eight months, then regrouped with a brainstorm: Personally in tune with the public fascination for psycho-active drugs, he devised The Pill Book in 1973. The product photography-meets-medical reference work sold more than 17 million copies and secured Stern's financial future.
Stern returned to the world stage five years ago when he photographed Lindsay Lohan mimicking Marilyn Monroe's so-called "Last Sitting" poses for New York Magazine. The pictures promptly crashed the magazine's website and caused an uproar. "People over 30 found it disturbing," says Laumeister. "The under-30 crowd found them exciting." As for Stern, the photographer has mixed feelings, she says. "Bert went into the shoot naively, but afterwards he did some soul-searching. A lot of people wanted to syndicate the shots but he told me, "I'm putting them in a box."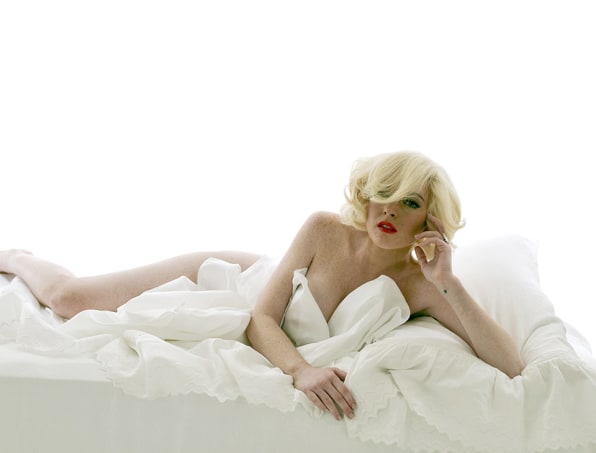 In Original Mad Man, the introspective photographer, now age 83, seems far removed from the whirling dervish persona associated with his heyday as one of the fashion and ad world's hippest provocateurs. "Bert's a brooder," notes Laumeister. "He's a recluse and quite antisocial. But once you break through, he's charming and kind."
Stern returned to advertising a couple of years ago to shoot a Stella Artois ad modeled on one of his 1960 Vogue Magazine covers, but mainly tends to his huge collection of negatives. "Bert's not really interested in shooting many people," Laumeister says. "Now he's focused on the archiving. That's what he talks to me about: archiving, archiving, archiving."
See some of Stern's images in the slide show above (some images mildly NSFW.)
[Images Courtesty of Bert Stern | Shannah Laumeister | First Run Features| and artnet.com]