As the world's biggest brands hustle to keep pace with the consumer rush to mobile, several clear trends are emerging.
Mobile devices are inherently personal, rarely more than three feet from our bodies. They are the ultimate utility, customized through app downloads to serve our needs throughout our day. Gartner research revealed that app downloads doubled in 2012 and will multiply nearly sevenfold in 2016. In fact, Michael Griffith, creative director at Bottle Rocket, suggested during SXSW that we should stop calling these things phones, as phone functionality ranks 33rd in terms of frequent use on his device.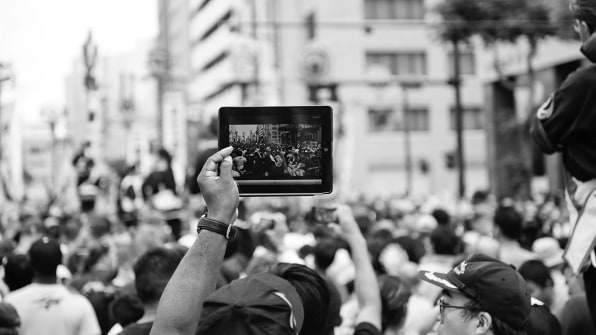 While consumers have more apps than ever, those they regularly use can be counted on their fingers and toes. Xomo, which created the official SXSW app that saw more downloads than SXSW saw attendees, reminded the crowd that while mobile devices have made their way into our homes at a blinding pace, this technology is still in its infancy. The path forward isn't clear-cut; it's evolving.
What is increasingly clear is that mobile will confound the cookie-cutter campaign creator, bother the bulk emailer, and annoy broad-audience advertisers. Brands that rely on traditional, one-way mass media must completely re-engineer their approach for mobile, because when customers perceive marketing as an interruption, they take immediate action to tune you out.
We saw this with first-generation mobile apps, which were essentially websites wrapped in native code, and we are seeing it again with geofence-triggered messages like "Come in and shop," based on nothing of personal relevance beyond the patch of earth recipients stand on.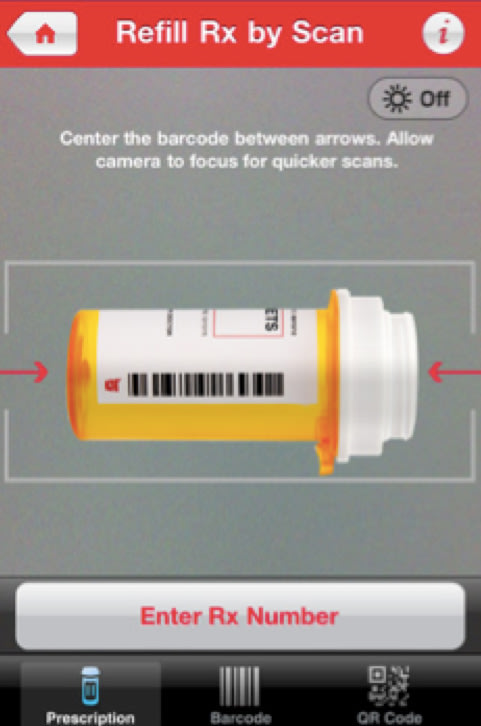 We must do better.
Many brands leading in mobile today offered sage advice during SXSW's Mobile Saturday on how to create value to engage rather than intrude, rolling up to a set of emerging best practices that are driving real results.
Delivering value is the measure of mobile success, and your customers define what's valuable. It doesn't need to be complicated or sexy. Walgreens focused on a key customer pain point—waiting in pharmacy lines for prescription refills—and developed their app to automate the process, including sending a message when the prescription is ready to be picked up.
Step away from the idea that your customers are constant buyers. There are certain points of their day or week where hearing from you will make their life a little better, and other times when your message will be an interruption. Walmart's app features an in-store mode, aligning users' shopping lists to in-store aisle locations. Combined with new "Scan & Go" functionality, Walmart is removing friction from the shopping process when and where people need it.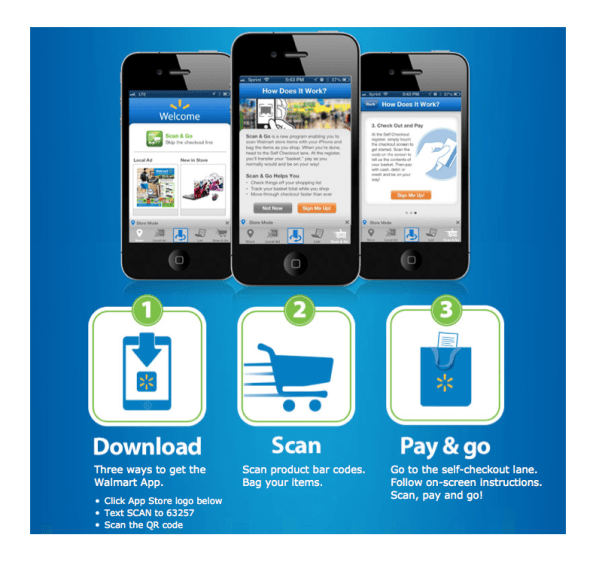 When ABC News covers elections, it knows that only major national races will be of interest to the majority of its audience. But by tapping into the location history of app users who opt in, it serves up segmented, regional election news based on where they've been.
Redbox will tie its customers' movie wish lists with its current location and kiosk inventory to both notify and delight users. Less-is-more personalization starts with asking customers to define how they want to engage and then using everything they share with you to deliver the right information and experiences at the right time.
While every brand is focused on mobile to drive its bottom line, no customers want to be targeted with sales messages all the time, especially on their most personal device. Find ways to delight users and build loyalty through clever brand experiences such as Starbucks' Pick of the Week, which serves up music downloads.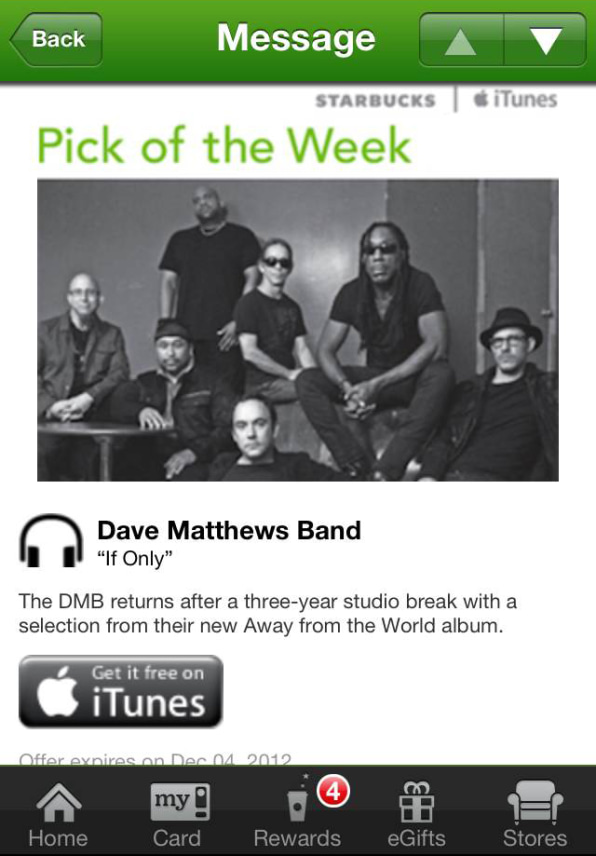 While a customer might bookmark a mobile website, follow a brand, or click through a text message or mobile advertisement, these actions do not enable a brand to be resident on mobile devices and tap into a rich history of preferences, behaviors, and locations to meet mobile's high bar for personally relevant experiences.
However, between apps and new mobile loyalty and reward solutions powered by digital wallets, brands have the opportunity to establish the most exciting owned-media channels that have ever existed, with the ability to engage and serve their audience wherever and whenever with new levels of precision and relevancy.
Just remember—you also have never had the opportunity to so thoroughly turn off your customers by interrupting their lives on the one screen they are never without.
Scott Kveton is cofounder and CEO of Urban Airship and a member of the Mobile Marketing Association's global board of directors. Follow him on Twitter @kveton.
[iPad Photo AP Images | Images: Flickr users Mik Salac, and Bob Vonderau]