A dramatic surprise unleashed on a quiet town square after an unknowing passerby presses a giant red button became one of the online sensations of 2012 (43 million views on YouTube). But Duval Guillaume Modem, the agency behind this launch campaign for TNT Benelux (which in recent weeks has staged a second TNT "happening" in the Netherlands), is about more than must-see virals.
Just voted Belgium's Agency of the Year by Belgian ad association ACC and Media Marketing, it also walked off with the most awards–20–at European ad show Eurobest a few weeks back for work for clients including Center Parcs, Coke Zero, and Alfa Romeo after being the fifth most awarded agency at the Cannes ad festival last year.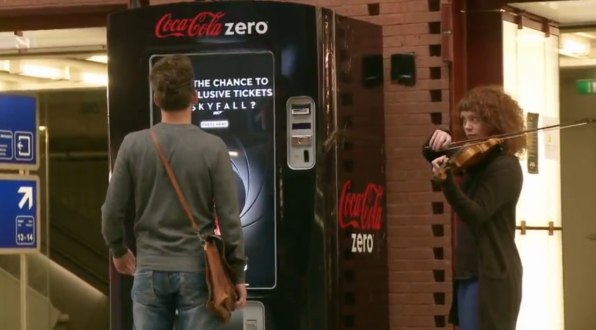 The company has won international recognition for a seemingly endless stream of high-profile local campaigns, including "6 Things You Can Miss While Reading a Newspaper" for Belgian newspaper marketing platform Newspaperswork, a viral stunt for banks consortium Febelfin starring a "mind reader" (over 8 million views), and another stunt for Coke Zero that brought out the 007 in regular folk (over 9 million views). Then, just last week, it picked up business for New York-based mobile photo and video-sharing app Mobli.
It's an outsize resume for an operation with a staff of 45 which, though 15 years old, completely reinvented itself just six years ago after being bought by ad network Publicis.
"Before 2006 we were local, we were big, and we were successful–with a number of offices," Duval Guillaume Modem managing partner Karel Vinck explains. "But to take advantage of the big international opportunities that come with being part of a big global group, we needed to reinvent ourselves and think different."
So following the departure of co-founders Guillaume Van der Stighelen and Andrew Duval, the management team — Karel Vinck and fellow managing partner Sylvie Verbruggen, creative directors Geoffrey Hanston and Katrien Bottez, and head of digital Kris Hoet — re-focused the business around two core disciplines: creative and strategy.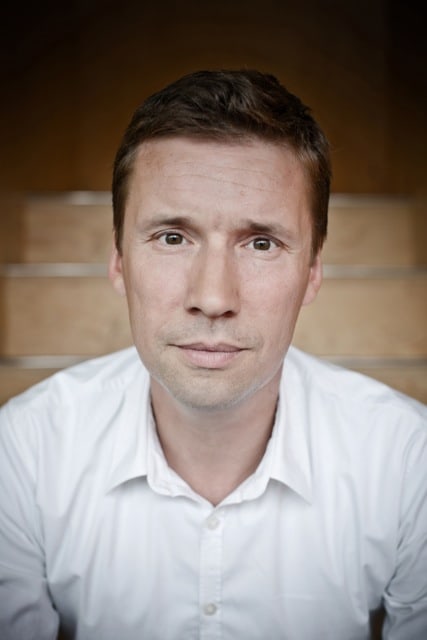 Staff numbers were reduced, traditional departments–including a dedicated digital production unit–were disbanded, and a more collaborative working culture was created where digital expertise was integrated throughout. The new approach, introduced three years ago and established for the past two, was driven as much by the determination of the agency's founders to make their mark on a global stage under new owners as their desire to respond to market changes. Happily, the two have coincided.
"The shift was to start working more with partner specialists in particular disciplines to allow in-house creatives to focus more closely on creative ideas and so produce better results," Vinck explains. "We knew we could only work for big international clients if what we offered was truly something different."
That said, core to the reinvented creative culture were some fundamental principles embedded in the agency since it's earliest days in the late nineties. "We only have one rule: to never present work you don't like yourself," he adds. That and: Always tell the truth: "If you don't agree with the client say so, then work it out and if you can't–find a better approach. If you lie, they'll see you don't agree anyway: We're all human beings."
Acknowledging that everyone and anyone within the agency can come up with a great creative idea is another principle, too–and one dependent on the close, collaborative working culture the agency prides itself on. And finally, a fourth pillar of wisdom: "If an employee wants to go, let them because if you don't they just end up staying for the money."
Because of the caliber of creative work the agency produces, it has a strong track record in attracting the best creative talent. However, Vinck is the first to admit the agency's salaries are not the most generous.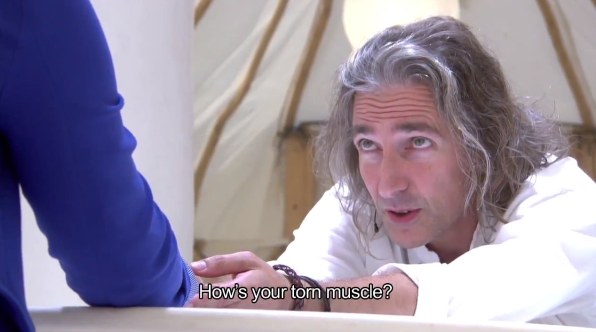 "There's no way we could match, say, the financial offer from an agency in London," he admits. "But people will choose to stay because of they know they will work on five or six interesting campaigns in a month instead of spending a couple of months on just one."
So creatives typically stay with the agency for five years–a healthy turnover rate, Vinck believes, as this gives ample time to develop their skills, prove their mettle, win awards, then rise up the ranks before assuming a creative director role. "Work hard and we will support you by bringing in great briefs," he adds. "That's the only way."
The agency's focus is on creating work that attracts both creative and effectiveness plaudits. A constant challenge is managing growth–replacing inevitable business losses and expanding the portfolio of clients with bigger accounts from bigger businesses. "Maintaining creative culture as we get bigger is not hard," Vinck adds. "This is because it is so engrained within the business that it's become self-perpetuating."
An important part of it, however, also comes down to a commitment, when it comes to the quality of creative ideas, not to compromise.
"You can't always persuade a client to buy an idea, but if you start from a position of always presenting your best one–rather than a selection of three of varying quality–and are ready to come up with an even better one if they don't like it, you're part way there," he believes.
You can do great creative work for anybody, he adds. All it takes is to understand the brand's business and particular personality then create work that fits: "That's the key: to make a client shine in their clothes, not look inappropriate or stupid. Tell people to be creative and you end up with clothes that don't fit. Just deliver on the brief and the rest will follow."
See the agency's work in the slide show above.