It is, to say the least, an imprecise science. But a new tool promises to bring just that–science–to the art of making a video go viral.
TubeRank is a viral-video-making app launched recently by Rubber Republic, the London-based content creation studio behind numerous viral hits including "Bodyform Responds: The Truth" and "(Welcome to) The Motherhood" for Fiat.
The app is a free online tool that combines meta data with YouTube video content to show why a piece of viral content was shared, who shared it and how many times. The idea is that by providing a tool to understand which content for a particular target market has been most viral in the past, content creators can strengthen their own approach.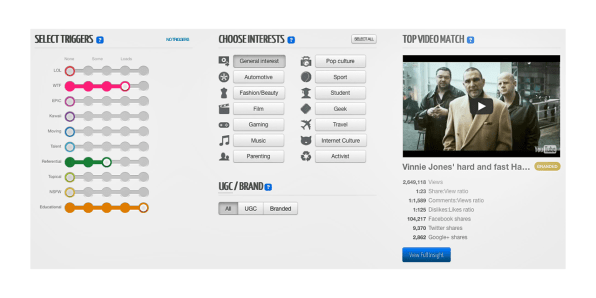 "What TubeRank doesn't do is generate viral ideas. What it does do is provide an inspiration filter so a producer can consider more scientifically which triggers have been particularly effective with any given community, and what conversion figures particular triggers have produced," says Rubber Republic cofounder Chris Quigley. "It provides a framework and process around which people can analyze and design viral videos."
The app is structured around "communities of interest"–who will share content–and "conversation triggers"–why they share it, he explains. First, it sources videos from RSS feeds and key online influencers. Then, having ranked videos according to both criteria, its algorithm adds a further layer of social data.
TubeRank is also underpinned by qualitative research amongst creatives in agencies in the U.K., U.S., France and Australia. So users are able to search for videos for audiences similar to their own target and for each specific search are provided with benchmarking data, tips, and insight to build a fuller picture of what made a particular piece of content that previously worked well with their target audience work.
Virals are deconstructed into a "viral formula" defining key elements with success defined by their "share to view ratio"–the lower this ratio, the higher a percentage of people who've watched the video shared it. Rubber Republic calculates the average share to view ratio is around 1:220, meaning one in 220 people view a video share it.
So for example, Fiat's "(Welcome to) The Motherhood" which has notched up more than 3m YouTube views in the past month, works because it has clearly defined conversation triggers–LOL (humor) + WTF (element of surprise) and communities of interest (parenting + automotive). Its share to view ratio is 1:24, meaning one in 24 people who watch it, share it.
"Having been involved in producing virals for the past 12 years I've seen my fair share of virals that work and virals that don't. Common traits shared by viral content is that it's been poorly planned with little thought for who will share it and why," Quigley says.
Qualitative research the company undertook exploring agencies' creative and strategic processes for virals production revealed the majority of those questioned cite "inspiration" as the core factor in the process. When asked what makes something viral, most answered "good content" defined as "relevant" and or "extreme."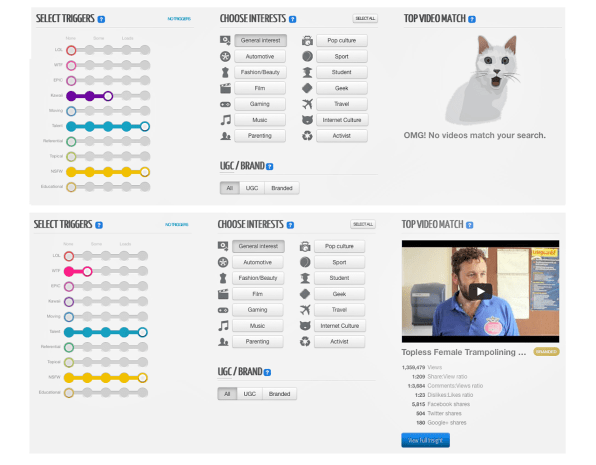 "Rubber Republic is approached to create more viral content than we have the capacity to make. Our aim with TubeRank is to help more companies make better virals themselves by understanding how the best virals actually work instead of just relying on creative inspiration," Quigley adds.
Its motivation has a business agenda, too, though. Rubber Republic also hopes that by helping to raise the standard of virals more great virals will use VAN–its fledgling sister company which creates marketing-related apps and is being Viral Ad Network which seeds, shares, and helps build audiences for new viral content.
"We look better if the virals we distribute are seen by more people," Quigley notes: "It's as simple as that."