For nontechnical laypeople, tablet app development–and the user reach it implies–has a high barrier of entry. The costs of learning to code or outsourcing to experts can prevent creatives or small businesses from getting their work in front of content-hungry fingers.
Kleverbeast, entering into public beta today, wants to dissolve that barrier with an intuitive in-browser developer and accompanying support system, allowing anyone to get their portfolio in the App Store for $29 a month.
Rather than forcing creators and businesses to undergo the massively man-houred endeavor of hiring a design firm (who will probably hire a developer) to get a mobile app off the ground, Kleverbeast undoes that financial, logistical, and human complexity with self-service in-browser software.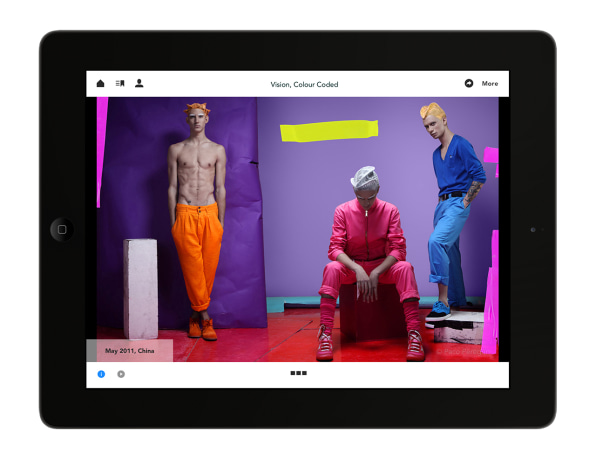 In short, Kleverbeast seeks to enable artists and media companies to curate their work firsthand.
"(Users) can focus on their core compentency, which is content creation and monetization, without having to become a technology company," says cofounder and acting CEO Dinesh Moorjani.
The service comes at three levels of payment: the template-based entry level plan runs $29 per month; KB Pro, their small-to-medium-sized business product runs $199 per month; and
their customized-development enterprise plan runs at a bespoke rate.
But the entry level, Moorjani says, is Kleverbeast's Long Tail opportunity, allowing content creators to publish their own apps and grow their businesses "not hancicapped by the fact that they don't have technology staff or design staff on board."
Part of the promise of the company, as well, is its scalability across cohorts: Simplifying the design process enough as to not require guidance, the closed beta featured kids apparel and visual art, including photojournalist Lawrence Schiller, high fashion shooter Paco Peregrin, and Chinese expressionist Zeng Fanzhi.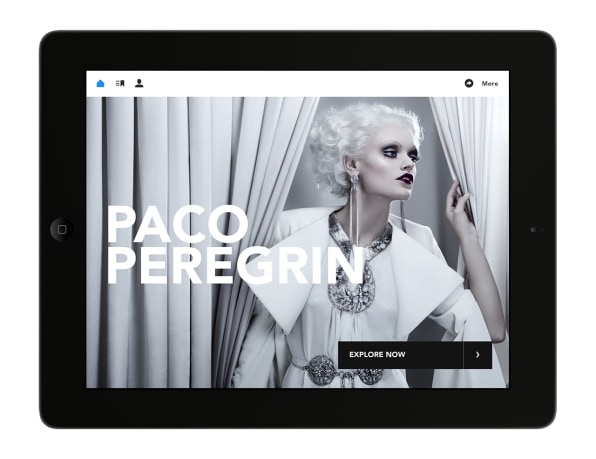 Holding the finished content in your hands, the apps feel slick–for the most part. As with a lot of iPad publishing, there's a brief stumbling block involved until you learn the logic of the given portfolio. Once that initial awkwardness passes, the fact that you're using an app fades into the background in the way that a Kindle becomes invisible when you're engrossed in reading: It's just you and the content.
Functioning in-browser, the Kleverbeast developer uses a simple drag-and-drop WYSIWYG interface that allows creators to fill out a range of templates with their work: think an ultra-light, app-specific, in-browser InDesign. As well, using an accompanying app called KB Viewer, you can demo their app as you build it. And crucially, the interface has built-in monetization, like purchasable, expandable content for a magazine or selling prints of a artist.
And maybe most importantly, Kleverbeast isn't about Kleverbeast: It's about making your work stick, unlike aggregator apps or social networks, where you're more adding value to that meta-brand than to your own. Save for a powered-by-Kleverbeast opening splash and a tag at the far end of the app, the experience here is all the creator's.
"This is about creating an experience that extends your content, or your business, or your business skills, whether it's marketing or monetization, to the needs of your audience," Moorjani says, "and the existing solutions haven't done that."