When the ill-fated Columbia space shuttle flew over Israel in 2003, Ilan Ramon–Israel's only astronaut and the son of Holocaust survivors–held up a small Torah scroll that carried a tremendous history. In a TV broadcast to Israeli viewers, he told the story of the scroll, which the former Chief Rabbi of Holland, Simon Dasberg, had smuggled into the Bergen-Belsen concentration camp and given to 13-year-old Joachim "Yoya" Joseph after his clandestine bar mitzvah. With it, he gave Joseph a directive: Use the scroll to tell the world what happened in the camp.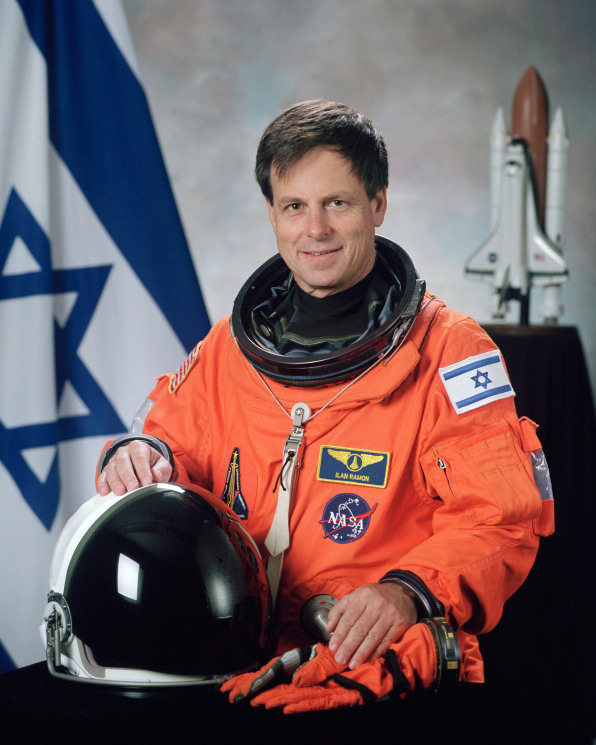 Joseph became a top Israeli physicist whose experiments Ramon would conduct in space. When he told Ramon the story of the scroll, Ramon asked if he could take it aboard. "I think this represents, more than anything, the ability of the Jewish people to survive anything," Ramon told his viewers.
"He thought he would show it to the world as a symbol of how a person can go from the depths of hell to the heights of space," Joseph would later elaborate. "I had finally fulfilled my promise to Rabbi Simon Dasberg."
After Columbia disintegrated over Texas during its Feb. 1 descent, Dan Cohen, a six-time Emmy Award-winning TV news journalist-turned-documentary filmmaker, spotted a small newspaper mention about the scroll. His thought: "What an interesting way to tell a Holocaust story to a new generation."
Thus began a 10-year odyssey to realize the multi-award-winning Space Shuttle Columbia: Mission of Hope and bring it to American airwaves. It took Cohen to Israel, the upper echelons of NASA, as well as meetings with Tom Hanks who signed on as an executive producer, former Israeli prime minister Shimon Peres, and family members of the Columbia crew. It screened at film festivals (winning five Best Film awards), NASA headquarters, and on Israeli TV. It premieres on PBS on Jan.uary 31, with subsequent airings on PBS affiliates.
"When I started, I thought I was making a Holocaust story," says Cohen. "But when you peel away the top layer, it becomes about the legacy of the Columbia crew, who they were, and how they worked together for a common good. Woven through is this horrific story of the Holocaust, and a journey of hope that we will all live to see a better day."
The film juxtaposes the heights of human achievement with the depths of human cruelty; the private grief of Holocaust survivors with the public mourning of the shuttle disaster. Along the way, Cohen was struck by how beloved Ramon was and the cohesion of a crew from such disparate backgrounds. The other astronauts included two women: Kalpana Chawla, who was born in India, and Laurel Clark; an African-American, Michael Anderson; a devout Christian, Rick Husband; an M.D. and amateur filmmaker, David Brown; and William McCool.
An example of such cohesion, says Cohen, was shuttle commander Husband's efforts to support Ramon's decision to keep kosher during the mission. A secular Jew, Ramon felt it important to represent his heritage. Husband met with a Houston rabbi to make sure he was doing it right.
"Rick felt so strongly about his own faith that Ramon's purpose resonated with him," says Cohen. "It was a wonderful combination of exactly what the world should be like. They trained for nearly five years. When they went in, they were a group of astronauts. When they lifted off, they were a family. That emerges as one of the central themes of the film."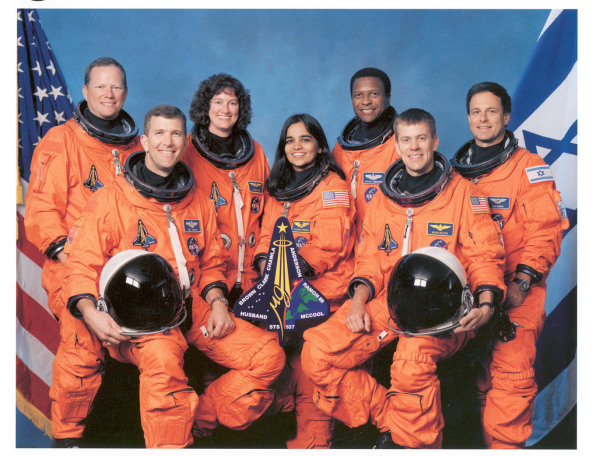 For Cohen, that first year after the tragedy was a shotgun journey of unexpected twists and serendipitous connections. A high-ranking NASA friend connected him with Joseph; an Israeli embassy attaché introduced him to Ramon's wife, Rona. "Of all the stories done on her husband," she said to Cohen, "this is the one he would have wanted told." When Cohen was invited to accompany the families of the Columbia crew to Israel to meet with Peres, "it was an opportunity I couldn't pass up," he says.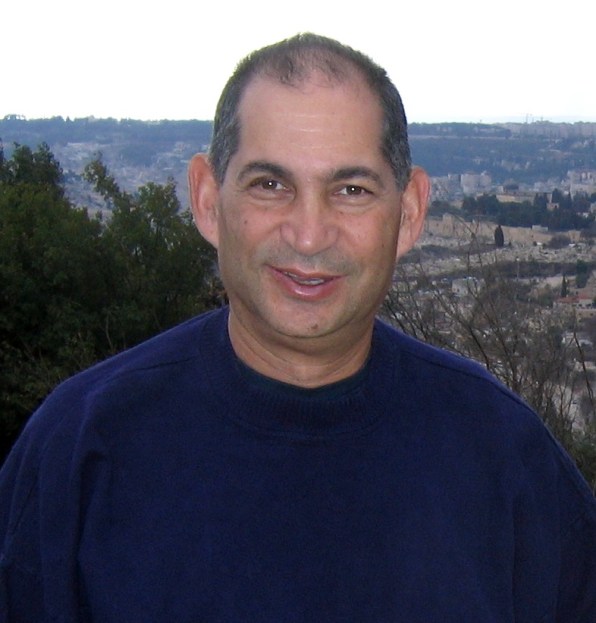 Cohen took out a loan to take a crew to Israel, where he managed to land interviews with Rabbi Dasberg's two surviving daughters, as well as Peres. "His was one of the most profound interviews of the film," says Cohen. "That trip gave me the core footage to get me going. I used that material to build a trailer to raise funding. I also felt it was a story that deserved to be on TV, not just film festivals, and it needed a big name attached to open doors."
Someone suggested Hanks, because of his interest in space and WWII history. Cohen showed the early footage to Christopher Cowen–a development executive at Hanks's production company, Playtone, and eventual Mission producer–who took it to Hanks. Cowan left Playtone to work with veteran producer Mark Herzog, who also signed on as an executive producer.
Even with that firepower behind him, the project progressed in alternating phases of fundraising, shooting, culling hours of archival and mission footage (much of which had been shot by Brown for his own documentary), and post production. A 2012 Kickstarter campaign raised the roughly $50,000 needed for final finishing and marketing costs to bring it to PBS.
"I was very deliberate about it," says Cohen. "There's a real science behind a successful Kickstarter campaign. It was designed to engage people. We posted updates and behind-the-scenes footage to keep people coming back. The project is still in the red at this stage, but I'm glad we found a home for it."
Over the decade, Cohen interviewed Joseph two more times. "His team was studying how dust in the atmosphere affects climate," says Cohen. "They were able to recover 80 percent of the data from the mission, which enabled them to publish. Yoya passed away in 2008. It was a big blow when he did. He never saw the film finished. I promised him that I'd finish it." A year later, Ramon's eldest son, Asaf, an Israeli Air Force pilot, died when his F-16 crashed during training. The film is dedicated to both men.
"When we screened it at NASA headquarters, the administrator was in tears when he came to the podium," says Cohen. "At film festivals, people stayed in their seats through the credits. This story and its message are so overwhelming that people just sit there and contemplate what they just saw."