When it's not serving as an astounding crime-solving forensic tool, the Internet usually shows up on television as a democratizing force for good that delivers miracles in community-building formerly deemed impossible.
But two new TV series offer gruesome reminders about the dark side of all that bonding between like-minded obsessives. The Following and Cult leave corpses and kidnappings in their wake to explore the question: What happens when evil masterminds manipulate social media to inspire profoundly antisocial behavior in the real world?
The Following (Mondays at 9 p.m. on Fox), created by Scary Movie auteur Kevin Williamson, imagines the mayhem wreaked by a serial killer who communicates with legions of misguided wannabes from a prison library computer.
Show-within-a-show Cult (debuting Feb. 19 on the CW), pictures a TV crime series whose viewers get so carried away they try to replicate fictional storylines in real life.
Cult creator Rockne S. O'Bannon says, "Because of social media, you have the opportunity to reach out from the comfort of your home and seek out others who share your interests. For people who rally around a television show, some may be common television fans who love the actors and all that, but there's also an opportunity for those who key into the darker aspects of the show. That's very much the topic of Cult."
O'Bannon, who cites Lost as a model for mythology-based storytelling, experienced a taste of cult fandom firsthand when a passionate group of sci-fi enthusiasts coalesced online around his cable series Farscape.
In dealing with commenters from around the world, O'Bannon learned, "One of the things the Internet does is provide you with complete anonymity. You can have an online conversation with someone and not know if that person is literally on the other side of the planet or in the house next door. So that started to play on my mind–you 've got a large number of people who rally around something on a television show, but they don't really know who they're talking to, where that person might actually be, and what their real intentions are. I thought that was an interesting leaping-off point."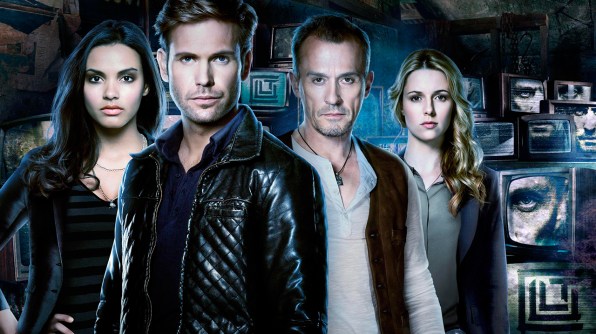 The makers of Catfish: The TV Show clearly agree: the MTV reality series (Mondays at 11 p.m.) replaces fictitious murder scenarios with real-life soap opera. Host Nev Schulman, star of the 2010 documentary film, follows people who have fallen in love with virtually crafted identities that may, or may not, bear any resemblance to reality.
The kind of Catfish-documented deceit practiced routinely on Facebook or MySpace looks positively Pollyanna-ish by comparison to The Following. In the unusually graphic slasher drama, web connectivity takes a perverse turn as 47 blogs and websites spring up around imprisoned mass-murdering author Joe Carroll (James Purefoy) after he kills 14 women.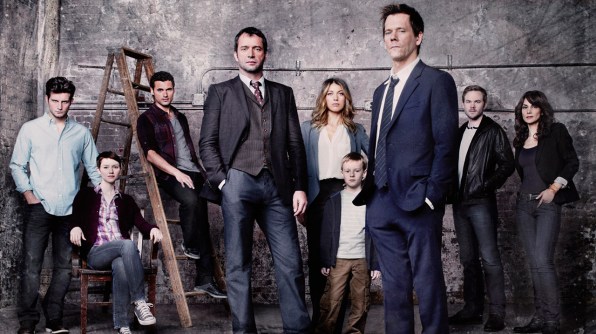 Ex-FBI agent Ryan Harding (Kevin Bacon) witnesses one "tribute" to Carroll when a woman, body covered in quotes from Carroll's favorite writer Edgar Allen Poe, puts an ice pick to novel use.
Following exec producer Williamson told reporters at a Los Angeles area press conference earlier this month that Charles Manson, the Columbine shootings, and Florida serial killer Danny Rolling all came to mind when he devised the series. Describing his antihero, Williamson said "Joe Carroll is this magnetic character…who can pinpoint what's missing in your life and he can fill it. If you can find someone that can fill that void and warm you and make you feel your life, then you might be willing to follow them to a really dark place. That's the terrain of the show."
By trafficking in the interplay between fantasy-fueled role-playing and real-life crime, The Following and Cult, costarring Matt Davis and Robert Knepper, debut during a period of renewed national debate over the media's role in violent behavior. Show runner O'Bannon said, "Obviously, violence is very much a subject in our writers' room, though it's not the primary focus of Cult. The show is about examining that phenomenon of fan culture and obsession that can grow up around a television show. I don't think it's a matter of pointing the finger at any one cause, like television or video games, being the cause of anyone's aberrant behavior."