One of advertising's top creative agencies announced last week that it was expanding to Madison Avenue (if only figuratively–its office will be in downtown Manhattan). San Francisco-based Goodby, Silverstein & Partners sets up its first New York operation with two longtime SF staffers, Christian Haas, a newly minted partner who will serve as executive creative director, and Nancy Reyes, who will be associate partner and MD.
While the shop will tackle work for existing GSP accounts, unlike many agency offshoots, it doesn't open with (and on account of) a founding client, which means Haas and Reyes will have an obvious mandate to win business. But, the partners say, their priority is finding and recruiting the right talent. GSP has always been a creatively-led agency; the shop has been run by founders Jeff Goodby and Rich Silverstein–both creatives, both ad legends–since its launch in 1983 and as such has a definitive creative culture. Which means Haas' and Reyes' key role will be finding creative stars, but also creating and building a new GSP culture.
We talked to the Haas and Reyes about some of the principles that will guide the New York launch and growth in the early days.
In many cases, agencies expand to accommodate clients. GSP itself, which had been a single-office operation from the start, opened a Detroit arm in 2010 to service its new Chevy account. Though the idea of opening an office in New York had been addressed over the years, when it came to actually taking the leap, the decision was driven entirely by talent–existing and potential.
First, Reyes, one of the agency's top account people, was looking to move and instead of losing her to another agency or industry, Goodby and Silverstein used the opportunity to build a New York shop around a key team member. With Haas–a creative with roots in São Paulo and the digital space–interested in making the move to New York, the new shop had its new partners.
Beyond that circumstantial driver, though, a new office represented opportunity to tap New York talent. While Haas jokes "every year there was a rumor we were opening here," Reyes says, "The biggest reason it never happened is maybe that it never felt right. It wasn't for the people first. It might have been just to have an East Coast presence or for a client. It wasn't about the people. And (GSP) is all about talent. When they invest in talent the work is great."
Haas says people tend to work at the agency for a long time and there are a lot of boomerang staffers. "That culture of being about people; we wanted to bring that culture with us," he says. We want to be a place that's all about finding and fostering the right people."
When the new partners were discussing strategies for building GSP New York, they kept returning to the idea of a pitch team–the focused unit that coalesces around the intense work of winning new business.
"Every time we're pitching something we're at our best–we do the best work and have the most fun," says Haas. "We started thinking about this office and asked, what if this is how we work all the time–a small team of senior people around a table solving problems, fast."
At the outset, the partners are looking for 15-25 people and a primary mandate is to resist the urge to staff up quickly.
"We have to be disciplined about it," says Haas. "New business will push us in different ways but we'll look to hire people as slowly as possible so they're the right match and skillsets and appreciate the same things we do. We're not staffing up because we have to produce x number of TV spots in a certain time. We're actually starting the office to build the culture around the people we get."
And that goes for clients, says Reyes. "We'll be under pressure to make sure we have some founding clients, obviously. But I think if it's not the right relationship we'll regret it. The ill-fitting relationship will be what defines us more than the work."
Haas says the New York space will look and feel very different than the longtime home of GSP San Francisco, by design. "One of the things we're trying to do is design it so it feels like a place you don't have to go every day but a place where you want to go," says Haas. Flexible work spaces and a fully functional kitchen (Haas is a chef of some skill) will be featured in an office that will borrow a vibe from the startup world.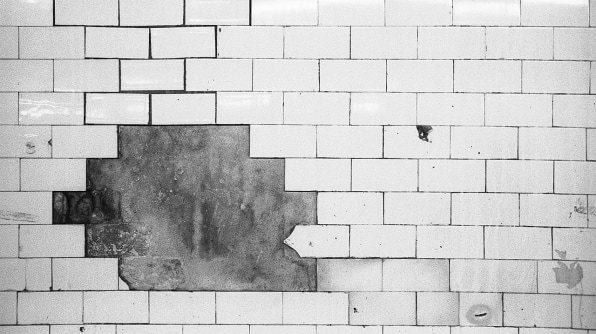 Office design won't be the only element inspired by the tech space. GSP has long been known for its creative rigor–it was the shop's exacting approach to craft that made the agency successful and gave it a rep as a kind of university of advertising. But in the digital age agencies are producing a much broader array of ideas and, often, tech-driven products. This places a premium on being nimble, on taking an iterative approach to work, which can be at odds with that devotion to craft. Haas acknowledges the inherent tension between the two approaches. "It's still one of the most difficult things we face and the truth is it'll never go away," he says. "Craft is in everyone's blood here. We have to figure out how to combine those things. One of the keys is you can't be precious about something in the beginning.
Over the last several years, GSP SF has built a production-focused department–a group of animators and editors and sound engineers–that produces more and more work in-house. "That helped teach us how to prototype and work fast," says Haas.
Like every creative agency, GSP NY will be looking to incorporate a broader range of talent than the traditional writer/art director team and will be actively seeking developers and creative tech talent along with talent from the agency world, but Haas frowns on any special designation for the new shop. "We didn't want to launch this and say 'we are a lab' or something; we're not looking for a new acronym or qualifier. We want to find a group of people who love storytelling, craft, and innovation as much as we do and make it work."
Says Reyes, "We're going to soak up all New York can offer and use it as a place to try new things and see how that intersects with storytelling."
[Image: Flickr users Gilles Demarty, and Thomas Claveirole]