Every tweet may contain a story. But in 140 characters or less, tweets can only hint at drama, romance, tragedy, and intrigue.
Artists Nate Larson and Marni Shindelman take the story one step further into the real world, adding a visual component to tweets in their "Geolocation" project.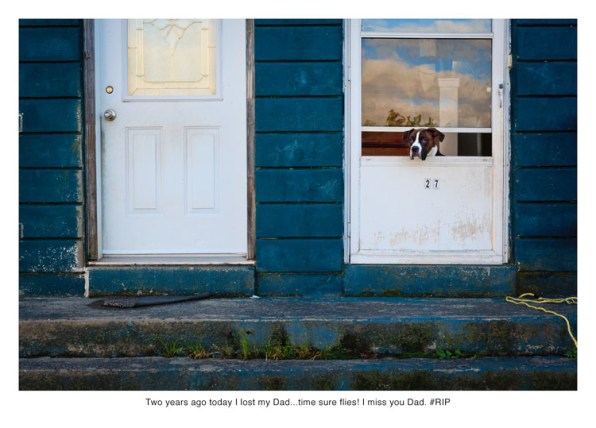 "I'm always thinking about the real-world implications of social media," says Larson. "There's an incredible shift in terms of how we think about privacy and what we're willing to put out there in real life."
Using publicly available GPS metadata in Twitter posts, the duo track the location of tweets and take photographs, creating a real-world context for the virtual information. They then pair the photograph with the tweet, often to powerful effect.
"Amy is dying @Highland Hospital," reads one tweet. But others are more mundane: "days like this I really miss working outdoors."
Of course, the process of selecting tweets is very subjective. Larson says he favors tweets that "have to do with privacy or political events or things that are happening on the national news scale," while Schindelman says she goes for the "dramatic and romantic ones."
The GPS information can only narrow the location down to a 15-foot radius, so it's up to Larson and Shindelman to determine the perspective and point of view of each photograph.
Last July, they selected one trending hashtag on Twitter #HowToKeepARelationshipWithMe and tracked the locations to create a series of photos. "We photographed all the tweets within a 15-mile radius of Manhattan," says Shindelman, a lecturer in photography at the University of Georgia.
The pair has been collaborating since 2007 and was recently commissioned by Indianapolis International Airport to create a series of photographs based on airport tweets. The photographs will be displayed as a digital slide show on a video screen in the airport in July.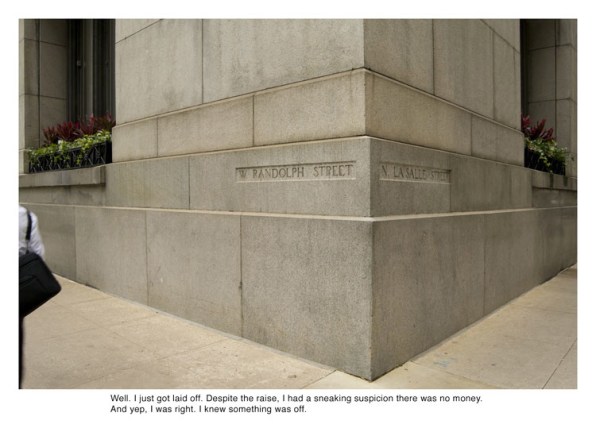 "Homeland Security had to do background checks on us," says Larson, who teaches photography at the Maryland Institute College of Art. "We got special authorization to take photos on the tarmac. Planes were taxiing right by us."
Their work comments on the voyeuristic aspect of Twitter, as well as the absence of privacy in the digital age. "I'm simultaneously amazed and horrified by what people post on Twitter," says Shindelman.
Despite all the time they spend on Twitter, neither one of them tweets very much. "Twitter is inherently public," says Shindelman.