This October, the Earl and Countess of Carnarvon, who reside at Highclere Castle in Hampshire England, advertised for an under butler. The advertisement specified the importance of employment experience in "the hotel or fine dining industry," a knowledge of "wine and fine food," and "a keen and enthusiastic" personality "to perform both family and banqueting duties."
Alexander Mattinson saw the advertisement in International Modern Butler, a journal and website dedicated to the finer points of buttling. He was instantly intrigued. Sure, he'd worked at Buckingham Palace, and is currently Head Butler for the St. Regis Hotel in Deer Valley and Lead Butler for Butler Service Training, for all St. Regis hotels in North America. But this was Highclere–the castle used to film the wildly popular Downton Abbey. He'd watched the show's first two seasons and lamented the fact that the new third season reached American televisions so much later than it did England's. His family and friends across the pond kept posting plot spoilers on Facebook, "which was a bit of a pain," he says. If Mattinson snagged the Highclere job, he'd be on the front lines of Downton, close enough to smell Mrs. Patmore's tea cakes.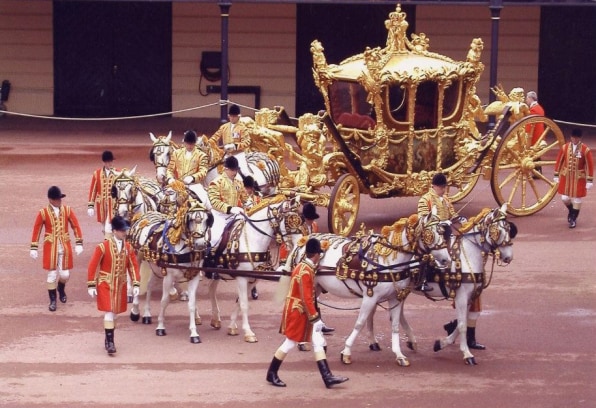 In the last two years, Downton has become a frequent conversation topic between Mattinson and his guests. He believes there's a "yearning" among Americans "to see that upstairs way of life." He mentions a brilliant moment in the first season when Matthew Crawley says he'll have plenty of time to run Downton on the weekends. To which the Dowager Countess replies, 'What is a weekend?'
"We all want to live the dream life," Mattinson says. "At the St. Regis, everyone can experience what it's like to live in a stately home–not just the upper echelon."
But if St. Regis isn't the upper echelon, what is?
"People for whom it's a normal way of life to fly their private plane into our private airport, instead of Salt Lake," Mattinson says.
Most of the hotel guests are not these people. Even if they can afford a suite and the accompanying butler service, they become extremely uncomfortable when Mattinson offers to unpack their bags. (St. Regis butlers offer this service to suite guests upon arrival, but only about 2 percent of people actually say yes.) Mattinson or a member of his staff will also offer to iron your clothes, shine your shoes, or come into your room each morning before you've even rolled out of bed, to draw back the curtains and bring tea and the newspaper. Once, a guest requested that Mattinson bring his street shoes to the restaurant of a neighboring hotel, so he could be more comfortable when he skied in for lunch. Another time, on Christmas morning, a guest requested an Indiana Jones-style hat. One of the butlers called a friend, who opened his store, custom wrapped the hat, and delivered it to the hotel.
Traditionally, as at Downton, these kinds of tasks were not performed by butlers but by ladies' maids and valets. (That's valet, as in mallet, not the wimpy French-sounding valay), But seeing as this is 21st century Utah, you can't expect complete historical accuracy.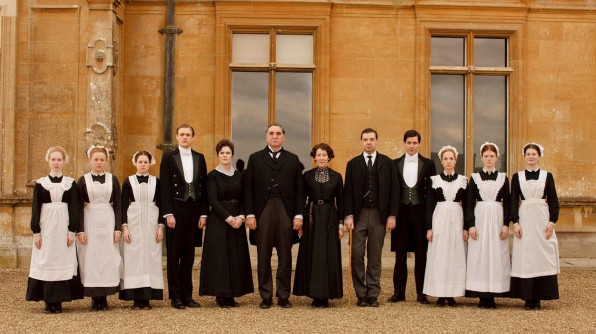 It's understandable why Americans love Downton Abbey so much. We watch to feel self-righteous about our own egalitarianism while simultaneously assuaging guilty feelings about our housekeepers and nail technicians. But we also watch because Crawley life looks, well, kind of fun. What's probably more puzzling to the American psyche, however, is how much genuine pride a modern-day butler takes in serving.
"I enjoy wanting to make your visit seamless and enjoyable," Mattinson says. Which sounds like a PR line, until he tells me, "I'm a sheep and not a shepherd. I prefer to be led, not to lead. I don't mean be on bottom rung, but I don't want to be a CEO or general manager of a hotel."
And yet he admits that he came to America for the kind of opportunity that would not be available to him in England. "I'm here because the doors aren't closed," he says.
Back home, Mattinson spent five years in the cavalry and then became a livery groom (i.e., coachman) at the Royal Mews (i.e., stables). He helped break in the horses, and then was put in charge of all state uniforms at the Mews. Later, he became valet (again, hard "t") to the Crown Equerry—the guy responsible for the Queen's transportation, including her golden carriage.
"Having Buckingham Palace on your resume is extremely good," Mattinson says. "It's like saying you work at the White House." He speculates that if he was back in England, "I'd probably be collecting my Christmas present from the Queen about now."
In his livery attire, Mattinson looks like he stepped out of an ornate 18th-century period film. And this hints at the fact that Mattinson is, perhaps, less of a server than a performer. He has created a role for himself that he loves to play. "In the hotel industry, we say 'smile, you're on stage,'" he says.
Talk about "keen and enthusiastic." He wears a finely pressed suit, has impeccable posture, and speaks with the perfect British accent, (which is, to the typical American ear, any British accent). He composes emails in a cursive font and his signature is a scanned version of his actual signature. He doesn't bow when he leaves the room, but when you think back on it, you'll swear that he did. There's a kind of power in playing a role so well and creating such a seamless fiction.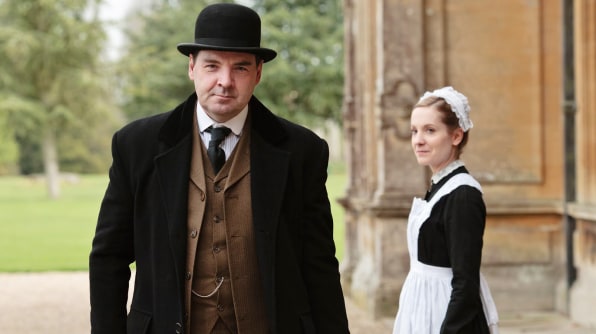 This is why Mattinson's favorite character on Downton Abbey is the inscrutable (but highly moral) Mr. Bates. He relates to Bates's military service, where they each wore "skins and red tunics and helmet plumes." And both Mattinson and Bates's character have access to the world of the stage–the upstairs life–and the world behind the scenes. "Bates has the ear of the master," Mattinson says. "He's privy to things that other people wouldn't get to see or know about."
Mattinson appreciates Bates's fortitude, his unwavering sense of self, and his restraint: "He's his own person [but] he's quite an enigma. He keeps everything to himself. What does he do? Does he really need that cane or is it just a ploy?"
In the end, Mattinson did not apply for the job at Highclere Castle. He decided not to uproot his family and the life they'd established in America. "I'm very comfortable where I am," he says. And like the rest of us, he can still get his Downton fix. Each Sunday evening, he'll be transported into a fantasy world that's all but extinct. And then the next morning, he'll put on his St. Regis name tag and go to work.