A snowman's epic journey to the big city in search of the ideal present for his snow girlfriend is the theme of this year's Christmas commercial for John Lewis.
The ad, "The Journey," went live in the U.K. on YouTube on Friday morning (November 9) before premiering on Channel 4 the same evening–the start of the second weekend in November, which is now widely seen by British retail advertisers readying for the Christmas trading period as the U.K. equivalent of the Super Bowl.
The ad is the latest from the cooperatively owned U.K retailer which, each year, puts out a must-see, music-driven heartwarmer–ads that have become mini-events on the seasonal ad calendar.
Shot on location in New Zealand in July by Blink director Dougal Wilson, "The Journey" is understated, sentimental and heart-warming–elements now firmly established as key ingredients for a successful John Lewis Christmas ad campaign.
For example, last year's spot "The Long Wait," featuring a small boy counting down the days, hours, minutes, and seconds until he can give his parents their present, attracted 4.32 million YouTube views, widespread acclaim, and many humorous online parodies. Which is why the pressure was on ad agency Adam & Eve DDB to do something a little bit different this time around, the agency's Executive Creative Director James Murphy explains.
"The starting point for the Christmas campaign is the same each year. John Lewis' strategy and message is all about thoughtful giving–finding the perfect present–and John Lewis being the perfect place to find it because of the breadth and scale of its product range," he says.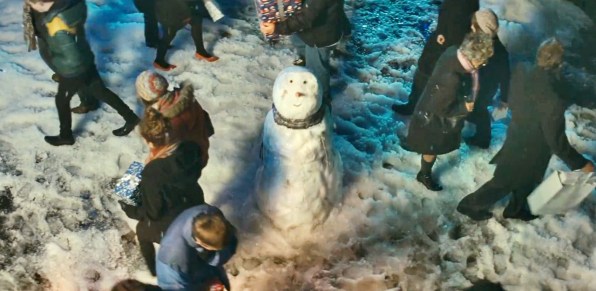 "The challenge each year is to find a new and up to date way of saying this that fits the personality of a business which cares of its customers, cares for its staff, and has an enduring commitment to delivering a certain level of service and value–all good reasons why its ads are not glitzy or hard-selling."
However, the challenge was even greater this time around because following the success of last year's ad the agency knew many of its own, particular executional elements–closely observed family situations, for example, and world observations through the eyes of small children–were being picked up by other brands. Hence the central character this year being … a snowman.
The idea came out of an agency-wide process that began almost 12 months ago, Murphy explains.
"Everyone in the agency begins working on the next John Lewis Christmas brief around November of the year before," he says. "It's like the team-writing approach you find in U.S. TV, which generates a range of different ideas we then shortlist and present to the client each January/February."
A creative idea for the TV ad is then chosen by March and shot during spring/summer in time for the finished ad to be presented to the retailer's staff in September and for creative elements of the campaign to be integrated into brand communication in-store and online.
"The Journey" required a seven-day shoot in New Zealand–one of the few places in the world guaranteed snow in July–along with the shipping out of British road signs and a red telephone box to ensure the city scenes, shot in Auckland, looked authentically British. Also critical, however, was finding the right music track–in this case, an a capella rendition of Frankie Goes to Hollywood's power ballad "The Power of Love" by newcomer Gabrielle Aplin.
"Music choice for the John Lewis campaign is all about finding a well-known song that has the right fit with the brand, then reinventing it in a different way–and many tracks have gone on to be popular in their own right, reaching the top of the music charts," Murphy explains.
John Lewis' 2008 Christmas TV ad, for example, featured a track the agency found which was an acoustic folk-style cover of the Beatles' 1963 hit "From Me to You." To capitalize on this unexpected success, the agency began selecting an appropriate track first then inviting different musicians to reinterpret it before deciding on the one that works best.
The strategy led to further music chart success–for Swedish band Taken by Trees, which covered Guns N' Roses' "Sweet Child of Mine" for John Lewis for Christmas 2009; Elli Goulding (who covered Elton John's "Your Song" for John Lewis in 2010); and Slow Moving Millie (for last year's re-version of Smiths track "Please, Please, Please").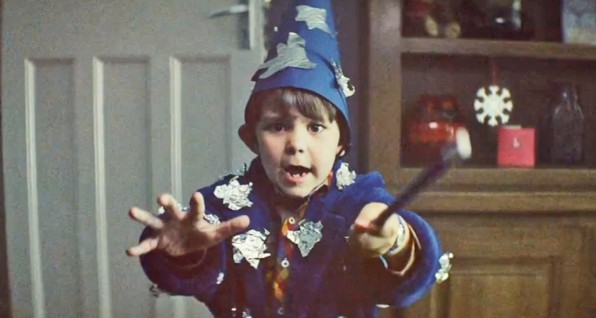 "With so many musicians now so reliant on single track downloads, we find no shortage of musicians wanting to have a go," Murphy observes. Nor has there been any shortage of interest in John Lewis' new Christmas ad this year, thanks to a teaser campaign that's been running all week on Channel 4 urging viewers to tune in tonight to the ad's U.K. TV premiere.
With half a day still to go, previewing the ad on Facebook and YouTube from 9.30 a.m. the same morning seems to have paid off. By early afternoon, Murphy and his team were following with interest third-party (i.e., unofficial) Twitter streams about the campaign including #failedjohnlewisads–a stream of parodies of the John Lewis style of TV advertising summarized in 140 characters.
See this year's ad and past John Lewis holiday ads in the slide show above.